Gmail is one of the most popular email platforms, known for its user-friendly interface and robust features. While it's an excellent tool for managing your emails, you may occasionally encounter unwanted messages or spam. To tackle this issue, Gmail offers a convenient way to block someone. This article will guide you through the process of blocking a sender on Gmail with step-by-step instructions and screenshots.
How to Block Someone on Gmail
Step 1: Open Gmail and Sign In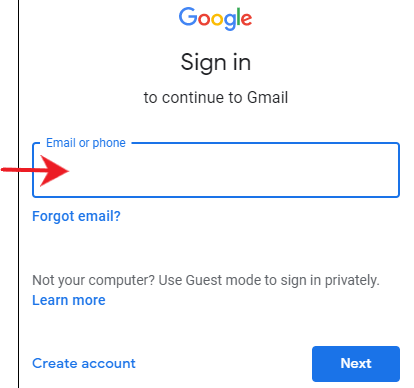 To begin, open your Gmail account by visiting https://mail.google.com and sign in with your email address and password.
Step 2: Locate the Email from the Sender You Want to Block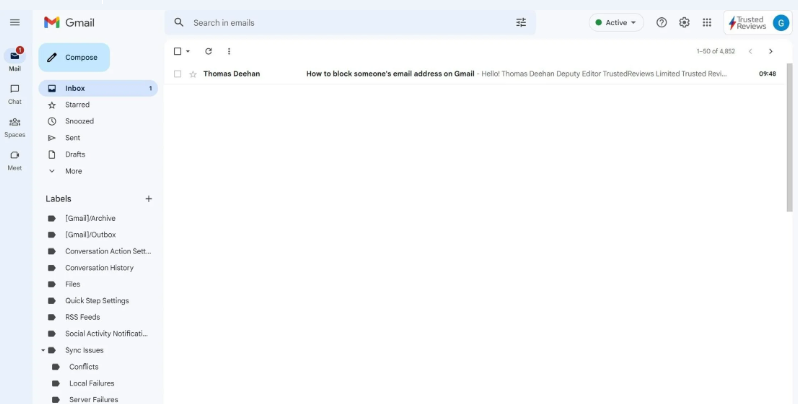 Once you're logged into your Gmail account, find an email from the sender you wish to block. It's essential to select an email from the specific sender you want to block as Gmail's blocking feature works on a per-sender basis.
Step 3: Open the Email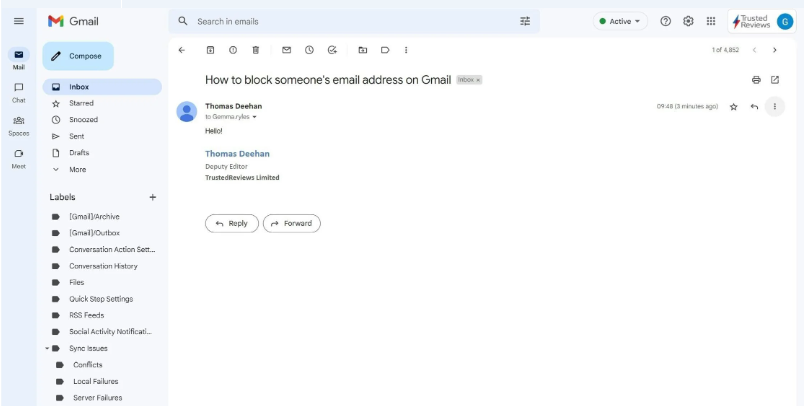 Click on the email to open it. You should now be able to view the email's content.
Step 4: Click on the Three Dots (More Options)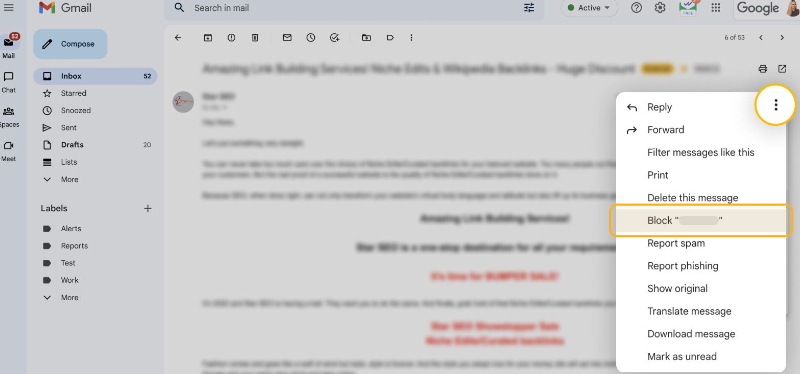 In the upper-right corner of the email window, you will see three vertical dots (often referred to as "More options"). Click on these dots to reveal a drop-down menu.
Step 5: Select "Block [Sender's Name]"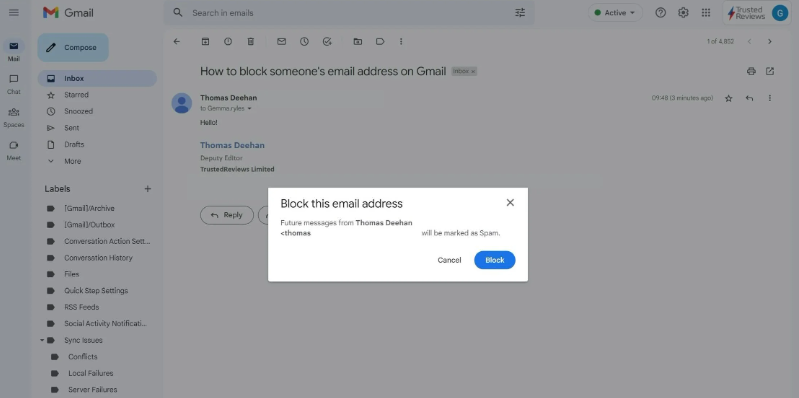 From the drop-down menu, select the option that says "Block [Sender's Name]." This action will block all future emails from this specific sender.
Step 6: Confirm the Block
A confirmation pop-up will appear, asking if you're sure you want to block the sender. Confirm your choice by clicking the "Block" button.
Step 7: Sender is Blocked
Once you've confirmed the block, Gmail will prevent any further emails from the blocked sender from reaching your inbox. You will receive a notification at the bottom of the screen confirming the block.
Conclusion:
Blocking unwanted senders in Gmail is a straightforward process, thanks to its user-friendly interface. By following the steps outlined in this guide and using the provided screenshots, you can easily block unwanted emails, reducing clutter and ensuring your Gmail inbox remains a tidy and efficient space for your important messages. If you ever change your mind, you can unblock a sender by following a similar process. Enjoy a more organized and spam-free Gmail experience by using this useful blocking feature!