Snapchat is a popular social media platform that allows users to share photos and videos with friends and followers. While many users enjoy the platform's features, there are times when you might want to take a break from the public eye or delete your public profile altogether. If you're looking to delete your public profile on Snapchat, here's a step-by-step guide to help you through the process.
Step 1: Open the Snapchat App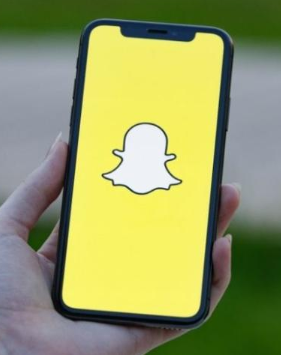 First, make sure you have the Snapchat app installed on your device. If you don't have it already, you can download it from the App Store (iOS) or Google Play Store (Android).
Step 2: Log In to Your Account
Launch the Snapchat app and log in to your account using your username and password.
Step 3: Access Settings
After logging in, you'll be taken to the camera screen. Swipe down from the camera screen to access your profile. You will see your Bitmoji or profile picture in the upper left corner. Tap on it.
Step 4: Go to Settings
Inside your profile, tap on the gear icon in the upper right corner. This will take you to the Snapchat settings menu.
Step 5: Navigate to Privacy
In the settings menu, scroll down until you find the "Privacy" section. Tap on it.
Step 6: Edit Your Public Profile
Under the "Who Can…" section in the Privacy menu, you will find an option called "Edit Your Public Profile." Tap on it.
Step 7: Change Your Settings
In the "Edit Your Public Profile" section, you can customize who can see your public profile and who can contact you. To delete your public profile, set the options to "My Friends" or "Custom" (and select specific friends) for both "Who Can See My Public Profile" and "Who Can Contact Me."
Step 8: Confirm Your Changes
After making the necessary changes, Snapchat will prompt you to confirm your settings. Review your choices and tap "Continue."
Step 9: Delete Your Public Profile
To delete your public profile, select "No One" for both options, and then tap "Continue." This will effectively make your public profile invisible to everyone.
Step 10: Confirmation
Snapchat will ask you to confirm your decision to delete your public profile. If you're sure, tap "Yes."
Conclusion
Congratulations! You've successfully deleted your public profile on Snapchat. Keep in mind that while your public profile is now hidden, your account remains active, and you can still use Snapchat privately with your friends. If you decide to make your profile public again in the future, you can follow the same steps and adjust your settings accordingly.
Please note that Snapchat's interface and settings may change over time, so it's always a good idea to refer to the most recent version of the app or their official website for any updates or changes to the deletion process.