Today's generation has a lot of interest in various things and there is no doubt that they are not using the Internet for useful purposes. They incline to build new hobbies and interests and therefore would want to share their talents and interests with various people.
Making new friends, interacting with them, and building their circle is what the new generation loves to do. But sometimes, they might feel that there is no one for them to share their interests with- parents do not have time, friends are busy with some other work, and also due to the pandemic they cannot visit their friends' places.
Thus they intend to make many friends online, whom they want to know and who might share the same interests with them. Even some are introverts and maybe do not want to meet people or do not like talking face to face.
This is when the chat rooms are coming into place back again. The chat rooms were not so much into action for a while, but now it is starting to come into form again. This advanced technology helps us to connect to different people all over the world and we get to know such persons who share similar interests with us. Recently due to the Covid-19 pandemic, these chat rooms have become popular, boosting the interests of people all around the world.
Top 10 Best Free Chat Rooms | Make Fiends Anonymously
1. CHATROULETTE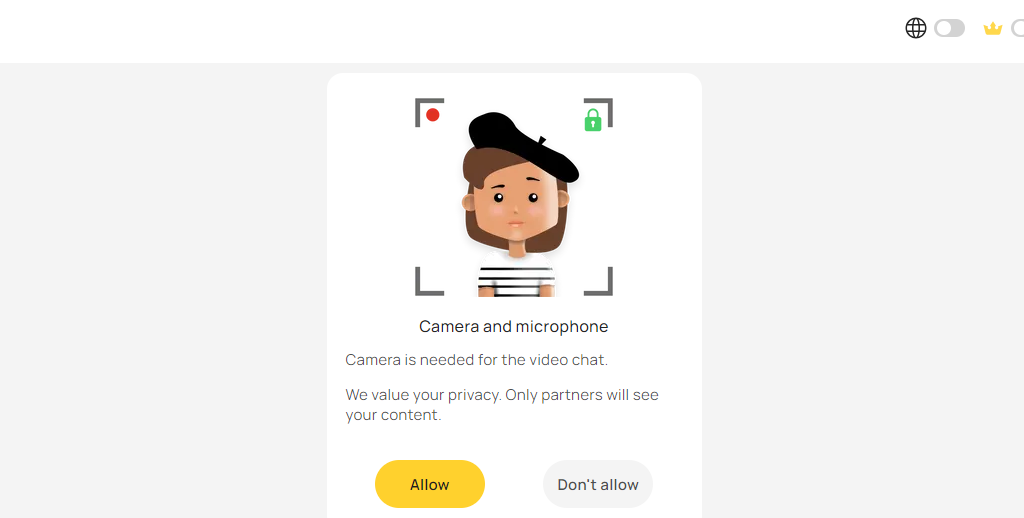 This online portal does not require sign up and it enables us to connect to different people or find love online. This portal provides video communications and supports video calls with new friends. The portal just requires us to upload a profile picture to understand who we are and who we are speaking to.
This portal allows us to speak to people via video calls so that we can be assured of whether the person is the real person or whether we are being cheated because that is something that most people are worried about. But no worries, this app is completely safe and it will be a great platform to make new friends.
2. ELITE SINGLES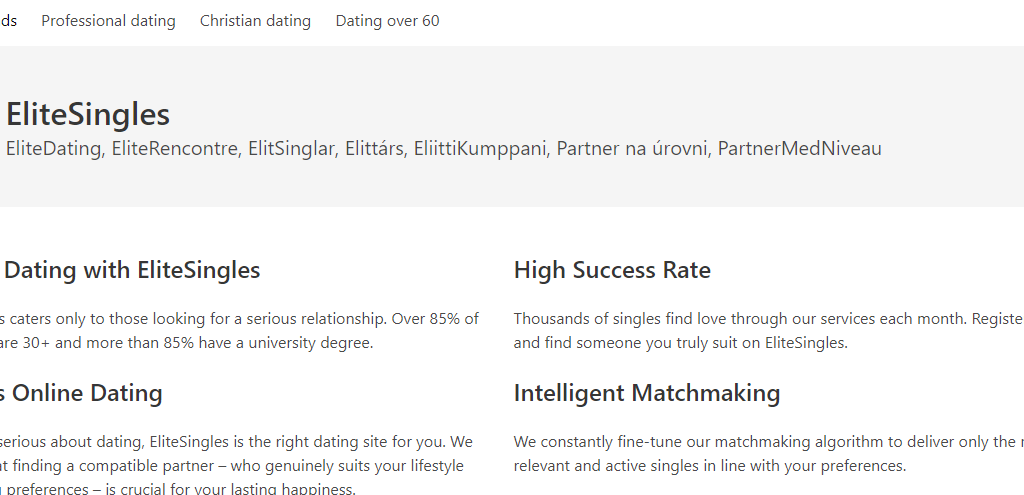 There are three parts to this website: Elite singles, silver singles, and e-darling.
The elite singles app is a dating app, where 85% of people are more than 30+ age and are looking for a serious relationship. In this portal also we can make new friends and some people do not look for a serious relationship in this portal, but usually, if a person looks for falling in love or their soulmate, they can proceed to this app. This may be the best app for meeting people or for people above the age of 30.
Silver Singles is the portal for a serious relationship for people above the age of 50. Thus this portal also allows men and women above the age of 50+ to fall into a serious relationship. In this portal, the members need to take a short personality test so that they get to know the others better and are familiar with their interests and traits. Thus it makes it easier for others to know with whom they are being matched and whether it is safe and fine for both parties to meet each other.
E-darling is the portal for the intelligent and educated group of people between the ages of 30 and 50. This is a portal for online relationships ad meeting new matches and they provide various suggestions every day related to various people who can be the best matches.
This portal also does not bring any barriers of religion, caste, etc. so if anybody is looking for Christian love, gay love, or serious relationships, e-dating is the perfect dating site for users.
3. CHAT FOR FREE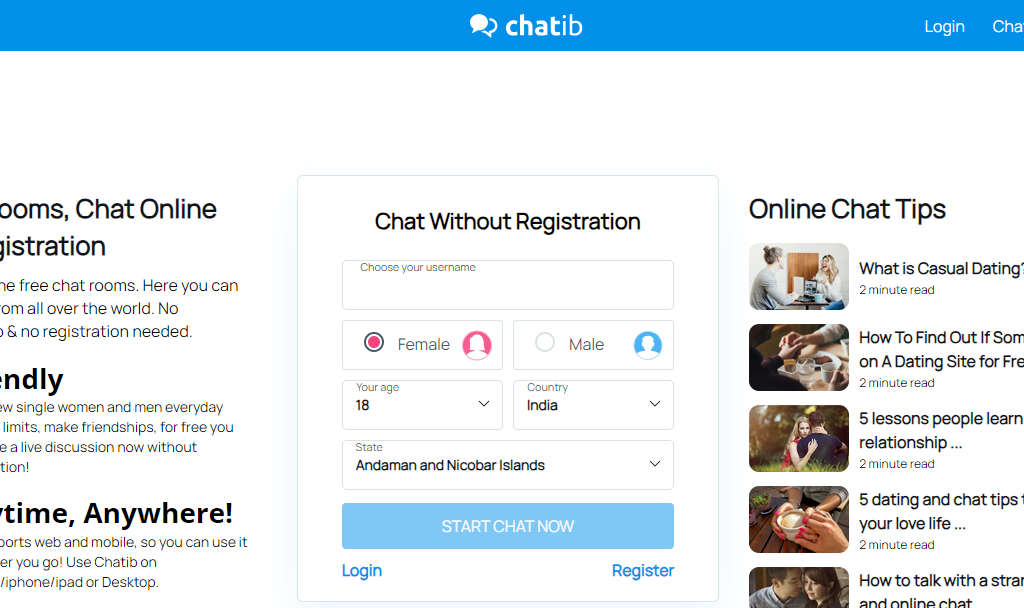 This portal is the best free chatting app, where registration or payment is not required and the users get the option to video chat or mobile chat with new people all over the world. This portal is suitable for people using mobiles and desktops or laptops with attached web cameras.
This portal has been active since 2005 and has been encrypted so that the chats or videos are completely safe. This app has been tried and tested by various users and has been highly rated by them. Thus this app can be a good option for users who are looking to make new friends.
4. SECOND LIFE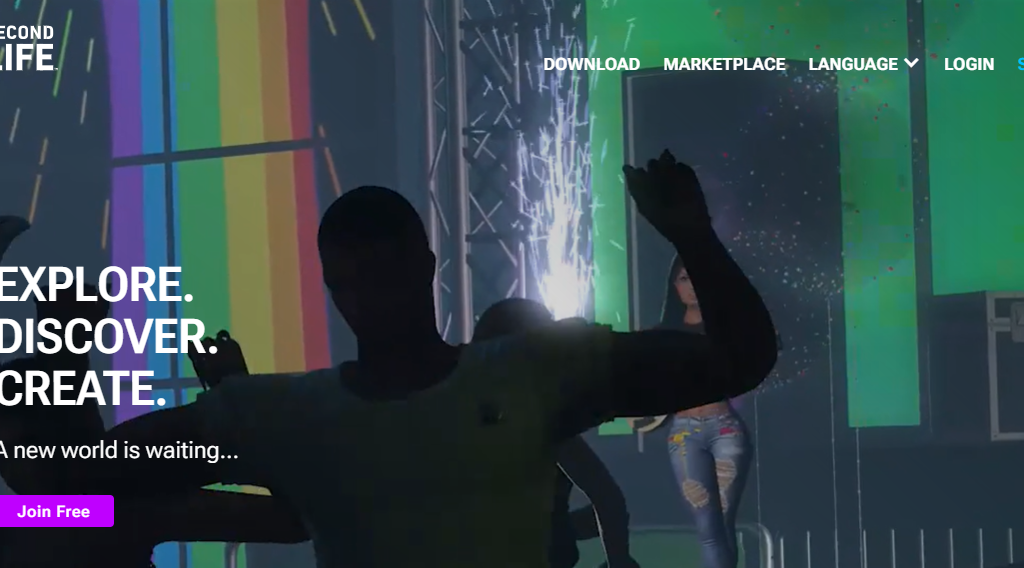 This portal provides the users with a virtual world, where people can create their avatars and can speak and chat with various other people this portal has been one of the most interesting and most loved by the maximum of its users.
Second Life is just like a 3D virtual world where you live like a 3D character and make new friends, fall in love, and live an extraordinary virtual life. This portal is not just an ordinary chat app but also another world where we meet new people while living in a new world full of surprises.
5. PALTALK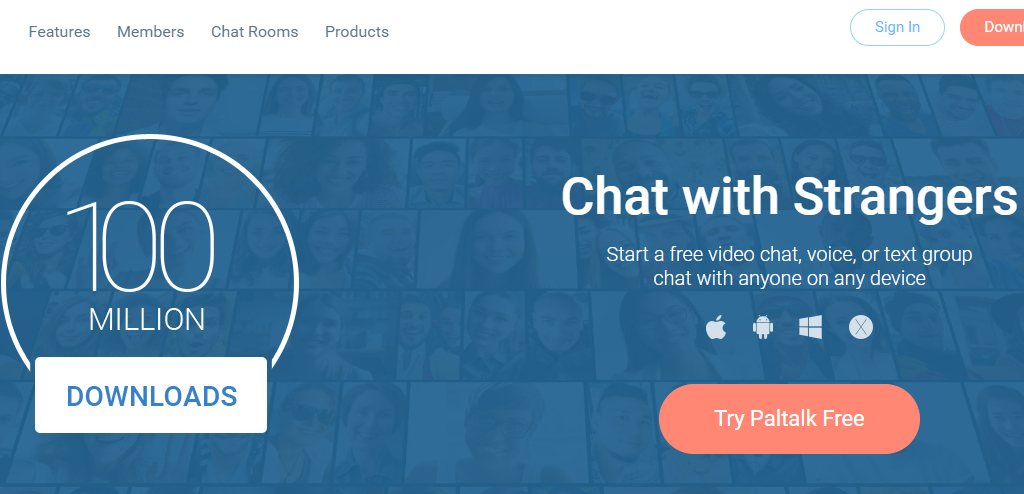 This portal is another place to create rooms and make new friends. This portal is just like the other apps where we can meet new people and talk to them. This app just needs registrations, it's free of cost and allows us to meet people who match our interests and personalities, and create rooms with them so that the users can interact and get to know each other, as well as audio and video, call each other. This app is completely safe and all their chats are completely safe and encrypted.
6. E-HARMONY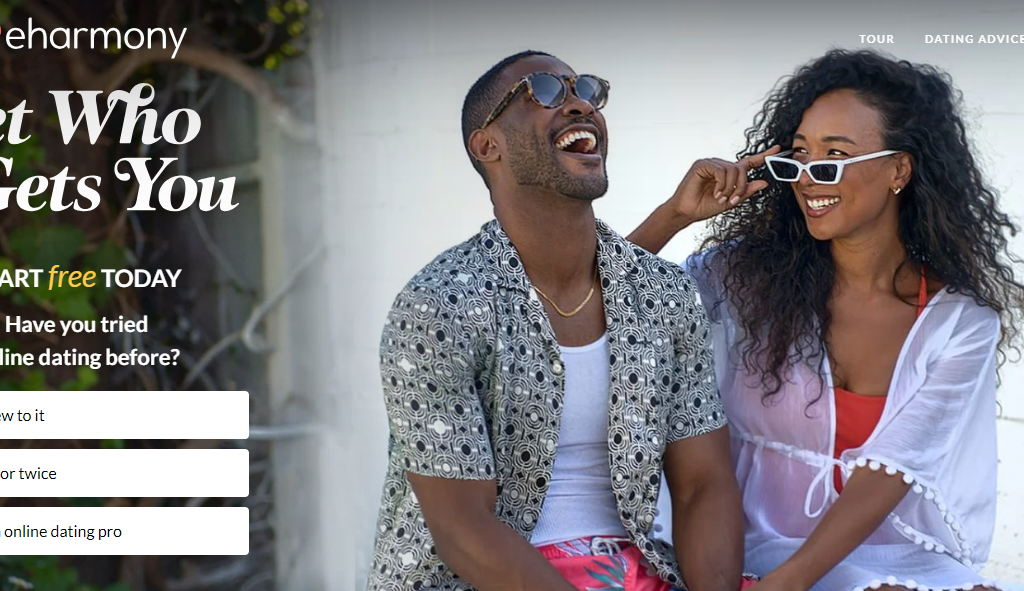 E-Harmony is the best-trusted app to make a new friend, as well as the best-rated dating app among all the dating apps. It does not ask for any payment and the registration is completely free.
This portal is completely safe for its users and does not leak any information or data to outsiders. It has been ranked as a dating site.
7. IMVU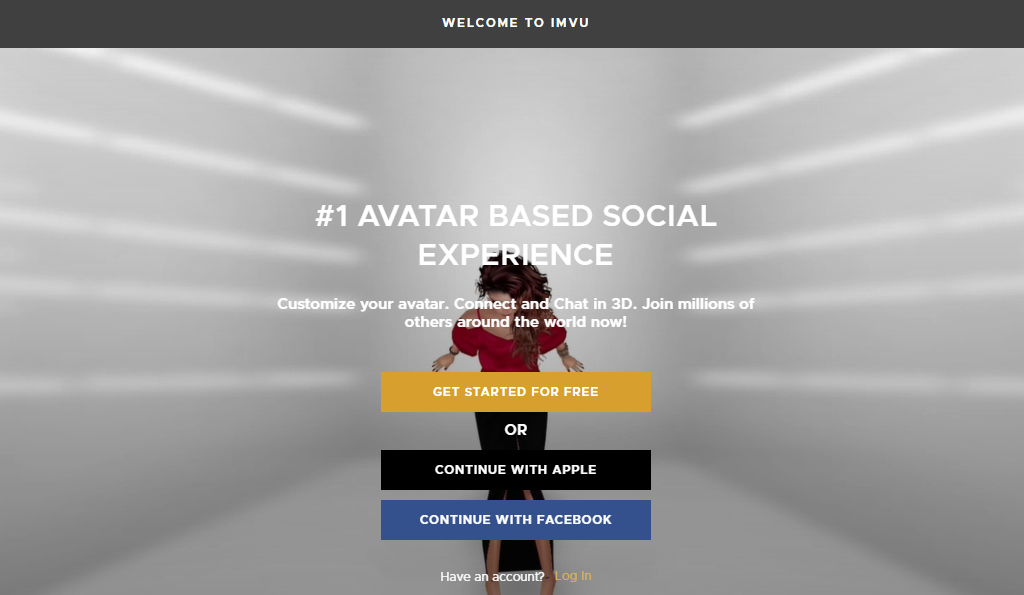 This is another 3D avatar portal where we get to meet the avatar of another person, it gives the option to customize your avatar. It is different from Second Life, as it provides another virtual life, whereas IMVU provides a place for two unknown people to speak to each other through their avatars and get closer to the gameplay. The registration is free and it is very entertaining for its users.
8. FRIENDMATCH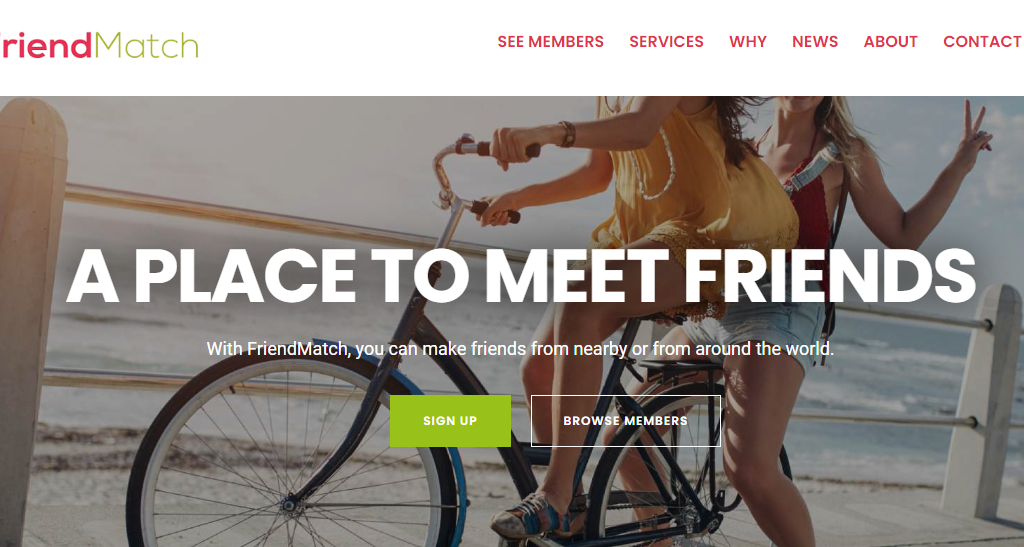 This is also an online portal to make new friends, chat in groups, and connect with people all around the world. This portal uses the ad to support their system so they do not charge any fee from their users.
It also helps people to connect via video calls as people can't go out due to COVID-19. This portal will be a good option for users.
9. TEENCHAT (teenchat.com)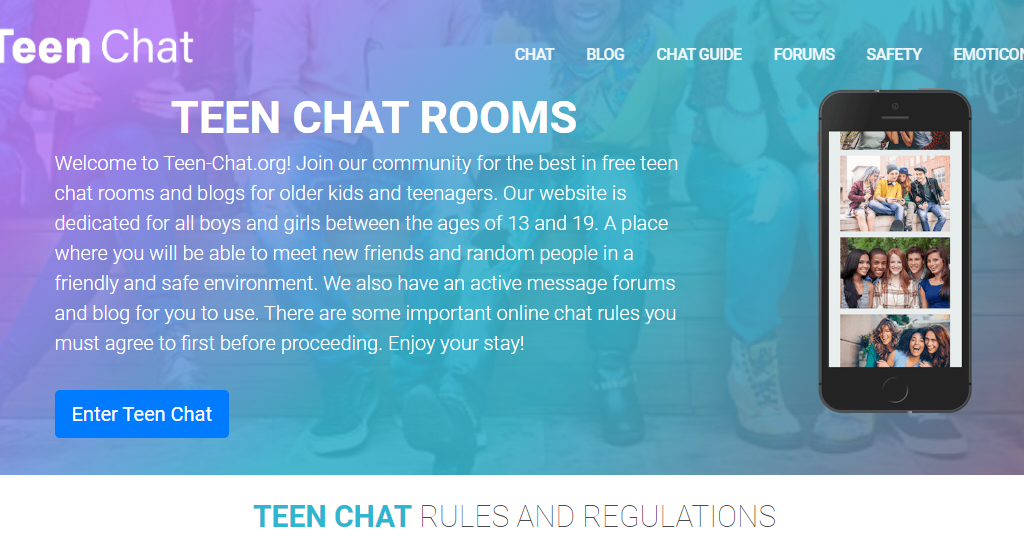 This is an old chat room where the user just needs to add their username and they get added to a chat room to make new friends. It then depends on the user whether or not to stay or leave.
This chat includes people from various places and thus helps the user to make friends and get to know them properly.
10. ENTERCHATROOM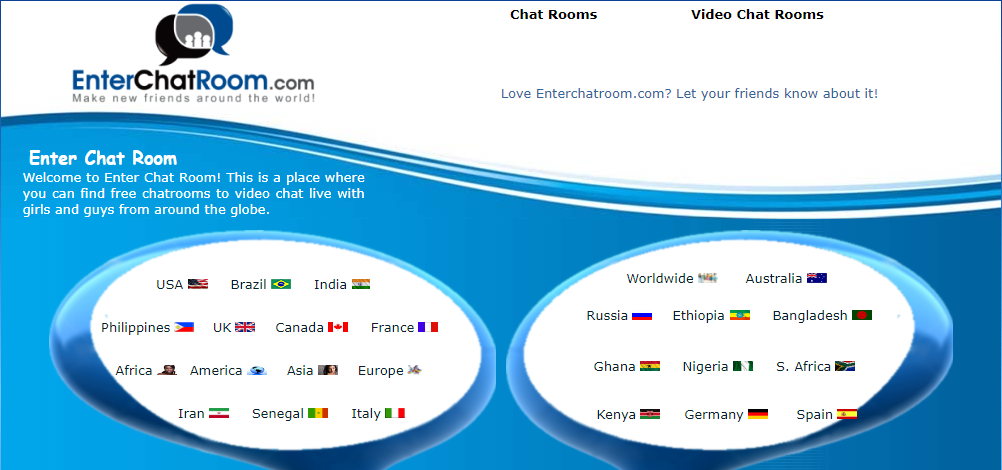 EnterChatroom is an online platform that gives us the option to select our group from a particular country or worldwide. This is a completely safe website and the user has a chance to meet people from various parts of the world. This portal gives the user a chance to learn new things in complete safety.
Thus, according to what I researched, these chatrooms are the top ten chatrooms to make friends and find love. These chatrooms have been popular for a long time, but after the evolvement of WhatsApp and other apps like Tinder, etc. but these apps have been always perfect for people to meet new people and make new friends. Thus if someone wants to try something new, they may try these apps which are free of cost and completely safe.