Anime has captured the hearts of millions worldwide with its unique storytelling, compelling characters, and beautiful animation. Whether you're a seasoned anime enthusiast or just getting started, having the right app to stream or download your favorite series can enhance your anime experience. The top 9 best free anime apps for Android and iPhone, complete with screenshots.
What is anime?
Anime refers to a style of animation that originated in Japan and has gained a massive following worldwide. It covers a wide range of genres and caters to viewers of all ages. The beauty of anime lies in its ability to convey deep emotions, complex narratives, and thought-provoking themes.
The Popularity of Anime
Anime's popularity has skyrocketed in recent years, transcending cultural boundaries. It has become a global phenomenon, thanks to its accessibility on various streaming platforms. Anime is not limited to Japan; it has fans across the globe.
Benefits of Watching Anime
Entertainment
One of the primary reasons people watch anime is for entertainment. The diverse array of genres ensures that there's something for everyone, from action-packed shonen series to heartwarming shojo romances.
Cultural Awareness
Anime often provides a glimpse into Japanese culture, traditions, and societal norms, allowing viewers to gain a deeper understanding of Japan.
Language Learning
For language enthusiasts, watching anime can be a fun and effective way to learn Japanese, as you pick up common phrases and words while enjoying the content.
The Rise of Anime Apps
With the growing demand for anime content, the development of dedicated anime streaming apps has surged. These apps offer vast libraries of anime series and movies, and some even provide exclusive content and features.
Criteria for Choosing the Best Anime Apps
To ensure you have the best anime-watching experience, it's essential to consider specific criteria when choosing an anime app.
Library Size
A considerable anime library ensures you have a broad selection of series to choose from.
User Interface
An intuitive and user-friendly interface makes navigation smooth and enjoyable.
Offline Viewing
The ability to download episodes for offline viewing is a valuable feature for travelers or those with limited data.
Ad-free Experience
An ad-free viewing experience without interruptions is a significant advantage.
Compatibility
Apps that work on both Android and iPhone devices provide flexibility for users.
Top 9 Best Free Anime Apps
1. Crunchyroll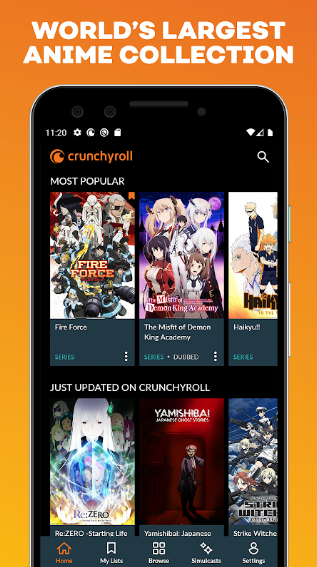 Crunchyroll is one of the most popular anime streaming platforms, offering a vast library of anime series and movies. It provides both free and premium subscriptions, with premium users enjoying ad-free, early access, and high-definition streaming.
2. Funimation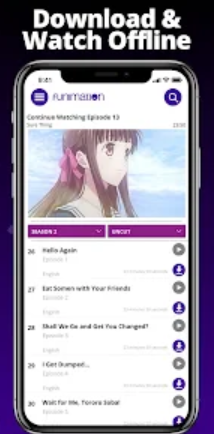 Funimation is known for its extensive collection of dubbed anime. The app offers free streaming with ads and a premium subscription for an ad-free experience and exclusive titles.
3. VRV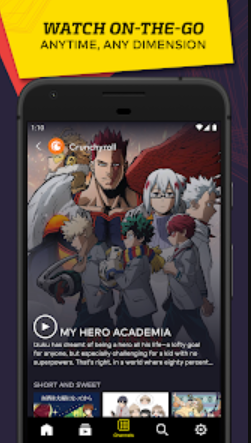 VRV is a unique platform that combines various channels, including Crunchyroll, HiDive, and more. It offers a premium subscription for an ad-free experience, offline viewing, and early access.
4. Netflix
Netflix boasts a growing library of anime series and movies. The subscription offers offline viewing and a vast selection of exclusive titles.
5. Hulu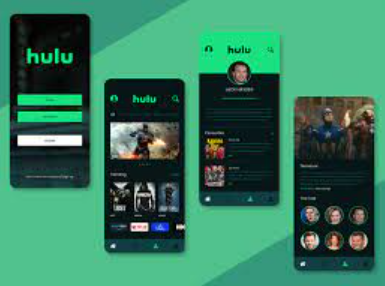 Hulu offers a variety of anime titles, with both free and premium subscription options. Premium subscribers can enjoy an ad-free experience and access to a more extensive library.
6. Tubi TV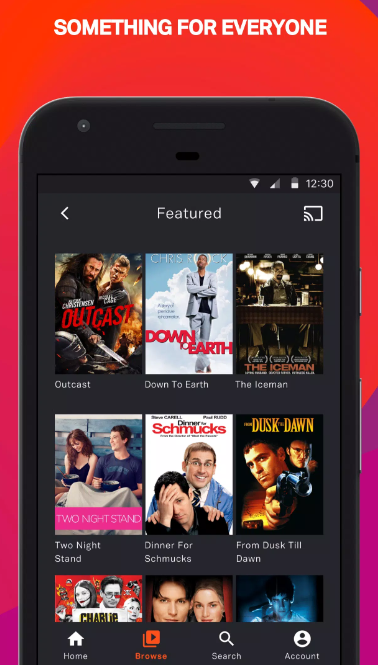 Tubi TV is a free platform that hosts a selection of popular anime titles. It's ad-supported but offers a vast library of content.
7. 9anime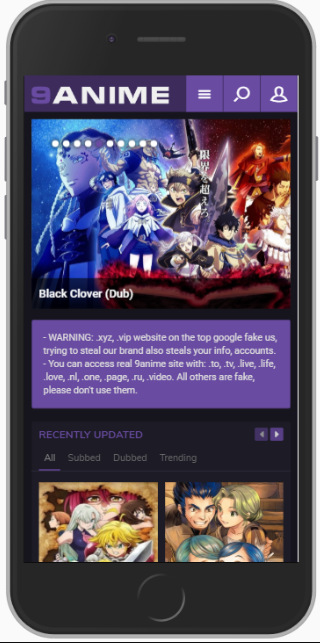 9anime is a website with a user-friendly interface. It's ad-supported and offers a massive collection of anime series.
8. Kissanime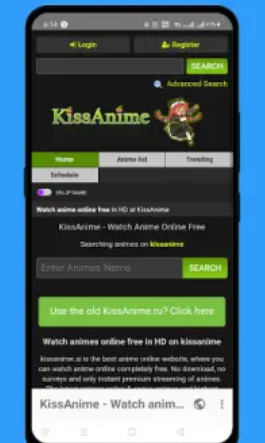 Kissanime is another popular website with an extensive library of anime content. However, it's ad-supported, so be prepared for occasional interruptions.
9. AnimeLab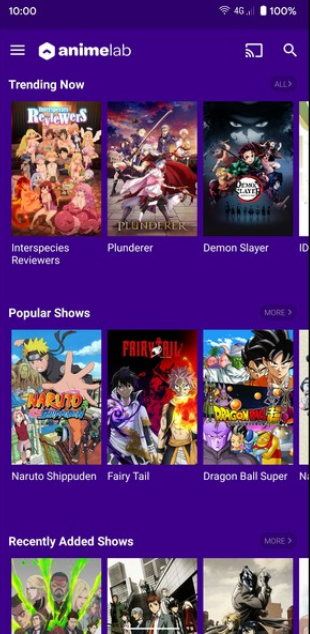 AnimeLab is an Australia-based streaming platform offering a wide selection of anime. It provides both free and premium subscriptions with added perks for premium users.
Features and Screenshot Showcase
Let's delve into the distinctive features of some of these apps and take a look at screenshots to get a better sense of what they offer.
Crunchyroll's Premium Features
Crunchyroll's premium subscription offers ad-free viewing, early access to episodes, and high-definition streaming. Here's a screenshot of the sleek and easy-to-navigate interface.
Funimation's Exclusive Titles
Funimation's premium subscription includes exclusive titles and ad-free viewing. The interface is user-friendly and allows for seamless navigation.
VRV's Cross-Platform Compatibility
VRV combines various channels and offers cross-platform compatibility. Premium subscribers can enjoy offline viewing and early access. Here's a screenshot of VRV's interface.
How to Download and Use Anime Apps
Downloading and using these apps is a straightforward process. Simply go to your device's app store, search for the desired anime app, and install it. Once installed, open the app, sign up or log in, and start exploring the extensive library of anime content.
Conclusion
In conclusion, anime has evolved into a global phenomenon, and the availability of dedicated anime apps has made it more accessible than ever. With the top 9 free anime apps listed above, you can embark on a journey into the exciting world of anime, discovering a treasure trove of captivating stories, memorable characters, and breathtaking animation.