In today's digital age, blogging has become more than just a hobby It is a viable way of earning a living. Whether you're passionate about travel, cooking, technology, or any other field, there's a potential audience out there ready to engage with your content. However, to be successful in the world of blogging you need the right platform.
1. WordPress.org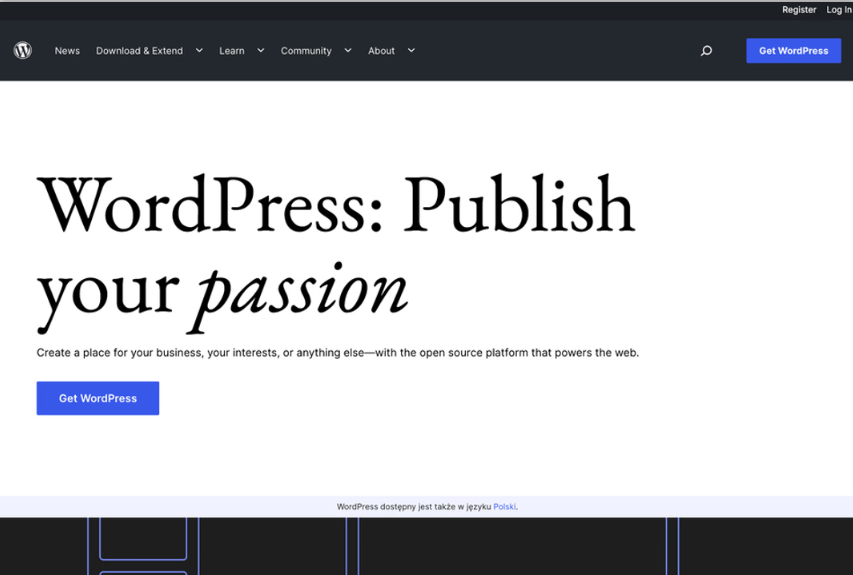 WordPress.org is arguably the most popular and versatile blogging platform on the Internet. It is an open-source content management system (CMS) that provides bloggers unmatched flexibility and control over their websites. Here are some of the key features that make WordPress.org an excellent choice for making money through blogging:
Complete Control: With WordPress.org, you have complete control over the design, functionality, and content of your blog.
Wide range of plugins: The platform offers a huge library of plugins that can enhance the functionality of your site, including e-commerce, SEO optimization, and social media integration.
Monetization Options: WordPress.org allows you to monetize your blog in a variety of ways, such as affiliate marketing, selling digital products, and displaying ads.
2. Blogger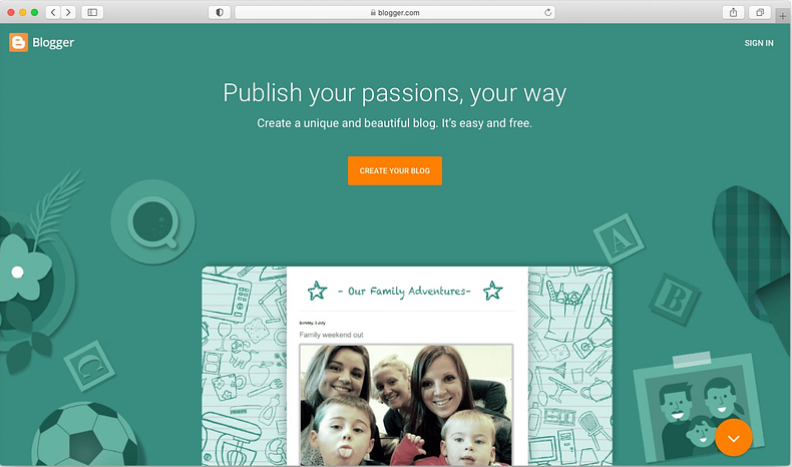 Google-owned Blogger is a straightforward blogging platform that is great for beginners. It is known for its user-friendly interface and seamless integration with other Google products. Here's why you might consider Blogger to make money from your blog:
Ease of Use: Blogger is incredibly easy to set up and use, making it an excellent choice for new bloggers.
AdSense integration: Google AdSense can be easily integrated with Blogger, allowing you to earn money through ad placement on your blog.
Customizable Templates: Although not as customizable as WordPress.org, Blogger still offers a range of templates to help you create an attractive blog.
3. WordPress.com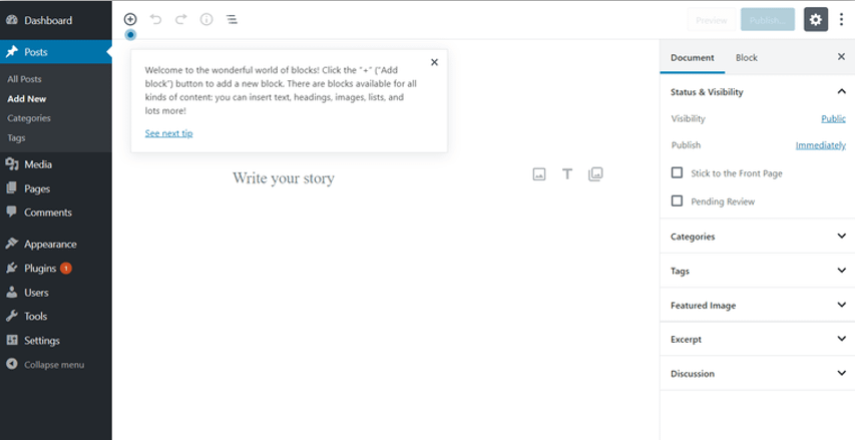 WordPress.com is a hosted version of WordPress, which means you don't need to worry about hosting and technical details. It is a user-friendly platform that caters to the needs of both beginners and experienced bloggers. Here are some reasons why you might choose WordPress.com:
No hosting hassles: With WordPress.com, you don't have to worry about hosting, updates, or security – it's all taken care of for you.
Built-in Monetization: The platform offers built-in monetization options, such as the ability to sell products through WordAds and WooCommerce integration for ad revenue.
Custom Domain: You can use a custom domain name with WordPress.com, which gives your blog a professional and unique identity.
4. Wix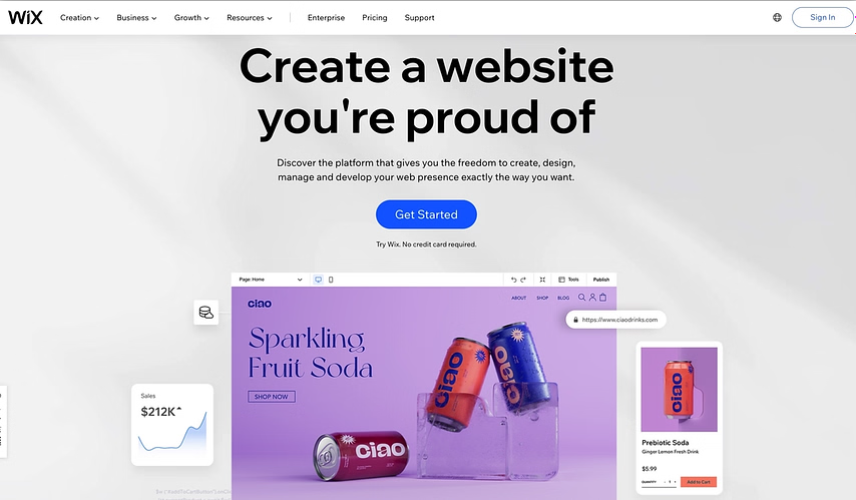 Wix is a popular website builder that offers a blogging feature, making it suitable for those who want an attractive blog without requiring coding skills. Here's why Wix might be the right choice for your blogging venture:
Drag-and-Drop Editor: Wix's intuitive drag-and-drop editor allows you to create stunning blog layouts without any technical expertise.
E-commerce capabilities: If you plan to sell products or services through your blog, Wix offers robust e-commerce features.
SEO Tools: Wix offers SEO tools to help optimize your blog for search engines, increasing your chances of attracting organic traffic.
5. Medium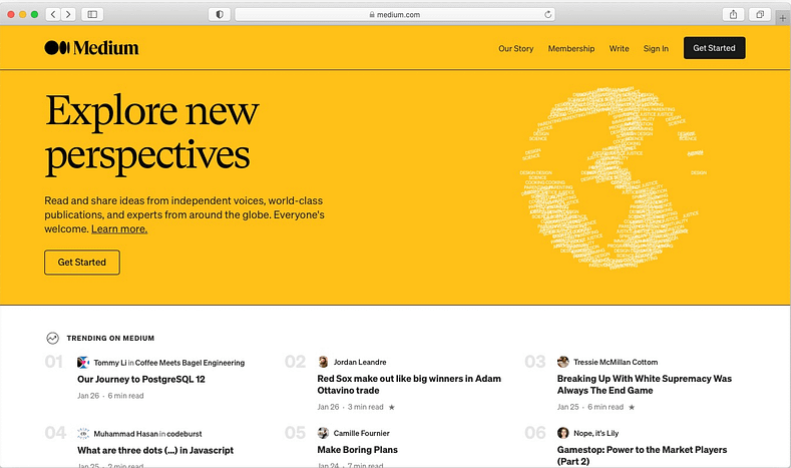 Medium is a unique platform that focuses on content creation and distribution. Although it may not offer as many customization options as other platforms, it has its own advantages when it comes to monetization:
Built-in Audience: Medium has a large built-in audience, meaning your content can reach a wide readership without requiring extensive marketing efforts.
Partner Program: You can join Medium's Partner Program, which allows you to earn money based on the engagement your content gets from subscribers.
Simplicity: The simplicity of the medium allows you to focus only on creating quality content without worrying about the technical aspects.
6. Squarespace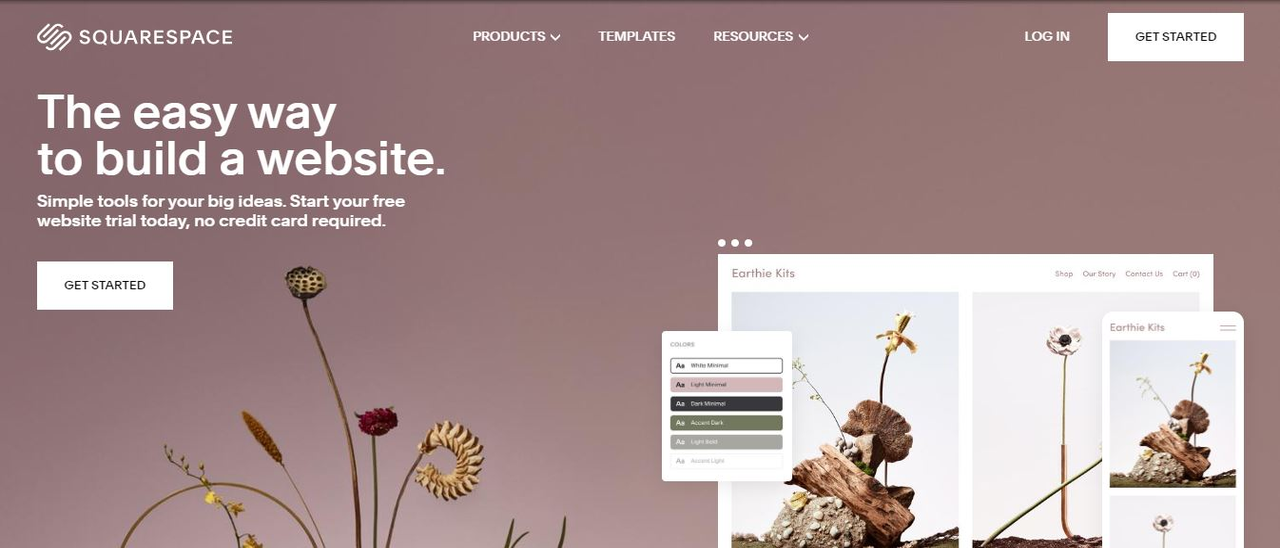 Squarespace is a website builder known for its great design templates and ease of use. This is a great option for bloggers who want a visually appealing site. Here's why you should choose Squarespace for your blogging journey:
Beautiful Templates: Squarespace offers a range of professionally designed templates that can make your blog stand out.
Ecommerce Features: If you plan to sell products, Squarespace has built-in ecommerce capabilities to support your online store.
Mobile Responsiveness: Squarespace ensures that your blog looks good on all devices, which is important for user experience and SEO.
7. Ghost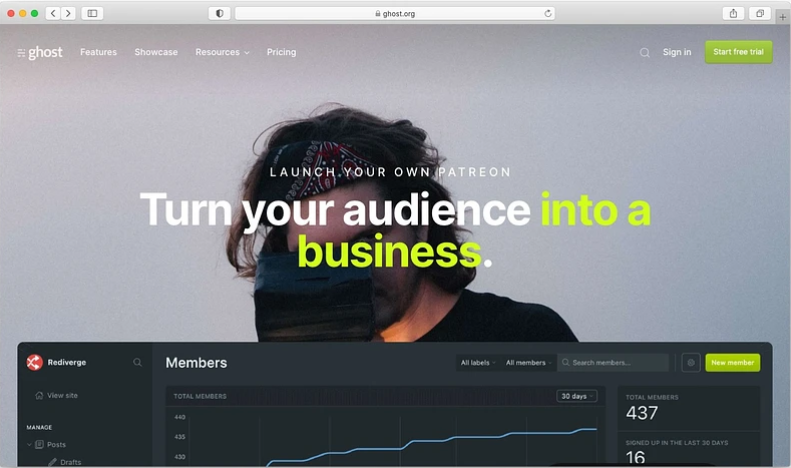 Ghost is a minimalist blogging platform designed for writers and content creators. It is especially suitable for those who prioritize writing rather than complex website design. Here's why Ghost might be your platform of choice:
Focused on content: Ghost is designed with a focus on creating and publishing content, making it ideal for bloggers who want a distraction-free writing experience.
Membership and subscription support: Ghost provides features for creating a membership site or offering subscription-based content, which can be a source of recurring income.
SEO-Friendly: Ghost is designed with SEO in mind, helping your blog rank well in search engine results.
8. Weebly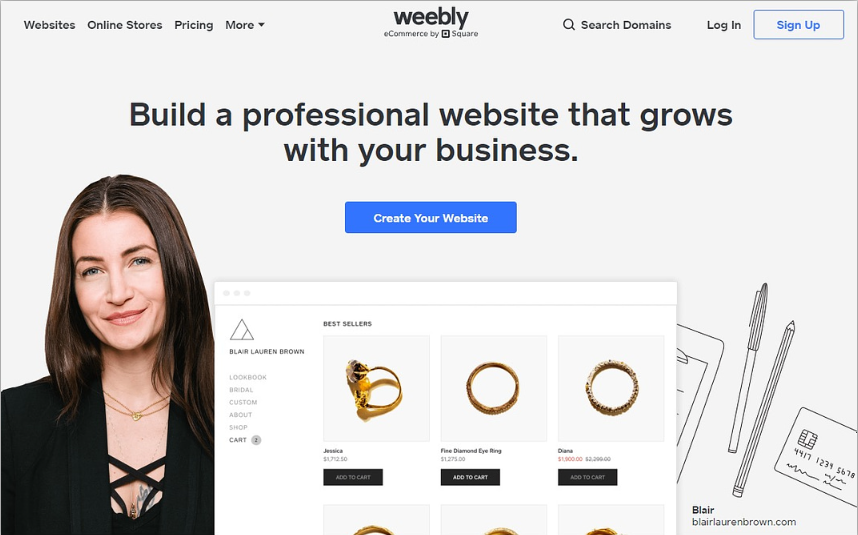 Weebly is another user-friendly website builder that includes blogging capabilities. It is known for its simplicity and is a good choice for bloggers who want a straightforward platform. Here are some reasons to consider Weebly:
Ease of use: Weebly's drag-and-drop builder makes it easy to create a blog without any coding knowledge.
E-commerce Features: Weebly offers e-commerce functionality, allowing you to sell products and make money through your blog.
Customization: Although not as flexible as WordPress, Weebly still offers a certain amount of customization to make your blog unique.
9. Tumblr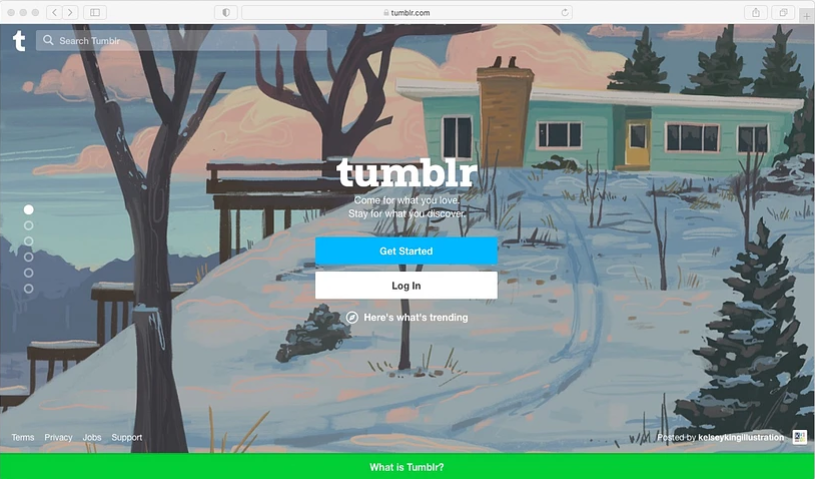 Tumblr is a microblogging platform known for its community and social media integration. This is a unique option for bloggers who want to combine short-form content with social interaction. Here's why Tumblr might be a good fit for your blogging goals:
Social Features: Tumblr emphasizes social interaction, making it easy to connect and connect with your audience.
Ease of Use: Setting up and managing a Tumblr blog is straightforward and does not require technical expertise.
Monetization: You can monetize your Tumblr blog through affiliate marketing, sponsored posts, and advertising.
Conclusion
Choosing the right blogging platform is an important step in your journey to making money as a blogger. Each of the nine platforms mentioned here offers unique features and benefits, catering to different needs and preferences. Whether you prefer customization, ease of use, built-in monetization options, or a specific type of audience, there is a platform that can help you achieve your blogging goals.