These days Social media is the key platform to earn for a social media influencer. Every brand does digital marketing to connect with maximum people around the world.
So they connect with Artists, Public figures, Musicians, and comedians who have a good number of followers and ask them to promote the brand on their social media handles. 
The brands and the influencers connect with each other with the help of the best influencer marketing software to create ad campaigns.
If you are planning to give a boost to your Social media career or if you want to build your social media career as an influencer, you need to know the best influencer marketing software. So, first, you need to know what is an Influencer marketing software and then you'll know the best influencer marketing software in 2023
---
What is an Influencer Marketing Software?
Influencer Marketing software helps organizations discover, develop, and track relationships with prominent social media players who can promote corporate brands and content to their followers.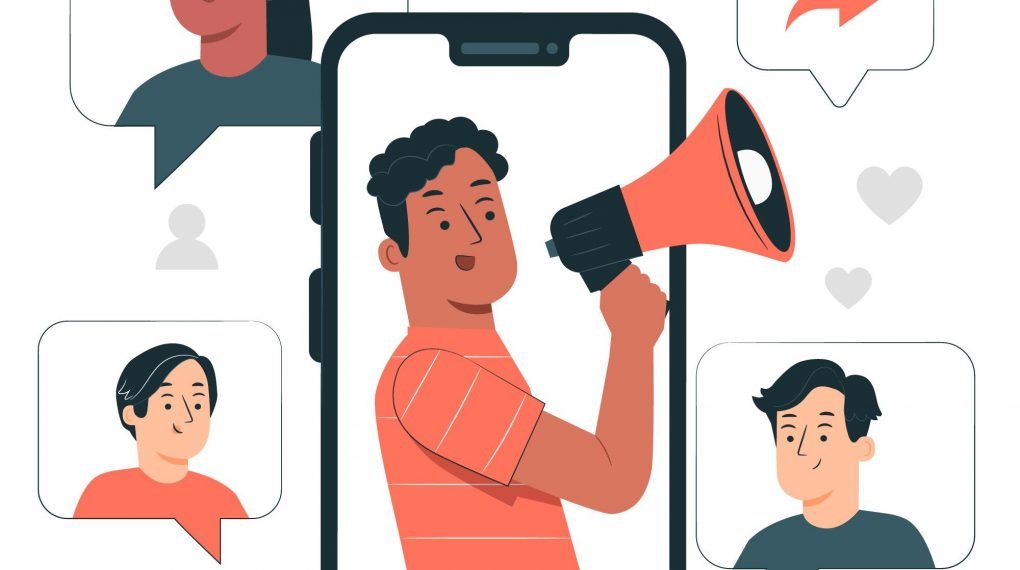 It is a one-stop for all the influencers and brands looking for each other.
---
What Should You Look for in an Influencer Marketing Platform?
As of now, you have an idea of what an Influencer marketing platform is, so I must tell you what you should look into the "Best Influencer marketing software" for yourself.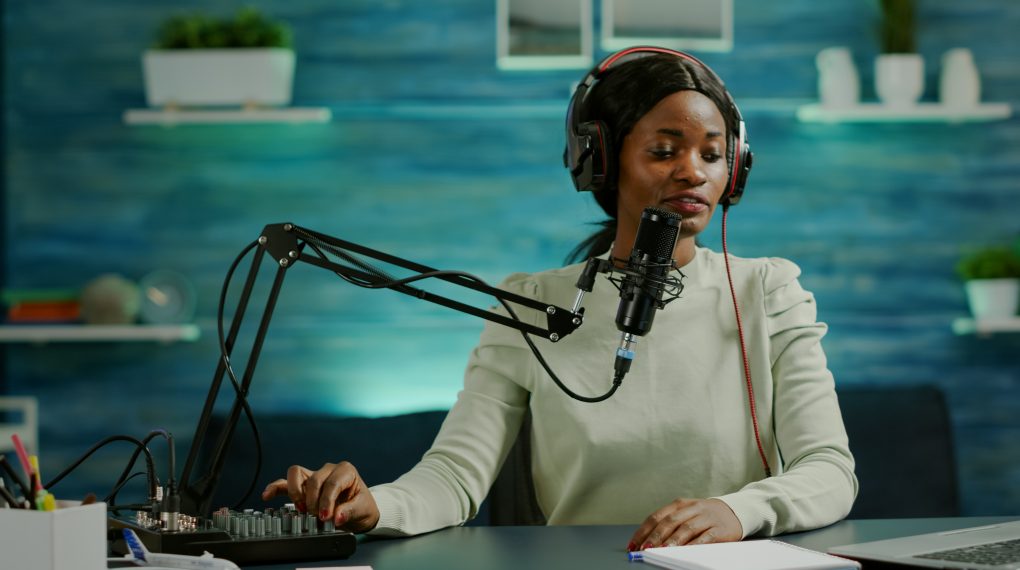 There is numerous Influencer marketing software available in the market. But to find the best influencer marketing software for yourself, you need to know the key features of this platform. Here, you can also get the Best Free Proxy Sites List.
1. Search Engine
This is one of the core features of good influencer marketing software, it makes the job easy for marketers to find the most suitable influencer for their products or services. The result page provides prior information about the influencer, his/her performance, post frequency, and engagement with their followers.
2. Contact and relationship management
An influencer marketing platform should have all the tools to do all the tedious tasks like messaging influencers, and payments, and help the marketer to keep track of relationships with the influencers.
When a brand runs with many influencers it will benefit from features like custom groups, tracking contract signatures, mass messaging, and sending automatic reminders. This is the feature that all of the best influencer marketing software should have.
3. Campaign content management
When we talk about the best influencer marketing software, it should have a feature that helps the brand to receive creative content from influencers and preview, accept or negotiate accordingly. At the same time, the influencer can also receive various assets such as videos and images they can use in the campaign.
4. Influencer compensation
When an influencer works with a particular brand, the earning of his/her depends on many factors, like they get paid for every 1000 views of an ad or they get paid by the campaign's insight. The best influencer marketing software should have a feature to keep the payment records, price negotiation records, and a payment gateway within itself. It makes the contract more hassle-free.
5. Analytics and reporting
This feature allows brands to see the actual impact of an influencer's ad campaign created for the product or service. Features like campaign comparison and competitor insights are the cherry on top.
---
Best Influencer Marketing Software in 2023
Now you have an idea of how to choose the "Best influencer marketing software"
But to make this easier for you I have shortlisted the Best influencer marketing platforms in 2023 that you should take a look at –
1. CREATORIQ
Creator intelligence cloud for global enterprises, one of the leading and most trusted influencer marketing platforms was founded in 2014.
They claim their creator intelligence cloud is powerful enough for the world's biggest and nimble enough for its most innovative. It enables intelligent creator discovery, streamlines and end workflows, and drives meaningful measurement Companies like Airbnb, Unilever, Disney, Amazon, Mattel, and Dell use the platform to drive real business results from their storytelling ecosystems.
 It is also powered by Google AI and also has fraud analysis. The best part is that it covers all the criteria as one of the best influencer marketing software with features like In-app messaging, collaborative content approval, real-time measurement, encryption and data privacy, contract and payout history, etc. 
2.BRAND24
Brand 24 is considered to be a simple yet reliable influencer marketing platform. They help brands to target the top influencers, identify their customers, and engage with them. 

Brands can actually analyze their competitors to find their strengths and weaknesses. The services offered by Brand24 are Audience segmentation, Competitive analysis, and Influencer. Brand24 empowers its users to get customer insights, identify sales leads reach out to influencers, and monitor their competition.
3. BUZZSUMO
Buzzsumo is one of the most popular influencer marketing platforms out there. This platform has four key components- discovery, research, Influencers, and monitoring.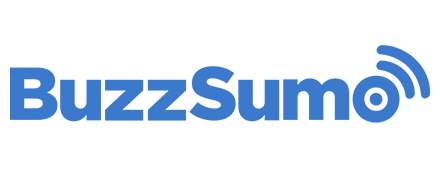 Buzzsumo provides some really cool features like Predicting viral hits, Geographic filtering, and real-time results. These features make it one of the best influencer marketing software. They claim to have 300 trillion engagements with 3 million influencers. The best part of this platform is you will get a free one-month trial. Here, you can also get the best Instagram influencer marketing software.
4. TREND
The trend is one of the best influencer marketing platforms that helps connect brands and influencers who love to create high-quality user-generated content.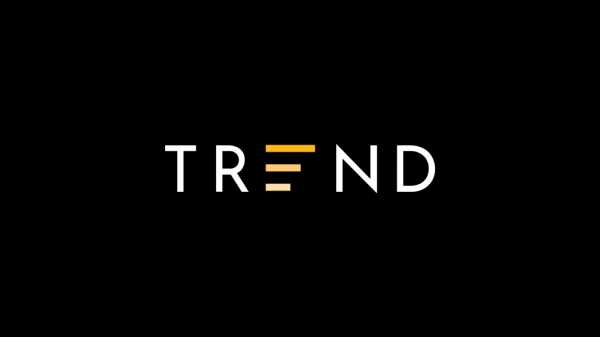 They claim that it is the leading destination for creators to produce content for the world's fastest-growing brands. They take $100 for one credit.
One credit gives you one HD-quality post from a standard influencer. Brands don't have to pay the influencer, trends will pay the influencer from the credit.
5. #PAID
#Paid is an all-in-one creator marketing platform that helps you market smarter. They have some amazing inbox features like Automated reminders (know when content is ready for approval and when it'll go live).

They also have a post preview where you can see the actual post before you make it live. It also has a simple insight and reporting system where you can analyze how your content performed.
6. NINJA OUTREACH
This platform helps brands find their ideal influencer to reach their target audiences by filtering their insights and performance.

There is a search option which is one of the best features of this platform. You can search any keywords or your product type and they will show you the best influencers around the globe. 
Brands can modify the search by using search filters like location, number of followers, engagement rate, etc.
7. GRIN
GRIN is one of the best influencer marketing platforms that helps you find, recruit, and manage authentic relationships to build big-time brand love. It helps to find influencers who have a similar profile that goes with the brand.

It also has a content management feature where it organizes all influencers' content. It also keeps track of spending and has useful payment tools to make your payment process easy.
8. BUZZSTREAM
This platform helps marketers build the relationship with the influencer they need to get that attention, drive word-of-mouth traffic, improve search performance, and increase awareness.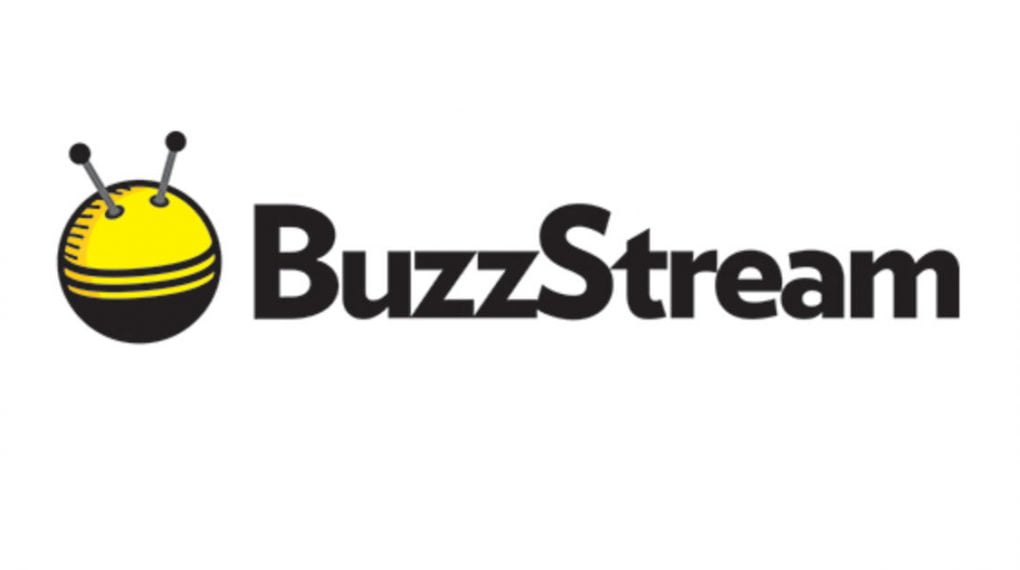 There is a free trial of this program.
There are big companies like Glassdoor, Canva, Shopify, and Airbnb that are associated with this.
9. TAGGER
In 2021, Tagger won gold as the "best influencer marketing software platform" at the Influencer Marketing Awards. 
Tagger helps you plan campaigns, understand the audience, discover and connect with influencers, and report accurate results.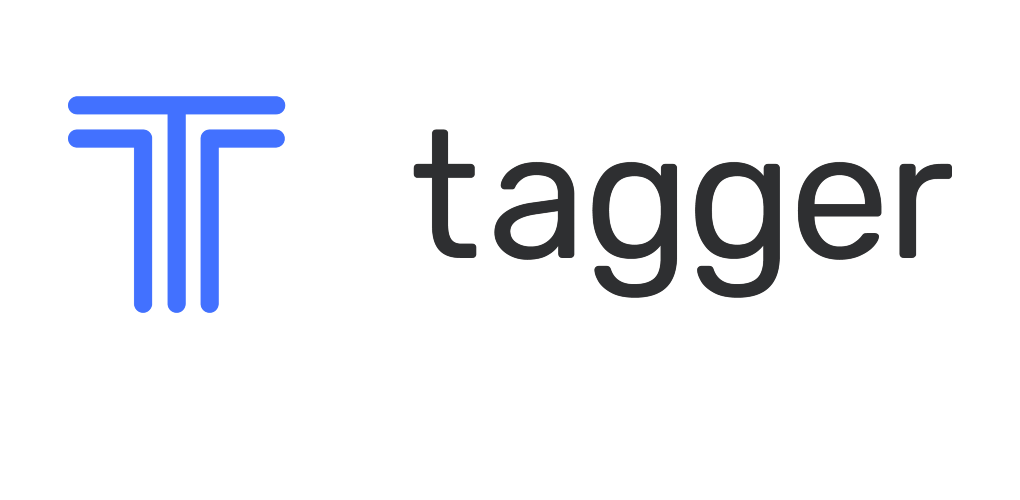 It has a massive database of 6M+ influencers, 300K+ brands, and 11B+ posts. It also analyzes real-time data & and fully customizable reports. Huge brands like Tinder and labels like Warnerbros Music use this platform.
10. TRAACKR
Traackr is the system of record for data-driven influencer marketing that marketers use to invest in the right strategies, streamline campaigns, and scale programs.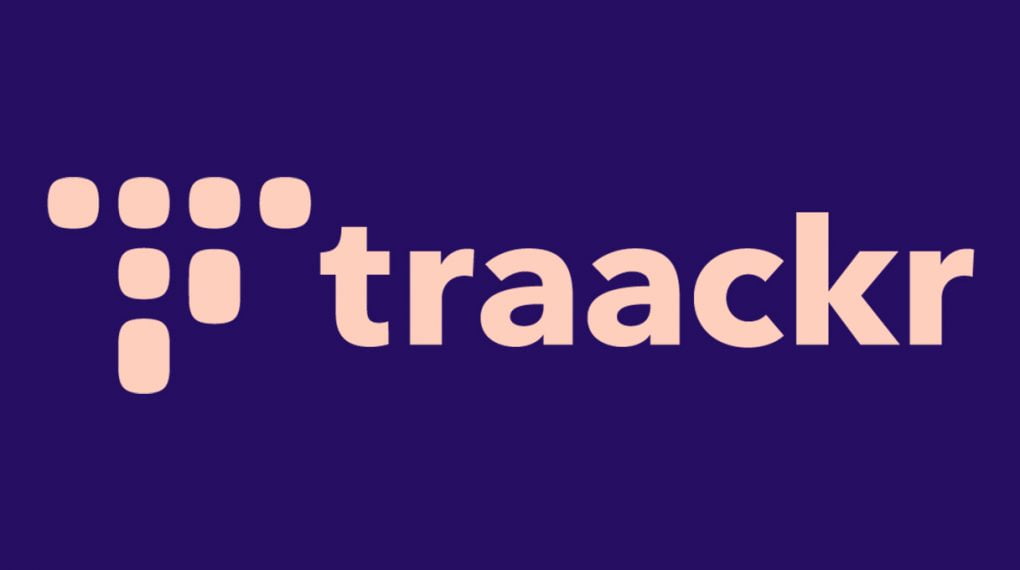 It gives you access to the influencers across 50 countries and 26 languages, it lets you filter by 22 audience and influencer criteria.
11. ASPIREIQ (FORMERLY REVFLUENCE)
AspireIQ is one of the best influencer marketing software that enables users to identify key influencers, manage creative communities, produce branded creative content at a scale, and has important tools like search and discovery. 
It has features like content management, ROI tracking, social media monitoring, payment tracking, etc.
12. UPFLUENCE
Upfluence is the only influencer marketing platform that lets you identify your most influential customers and fans. Collects social data when visitors are browsing your website or during checkout, analyzes their social data, and adds them to your affiliate campaigns.

They have an AI-powered tool that gives influencer recommendations and price suggestions. Companies like Amazon, Asics, and Asus use this platform.
13. STORYCLASH
Storyclash is an influencer marketing platform to discover brand-fit creators based on their content, not on vanity metrics. Track and analyze their work on any platform including stories This platform comes with a great feature, it can track every Instagram influencer's story. 

It's image recognition technology for any written text, tags, and hashtags. It discovers influencers by their content. Users can get a free demo and the pricing varies on the needs of the users.
14. INFLUENCE
Influence.co is one of the best influencer marketing platforms started in 2016. It gives services on a freemium model like one is free and the other isn't. It also has the same features as other influencer marketing companies. But the best part is that it has 2 plans for influencers. One is called basic which is free.

The basic plan lets the user connect with 5 other members a week and apply for 5 brand campaigns per week and gives 50 search results. The other one is called pro which lets users connect 30 members per month, lets them apply for 30 brand deals and unlimited search results.
15. NEOREACH
Neoreach creates world-class original influencer campaigns for leading brands like Airbnb, Amazon, The New York Times, Honda, Walmart, etc. 

It manages the entire price negotiation and contract-making process. Their team defines ad auctions, budget allocation, offers, copy, creative, and more all on the basis of ROI across all major ad auctions and channels including Facebook, Instagram, Google, Snapchat, and more.
16. INFLUSOFT
This is one of the best influencer marketing software which enables you to track the campaign performance to achieve your campaign goals.

It comes with various features like influencer CRM, Internal messaging, influencer lists, in-depth video analytics, competitor analysis, and campaign comparison. 
It gives you the live data of your campaign on all major social media platforms like Facebook, Instagram, and Twitter and now also includes TikTok.
17. LUMANU
Lumanu is built by creators, for creators. This platform streamlines payments and collaborations so you can build your brand and grow your business.
It is perfect for Influencers, Musicians, Athletes, Artists, Photographers and streamers. It provides seamless collaboration and effortless payment processes.
18. MAVRCK
Mavrck is one of the best influencer marketing software in the market. This platform has a vast number of influencers from macro-influencers to celebrities. It also detects the fraud insights or fake followers of an influencer.

This platform is trusted by many big companies like Crocs, Disney, Netflix, Oreo, Reebok, Times, etc.
19. SPEAKR
Speakr is one of the oldest influencer marketing platforms founded in 2010. It promises to connect the best influencers with the best brands around the world.

A few of the biggest companies like AppleInc, Amazon, and Alibaba are on this platform. They have launched an influencer search engine named Speakr.iD which gives 10x more results and finds influencers faster. 
20. FAMEBIT
Famebit started as an influencer marketing link-sharing platform in 2013. After 3 years it was owned by Google and was rebranded as Youtube BrandConnect. This platform gives you brand deals and you include the brand in your content and get paid.

But the only downside is This platform is only restricted to the US, Canada, and Uk. It doesn't guarantee you any brand deals, You'll get a deal when the content is relevant for the brand advertisement.  
21. WEBFLUENTIAL
Webfluential is a great influencer marketing software for both influencers and agencies. Here an influencer can share the brand link they want to work with and they can track their insight and growth as an influencer.

This platform is trusted by some of the biggest brands like Coca-Cola, Burger King, Samsung, Nokia, P&G, etc.
22. SOCIALBOOK
SocialBook is one of the best influencer marketing platforms out there. It manages influencer and marketer relationships faster.

It can create multiple ad campaigns within a few minutes. It can show the comparison of performance among influencers.
You can search over 3M+ influencers from youtube, Twitch, etc. It verifies the influencer by checking the most in-depth data to confirm they are real. 
23. PEG
Peg is now acquired by one of the best influencer marketing agencies, Current. It gave instant access to many more valuable tools, a secure and fast payment gateway, and in-platform messaging.

It has features like audience demography, brand affinity, engagement records, etc. There are 1700 companies like EA, Google, and Loriel associated with this platform.
---
Benefits of Using an Influencer Marketing Software
Now you know about the best influencer marketing software for you. But What are the benefits of an influencer marketing platform? There are many benefits you can get with an influencer marketing platform.
Both sides the brand and the influencers get their benefit from an influencer marketing platform. When you are connected with any influencer marketing platform, You are visible to every brand and they all are looking for influencers.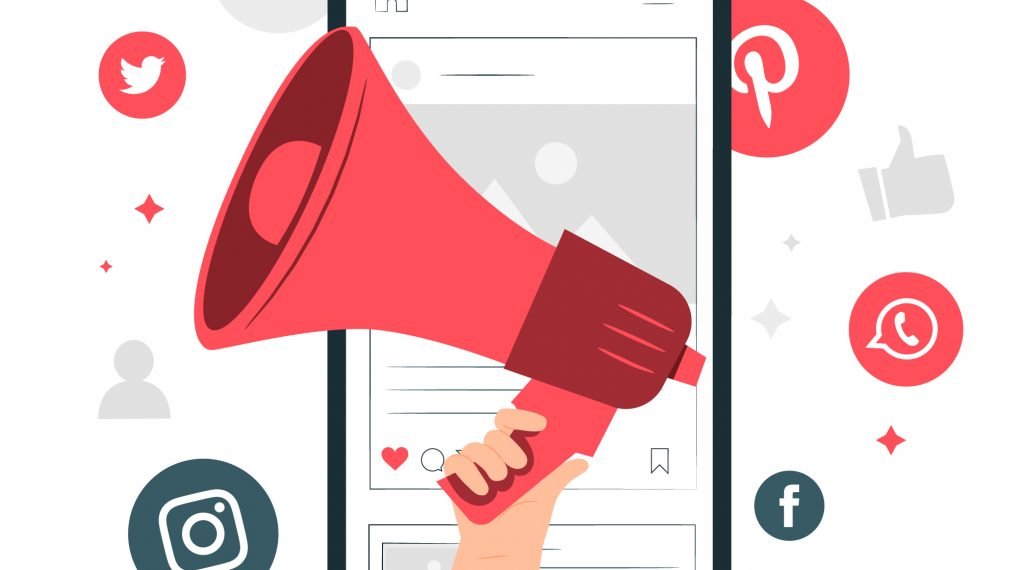 There are many platforms that will give you the suited company according to your profile status and they will do the same for the brands.
You can access a lot of companies get in touch with many professionals and build a strong network for the future. In this platform, you can track your insight, and engagement and even compare your performance with other influencers. This will give you a brief idea about yourself and how you can do better. 
Your platform will be the one-stop place for all running contracts, payment updates, price negotiation, and content approval, and your work will be more hassle-free. All the campaigns will help you boost your post and reach which is the most important thing as an influencer.
---
SOME IMPORTANT FAQS:
What platform is best for influencers?
Grin is considered the best platform for influencers. While some say HYPR is the best. It basically depends on the users what is best for them.
What are the 4 types of influencers?
Well, there are 4 types of influencer marketing software and they are:  Celebrities, Macro-Influencers, Micro-Influencers, Nano-Influencers
What software do influencers use?
So, the Influencers use Hubspot, Famebit, Upfluence, Influence and many others available in the market. And all of them are quite helpful and reliable for you.
How do influencer marketing platforms work?
An influencer marketing platform is a service or a modern-day solution that brings the content creators in touch with the brands. 
What is Instagram influencer marketing?
It is a content marketing strategy for your brand where you connect to Instagram influencers and pay them for promoting your brand on Instagram.
Is Influencer marketing hub legit? 
The answer is yes. As per the reviews, online this platform is all legal. It is one of the best sites that helps you with user reviews of various influencer marketing platforms.
---
Conclusion
Now it's time for you to start your career as an influencer. We have mentioned the objective, usage and benefits of an influencer marketing platform and mentioned some of the best influencer marketing software in 2023.
There are 23 best influencer marketing platforms shortlisted for you. Each one of them does cover all of your influencer marketing needs with a slight difference.
You can try out many platforms as they come with a free trial and get to know how each platform works, which user interface is the best for you, which platform has access to brands that go with your profile and so on.
Now you just need to figure out what is the best influencer marketing platform for you and till then I wish you the best of luck for your career as an influencer.