The popular streamer Richard Tyler Blevins, better known as Ninja, is one of the prominent faces in the streaming community. The 30-year-old has multi-million followers on YouTube and Twitch. Moreover, Ninja has also got its own character in the iconic 2017 release Fortnite video game. Recently, a popular video has resurfaced where the American streamer has spoken up about his favorite Fortnite load out.
ADVERTISEMENT
Article continues below this ad
In this video, Ninja talks about Flapjackie, the black, and white-colored Flapjackie back bling, Chrono Contrail, and Pixel Glider. No doubt all these skins and items are some of the most popular Fortnite's load-out. The video also features a lot more of the streamer's exciting revelations about Fortnite. Moreover, Ninja also mentioned that the Pixel Glider is one of his favorites.
ADVERTISEMENT
Article continues below this ad
On the 30th of Oct 2019, the popular YouTube channel named "WIRED" uploaded this video. At the 6:40 seconds mark, the streamer talks about his favorite Fortnite load-out. Getting to know about the Ninja's Fortnite load-out must be a little surprising for the streamers' fans.
"He's a Big Motherf***!" – How Logan Paul Shocked the Rock After Being Humiliated on the Sets of Baywatch
Ninja talks about his Fortnite load-out
In the entire video, Ninja answers tons of fan's Fortnite-related questions for him like- control setup, key bindings, practice hours, and many more. The video features a part where he answers one fan's questions that they asked on Twitter. Here's what the fan asked the streamer- "What's your Fortnite loadout(if you play. If you don't, that's fine)? Here's mine."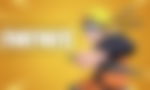 ADVERTISEMENT
Article continues below this ad
This question makes sense as fans would love to know about his Fortnite setup. To which the streamer replies by sharing about his load-out. Here's what Ninja says,
"Here's mine! For me, my favorite load-out has gotta be the Flapjackie, the Flapjackie back bling in the black and white with the Chrono Contrail. And also the same glider that you have, the Pixel Glider. It's definitely one of my favorites."
This video featuring Ninja has educated his fans a lot about the streamer's preferable and favorite Fortnite items.
ADVERTISEMENT
Article continues below this ad
Watch this story: Biggest Chapter 3 Crossovers that Fortnite Needs
Comment down and share your views on this.