The Fortnite island is literally blooming, all thanks to the Reality Tree. Leakers have revealed that a new Temple Bloom POI will arrive in the next update with a theme similar to Logjam Lotus and Butter Bloom.
Fortnite Chapter 3 Season 3 hasn't been the best in terms of server performance and XP, but the same cannot be said for map changes. A new biome was introduced at the season's launch, and ever since, two locations have already changed significantly.
Here's what we know about the upcoming Temple Bloom/The Tower POI in Fortnite Chapter 3 Season 3.
Fortnite players spot new Reality Root in Temple Bloom landmark
Soon after Butter Barn turned into Butter Bloom, loopers discovered a new Reality Root and a small pink tree in Temple Bloom. The landmark is located west of The Joneses and interestingly, the latest quests accidentally mark it as a named location.
From the looks of it, the Temple Bloom landmark is all set to become a major location. Prominent leaker HYPEX has also talked about a file codenamed The Tower. They first assumed that The Tower will be the new named location, but it is possible that it is just one of the themes that Temple Bloom will cater to.
What to expect from Temple Bloom POI in Fortnite Chapter 3 Season 3?
It is worth noting that the latest POIs in Fortnite have alternating themes such as Roman, Atlantis, and Neo. Classic POIs like Colossal Coliseum, Coral Castle, and Neo Tilted, are the inspiration behind these themes, respectively.
Hence, it wouldn't be a surprise if Temple Bloom also has multiple themes. As of now, there's no information on these themes apart from the fact that there will be a tower.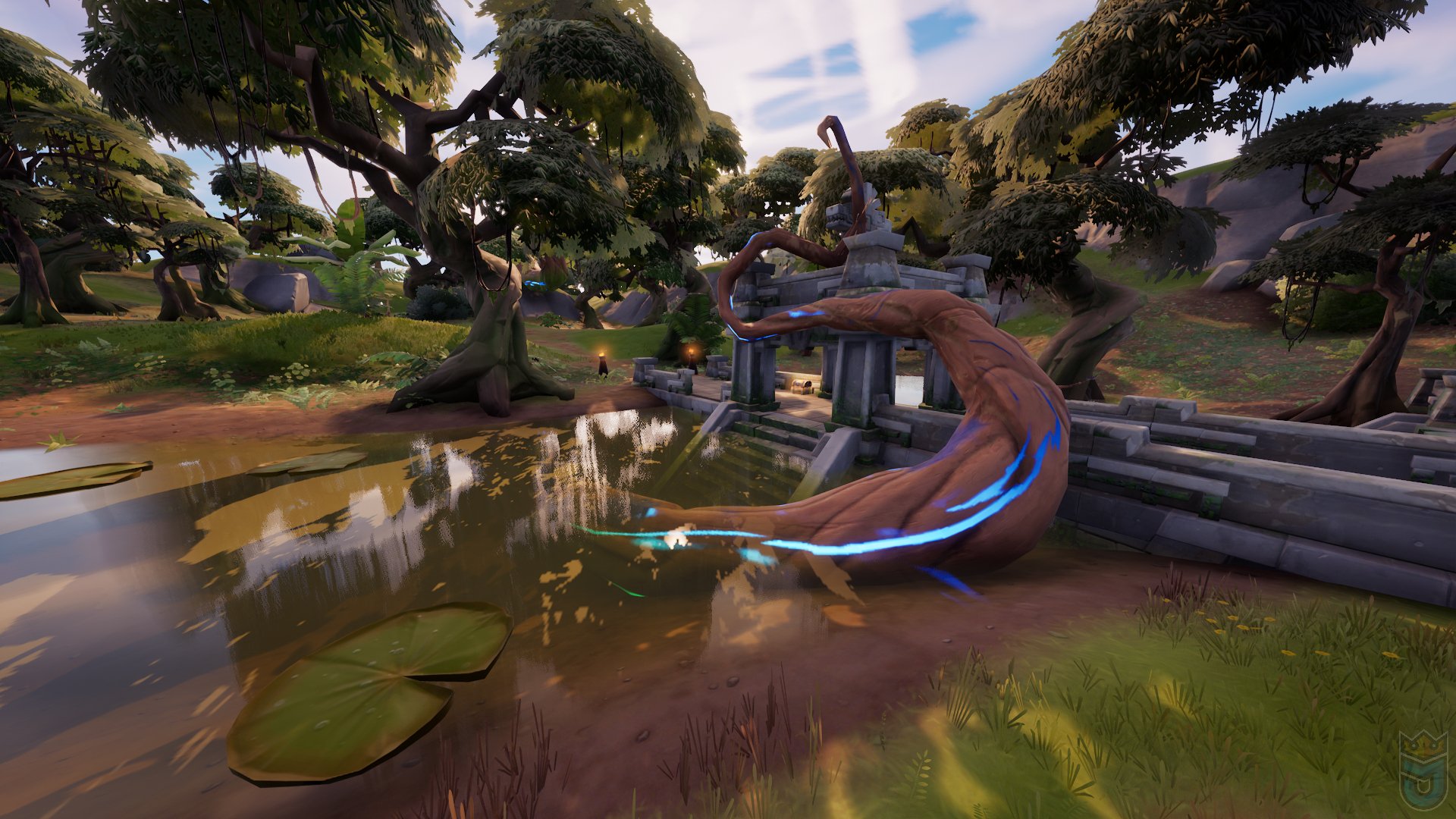 It is safe to assume that the Temple Bloom POI will become official in the v21.20 update that is expected to release on July 5, 2022.
The community, as usual, has already assumed what Temple Bloom will look like. While Fortnite veterans wish to witness the return of the OG Ranger Tower which used to be in Lonely Lodge, others are confident that the upcoming location will be tailor-made for Indiana Jones.
Indiana Jones is the secret skin in Chapter 3 Season 3 Battle Pass. The quests to unlock his cosmetics will be unlocked on July 7, 2022, and it makes sense for him to be a boss in Temple Bloom.
All in all, it is evident that Epic Games is focusing on map changes in Chapter 3 Season 3. The latest hotfix update also added the Firework Flare Gun to the loot poot, and loopers certainly have a ton of new content to explore.