Fortnite is constantly expanding, evolving, and experimenting in order to maintain its stranglehold in the crowded battle royale space. The game has seen several collaborations across its lifetime. From anime icons like Naruto to Arcane Jinx, each stalwart has found a place in the ever-expanding meta of everyone's favorite title.
ADVERTISEMENT
Article continues below this ad
But one of the most famous collaborations in franchise history has to be the friendly neighborhood wall-crawler. Spider-Man web swung his way into the battle royale with Chapter 3 Season 1, immediately striking a chord with many fans eager to Spidey-style across Fortnite island the way he does in New York City.
However, it seems fans can't get enough of him, as they've created their own custom Spider-Man variants they'd like to see in the game.
ADVERTISEMENT
Article continues below this ad
Zombie Hunter Spider-Man makes an appearance in Fortnite
In a Reddit post by user 'Refortniter', they showcase a custom character model based on the Zombie Hunter motif from Marvel's 'What If?'. The suit draws heavy inspiration from the show. And serves as a fitting representation of the fanbase's creativity and love for the source material.
Significantly, the skin features Doctor Strange's cloak of levitation on Spidey's back. Refortniter also uploaded a video to their YouTube channel, going into more details regarding the design process.
DIVE DEEPER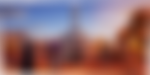 In the video, Refortniter shows 'What If? Vol 1 19', titled 'What if Spider-Man had never become a crimefighter', from the comics as a source of design inspiration. Taking some design cues from the chapter, Refortniter then added the cloak of levitation into the mix.
Furthermore, the creator revealed their work is based on the Zombie Hunter Spider-Man collectible figure released by Hot Toys. For the rest of the video's runtime, Refortniter takes fans through a slew of emotes like Trinity's Kick, Zombified, and more. Unsurprisingly, the Neighborly Hang emote from Fortnite's Marvel Series looks especially intriguing with the new outfit.
The skin has hit a chord with the fanbase as praise keeps pouring in for the creator.
WATCH THIS STORY- The Biggest Secrets in Fortnite's latest Chapter 3 update
ADVERTISEMENT
Article continues below this ad
This user said this is the closest any suit has come to the Homecoming suit for them.
ADVERTISEMENT
Article continues below this ad
Did you like the suit? Don't forget to tell us your thoughts in the comments below!