Dota 2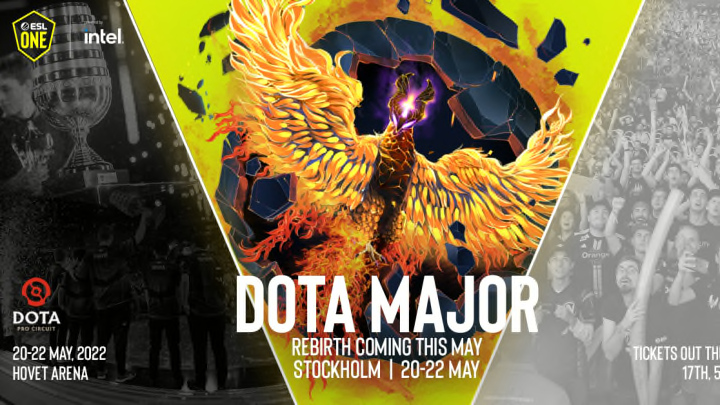 Photo courtesy of ESL Gaming
ESL Gaming announced ESL One Stockholm, the first Dota 2 major with a live audience in over two years. Set for May 12-22, fans will be able to attend during the final weekend on May 20-22. The tournament will finish the Spring Tour of the Dota Pro Circuit (DPC) 2021-2022.
The Major will feature 18 teams from around the world. There will be two to four spots available per region: China, Eastern Europe, North America, South America, Southeast Asia, and Western Europe.
The prize pool lands at $500,000 and teams can also earn DPC points for The International 11.
Artem Bykov, General Manager of Game Management at ESL Gaming, shared his thoughts on the announcement.
"It has been a long two years for Dota 2's esports ecosystem, and we couldn't be more excited to finally invite Dota 2 fans back on-site. Organizing a Major is always special, but with so much at stake right now, ESL One Stockholm will simply be awesome. We can't wait for it to get started!"
Tickets will go on sale on Feb. 17 at 11 a.m. ET. Tickets will cost roughly $32 for a day pass or you can buy a three-day ticket for $97.