Blow off some steam and score a nice reward at the Tones and I Soundwave Series event.
It feels like an age since Fortnite's last in-game concert, but it's finally time to get those dancing shoes back on! The Soundwave Series continues this weekend and it's shaping up to be a real party.
Back in October, the Fortnite Soundwave Series launched with a groovy display by Egyptian pop sensation Mohamed Hamaki. Epic's plan for 2022 is to take fans on the ultimate musical journey, featuring artists from every corner of the globe.
To kick things off with a bang, Australian star Tones and I will be blessing the stage starting at 6PM ET, January 21. This is not a live show, and will run on repeat for 72 hours, so no need to panic if you can't get there right away.
Community creators Team Alliance and TheBoyDilly have teamed up to produce a unique, interactive experience for players to enjoy while they listen to the performance. The set will include songs from Tones and I's debut studio album, Welcome to the Madhouse.
You can join in the fun by hitting the "Soundwave Series: Tones and I" tile in the select game mode screen. Alternatively, enter the Island Code 5462-3620-7544, or tune in via Picture-in-Picture while playing Battle Royale.
Cosmetics
Everyone who attends the show will get the new Soundwave Series – Tones and I Spray for free. If you decide to jump in for a second time, you will also be granted a small XP bonus.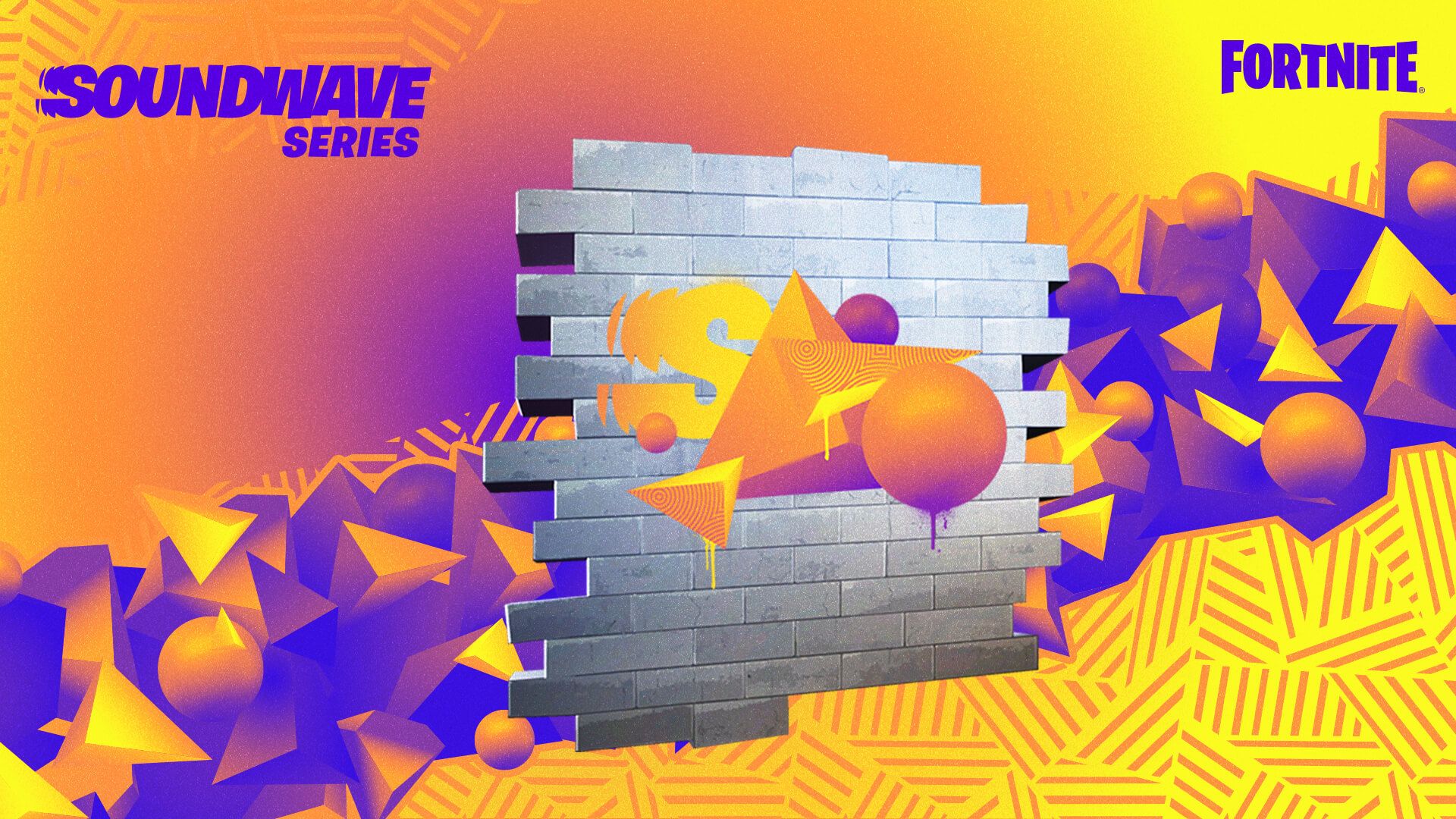 Additionally, chart-topping single "Dance Monkey" is receiving the Fortnite Emote treatment! This, along with a Lobby Track based on Tones and I's latest hit "Cloudy Day", will arrive in the Item Shop at 7PM ET, January 19.
Later in the Soundwave Series we will be hearing from Brazilian rapper Emicida, Japanese singer-songwriter Gen Hoshino, and record-breaking French-Malian musician Aya Nakamura. Keep your eyes and ears open for more info!