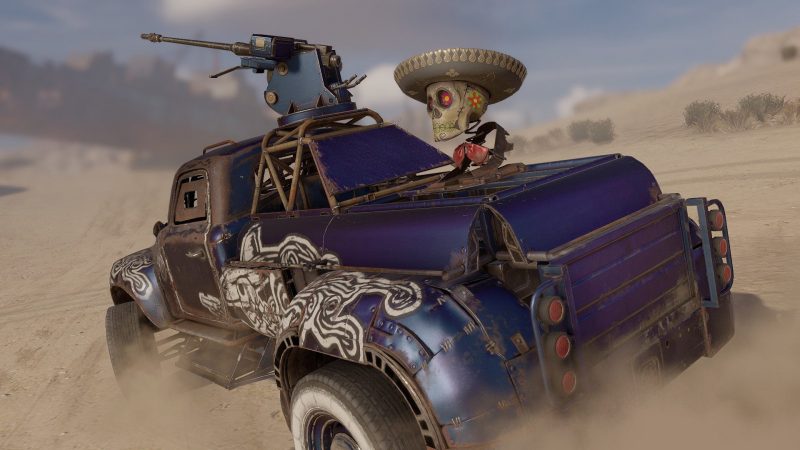 Developer Targem Games free-to-play MMO Crossout now has another reason for players to check it out. It's PS5 update has been launched, and is available for players to download from the PlayStation Store now.
The update went live today as spotted on Reddit, and you can head to the store on your console or get the download going from your browser here.
Crossout is a post-apocalyptic MMO action game with a heavy focus on crafting and player customization.
Crafting unique vehicles or battle machines from a bevy of interchangeable parts, tweaking them to give you the edge in PvP matches.
There are quite literally thousands of different vehicle combinations, so you're free to let your imagination run wild.
The vehicle model system is also very detailed and intricate, so once you damage any part of an opponents vehicle, that machine's performance is affected immediately.
Even if you're having difficulty getting a specific part, it's always possible a player could trade it to you for something you have.
Crossout has been around since 2017, and it has garnered a committed fanbase which will now likely grow with the new PS5 version.
Source – [Reddit]