Viel vom alten Nervenkitzel ist verschwunden". Woody Allen ist die Lust an Hollywood vergangen. In einem Instagram-Live-Interview mit Alec Baldwin verriet der legendäre Regisseur, dass er darüber nachdenkt, nach seinem nächsten Film – seinem 50. – endgültig Schluss zu machen.
Lesen Sie auch: Trotz Krebserkrankung: Tim Lobinger führte Tochter zum Traualtar
Baldwin hatte in Allens Filmen Alice" (1990), To Rome With Love" (2012) und Blue Jasmine" (2013) mitgespielt und schwärmte von den Erlebnissen: Deine Filme sind wie ein warmes Bad für mich, die alles wieder gut machen". Deshalb war auch die Ankündigung von Allens nahendem Karriereende für den Schauspieler wie eine kalte Dusche. Der 86-Jährige überraschte ihn mit: Ich werde wohl nur noch einen nächsten Film drehen".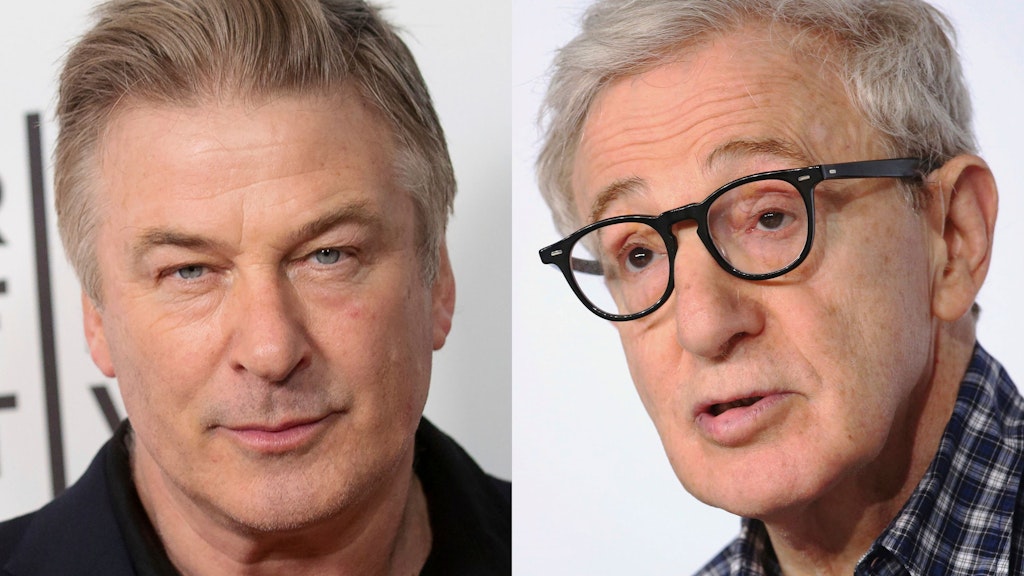 Als Begründung gab der Stadtneurotiker" an, dass er im Streaming-Zeitalter seine Lust auf Drehs verloren habe: Wenn ich früher Filme gedreht habe, dann liefen die in Kinos im ganzen Land. Wenn ich jetzt einen Film produziere, dann läuft der vielleicht für ein paar Wochen in ein paar Kinos und geht dann direkt ins Streaming-TV." Für Allen ist das ein Gräuel: Es ist so. Ich genieße das Ganze nicht mehr. Ich brauche das schöne Gefühl, dass 500 Leute dein Werk auf einmal sehen." Eine Hintertür hält sich Allen allerdings noch offen:
Woody Allen hat seine Lust auf Drehs verloren
Seine womöglich letzten Dreharbeiten sollen im Herbst in Paris beginnen. Weitere Details wollte Allen nicht nnen. Außer was er nach der letzten Klappe machen würde: Ich will weitere Bücher oder Theaterstücke schreiben".
Baldwin vermied es, Allen auf kontroverse Themen anzusprechen. Das Thema Woodys Adoptivtochter Dylan Farrow, die ihm in einer Dokumentation vorgeworfen hatte, sie als Kind sexuell missbraucht zu haben, schnitt er deshalb gar nicht erst an. Allerdings hatte Baldwin seinen 2,4 Millionen Follower bereits im Vorfeld verklickert, dass er keinen Bock auf scheinheilige Verurteilungen basierend auf einer einseitigen Doku" hat. Deshalb stellte Baldwin auch die Kommentarfunktion während seines Interviews aus.