New York-based digital health company Noom Inc has grown popular over the years, and it often attracts stock market enthusiasts looking for its stock.
Last year, published reports had claimed that the popular weight loss app was looking to go public in the US equities market. Noom was reportedly in talks with Goldman Sachs Group Inc for advising on the initial public offering (IPO) plan.
Also Read: When is PetSmart going public?
During the COVID-19 pandemic, the popularity of fitness platforms had soared as people stayed indoors due to public health restrictions. It could be due to this reason that the company was reportedly looking to go public.
Is Noom IPO happening?
In 2022, Noom has not made any comments about its IPO plans. However, it appears that the potential investors are looking for the digital health company's stock.
Since the start of this year, IPOs seem to have failed in gaining momentum like the previous year. Some companies even delayed their public debut plans.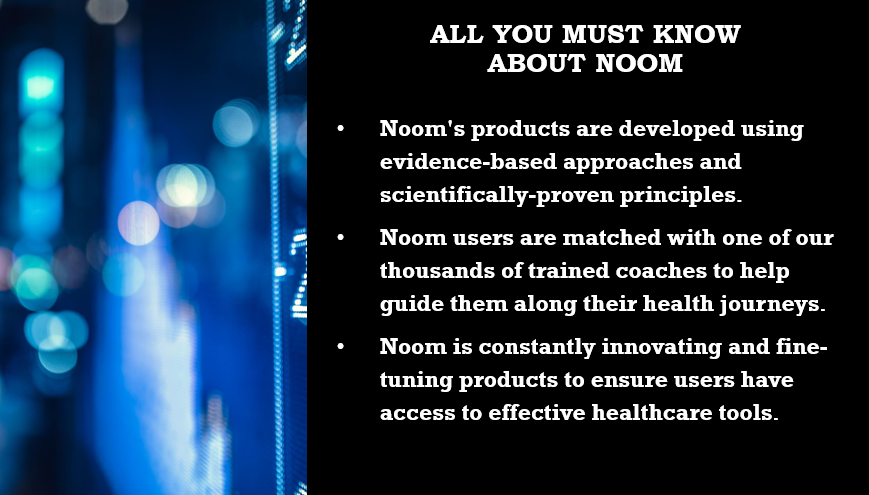 ©2022 Kalkine Media® 
In the present situation, it seems that Noom will consider going public when the market gets back to normal. Increased volatility is being witnessed in the market due to fears of interest rates hike.
In May 2021, Noom reportedly raised US$ 540 million in a funding round led by Silver Lake and achieved a valuation of US$ 3.7 billion. The company is backed by Sequoia Capital, Temsasek, and Samsung Ventures.
Noom has raised US$ 657.3 million in funding to date, and it remains a private company. It does not trade publicly, and as a result, retail investors cannot buy this digital health stock.
Bottom line
Established in 2008, Noom was founded by Saeju Jeong and Artem Petakov as they were not satisfied with the American healthcare system. Noom's application is subscription-based, and it tracks an individual's food consumption and exercise habits.
Nooms claims that it has helped millions of users achieve their health and wellness goals through its technology and human coaching.
Also Read: Is Mark Cuban Cost Plus Drug Company IPO happening?