The fourth installment of The Sims franchise arrived in 2014 on PC and since then it has received a multitude of content updates and expansions that have greatly expanded its possibilities. Even so, players of this detailed social simulator never have enough and therefore the community of modders of the game has demonstrated their great ability to create a good catalog of mods that we can install on the PC version of the game to make the available options grow even more. We leave them detailed below in a list sorted by categories (clothing, furniture, hairstyles, adults, and professions), as well as explaining how you can install them safely and effectively. In addition, we remind you that you can find here a complete list of all the cheats of the game.
How to download and install mods in The Sims 4
Before you start installing The Sims 4 mods on your PC you must keep in mind that they will only work correctly if you have the original version of the game, so if you have a pirated one they will not work. On the other hand, we recommend reading carefully the instructions of each of the linked mods to avoid making mistakes and when there are updates or new patches in the game it is advisable to make a backup copy of the mods to avoid losing them.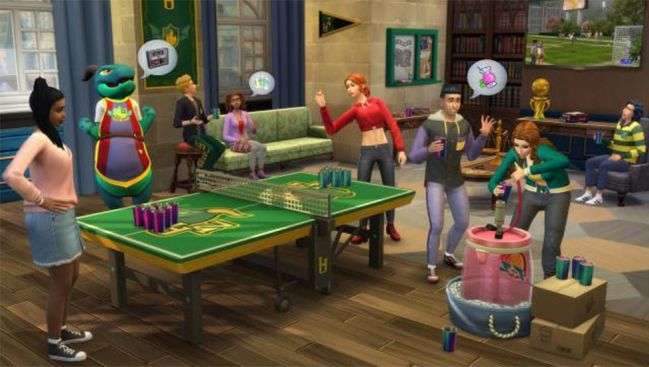 Having said that, we leave you the detailed steps in a clear and precise way to start installing mods in The Sims 4 (remember, only in the PC version of the game):
Visit sites like modthesims.info or Tumblr to find various mods and custom content. Below you will find a list where we leave you several links to particular mods.
Download the mods you like the most
Put them inside the Mods folder: Documents / Electronic Arts / The Sims 4 / Mods
Sort the mods in folders according to their theme (or our personal tastes) to be able to detect more easily where the problem is in case there is an error.
Access the file named "Resource.cfg" in the Mods folder, open it using NotesPad, copy the following code, save and exit (to make sure the game can read the sub folders inside the Mods folder). We can also download the already edited file from this link:
Priority 500
PackedFile *.package
PackedFile */*.package
PackedFile */*/*.package
PackedFile */*/*/*.package
PackedFile */*/*/*/*.package
PackedFile */*/*/*/*/*.package
PackedFile */*/*/*/*/*/*.package
PackedFile */*/*/*/*/*/*/*.package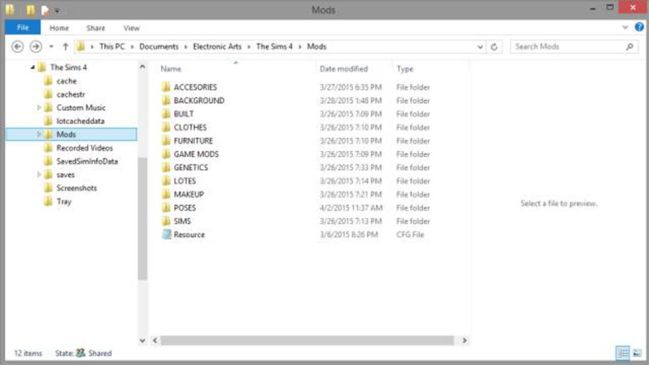 Once we have installed some mods, we must follow these steps to activate them inside the game:
We open The Sims 4 and access the "Options Menu" located in the lower right corner (the three ellipses).
There we select "Game Options" and in the "Other" tab we activate the following options: "Enable custom content and mods" and "Script mods allowed".
We click the "View custom content" option and there we uncheck the box in the lower left corner of the box that says "Show at startup".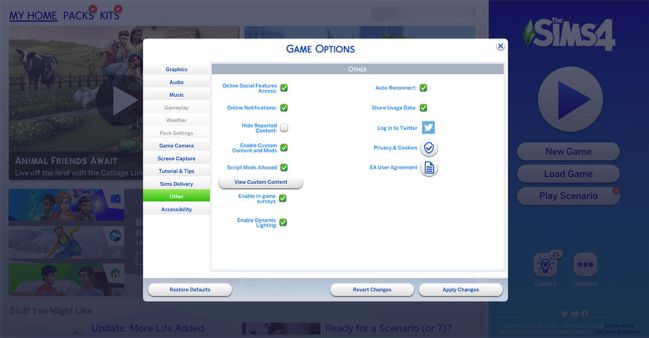 Clothing mods
In this list you will find a number of examples of recommended clothing mods to install in The Sims 4 that expand significantly the closet available to our Sims. Although the multiple expansions of the title have brought new clothes, it is always good to receive a few more for free. Here you can find some examples with different looks for your characters.

Hair Mods
Beyond the clothes our Sims wear, a nice hairstyle can totally change our look. Therefore, here is a list of different hair styles so that our characters, whether female, male, aliens (or any type of race) can have a choice when it comes to look in the mirror and choose their hair.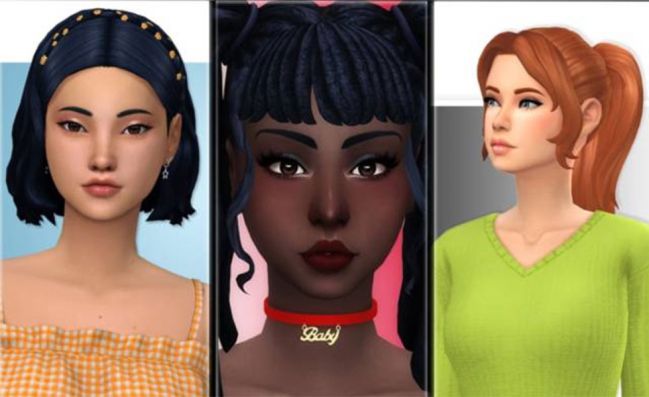 Furniture Mods
Beyond the design of our Sims and their clothing looks, one of the main pillars of the game are our homes. Therefore, here is a complete list of various interesting furniture and objects to decorate our virtual home (or mansion) and make it the envy of all our neighbors in the digital world of The Sims: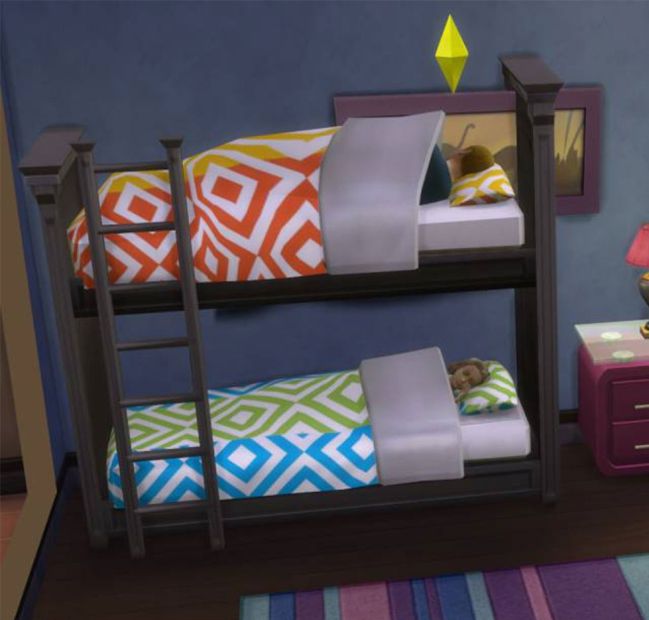 Adult Mods
Many Sims players focus on the more "adult" side of the game to enjoy their online sessions. By getting intimate with each other, Sims can have a good time or simply make us have a few laughs thanks to a funny effect or a mod that offers full nudity. So, below you will find a few varied mods that fall under this Mature tag in The Sims 4.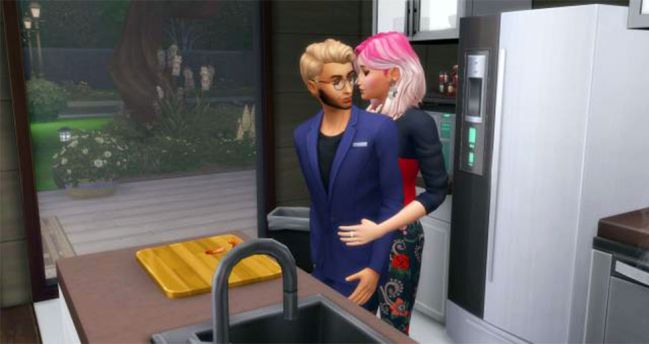 New romantic interactions such as "intense kiss" or "Cuddle from behind": download here.
Goodbye to pixelated censorship: download it here
Sims of the same gender can get pregnant when having sex (+ pregnancies for men): download here
Make your Sims more human and realistic with "Meaningful Stories" : download here
"Mortem", realistic deaths: download here
Career Mods
Finally, what value is a Sim without a career to earn a living? No matter how much Motherlode we have at our disposal, without professions we would end up getting bored of playing. That's why we've expanded the options with which the base game limits jobs so that our Sims will be able to choose from a wider range of jobs.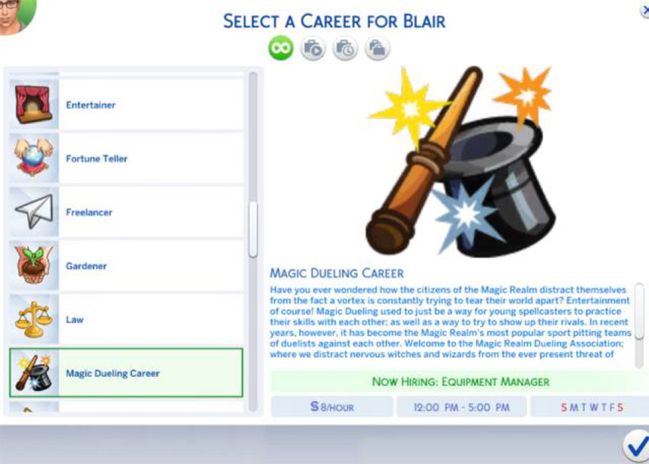 Main sources: Simlish4 and ModtheSims