At some point, someone created the first pants and changed the world forever, giving first men and then women an essential garment that, depending on the material and cut, can be comfortable, elegant, and casual. The first purpose of the pants is to prevent you from going through life naked and your "most sensitive" parts from coming into contact with surfaces that have been touched by thousands of people. The second purpose is to show the world a little bit of your personality and your style, and no look is complete without the right pair of pants.
The problem is that we wear them so often (and it's also important to know how to choose the right pants for your body type) that sometimes we don't give them the attention they deserve, and we become convinced that that aside from preventing us from walking bare-legged, they're not the most important part of the look.
We all know a man who always wears the same pair of jeans no matter where he is or what he's doing, and that's not exactly a bad thing (it's eco-friendly), but the same man can look better, more stylish and more interesting when he's wearing different styles – and that doesn't mean you have to own hundreds of pairs of pants.
There are a few basics that every man should have in his closet to have a complete wardrobe, and just as the denim jacket, biker jacket and military jacket are basic, there are also 5 types of pants that always have a special place should have reserved .
The 5 basic types of trousers and when to wear them
Blue Jeans
Jeans were invented by Jacob Davis and Levi Strauss in 1873 and their goal was to provide workers with a comfortable and durable piece of clothing, but over time jeans evolved and became a staple fashion item. A good pair of blue jeans is simple and timeless and can be worn in the most casual of moments, from a sporting event to date. To make them look better, you need to make sure they are of good quality, have the right cut, and are comfortable. Also, choosing the best leather belt can help you enhance the look of the jeans you are wearing.
When buying new jeans, the material plays a particularly important role: the jeans that last the longest are those with the lowest percentage of elastin. So make sure that the jeans are mainly made of cotton. Denim made in Japan and Mexico is very durable. Even today's collectors are obsessed with how these fabrics are treated to make them even more resilient. Big brands have also entered the raw denim market, so it won't be difficult to find a model that suits you.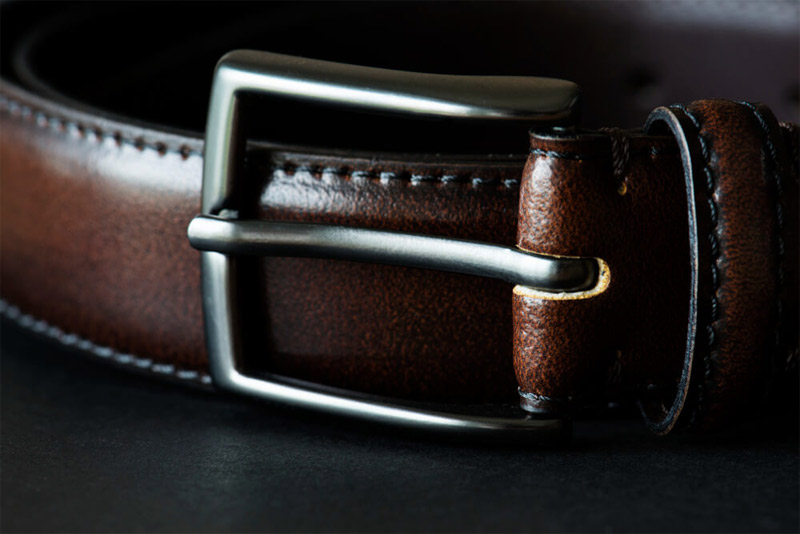 black jeans
They're classic and simple, they're casual, just like the blue jeans, but their darker color makes them look a little more formal, making them a great choice for a date, a concert, or an evening event. These jeans are versatile and easy to combine with sneakers, boots, or lace-up shoes. Make sure they are not too tight, otherwise, your legs will look too skinny and you will not feel very comfortable trying to sit down.
Chinos
More formal than jeans but less formal than dress pants. The chino's predecessor is said to have been created in 1848 by Sir Harry Lumsden who, while stationed in India, dyed his white uniform coffee, curry, and blackberries so that the khaki hue would give him better camouflage. Today's chinos are made of cotton, which makes them lighter and a summer staple because they're airier than denim. These trousers can be worn in the office, but also in many other places that require a dressier look.
sweatpants
Everyone needs good jogging pants, and they're not just for working out. You probably won't get away with taking it to the office, but it's worth using it in any way you like in your free time. A good set of jogging pants can be paired with different items of clothing (like a denim jacket) so that they don't look like sportswear, and the best part is that they are some of the most comfortable pants you can have.
Bonus: How to choose the right belt for your outfit?
Dress pants
These are the pants you wear with your suit. These were originally created to find a more comfortable garment for riding on horseback and gradually evolved into the trousers we know today. This type of trousers is used in more formal situations and generally with a suit and lace-up shoes. Now you can combine them with a good pair of sneakers to get a more casual look without losing the elegant side. These are the pants you'll see most often in offices, at weddings, graduations, and similar events.
To conclude,
When you have the best pants on you, your look is complete. We hope the next time you go out, you look as dashing as David Beckham, or Ryan Gosling!
Hits: 235 | Leave a comment