The newest map in Valorant, Pearl, garnered mixed reactions upon its release last month. While some were able to master Pearl's off angles very well, others are struggling to counter flanking enemies and establish a site control. Among the set of notable personalities who don't like the map is ShaZaM, who recently expressed his opinion in a tweet.
ADVERTISEMENT
Article continues below this ad
Pearl also replaced a fan-favorite map, Split, to join the Valorant map pool. At one time, some players were quite happy with Split's removal because it is heavily defender-centric. However, Pearl isn't any different. Like Split, fans are divided on Pearl's current situation. And, their varying opinions are clearly shown under ShahZaM's recent tweet.
ADVERTISEMENT
Article continues below this ad
For the unaware, ShahZaM is a professional Valorant player for the Sentinels and also the in-game leader for his team. He is widely regarded as one of the best pro-athletes in the community. So, when ShahZaM voiced his opinion about the new map, fans took the opportunity to show their love and hate for it as well.
ShahZaM regards the new Valorant map as the worst
Being the in-game leader, ShahZaM looks for strategies to help his team entry or defend a site. Who better than him to analyze a map?
As it happens, ShahZaM shared that Pearl is the worst map in any video game he has ever played.
pearl is the worst map I've ever played in any video game

— ShahZaM (@ShahZaMk) July 13, 2022
With Pearl entering the competitive map pool, players are having a hard time. Well, it's pretty easy for those who have played a lot of Pearl until now. However, new players will have a hard time figuring out the corners and possibilities in Pearl.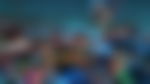 ShahZaM ended up in Pearl for one of his Valorant games on stream and quickly realized how difficult it is to master. Moreover, 100 Thieves' Asuna and Bang landed as ShahZaM's opponents and they clearly knew their way in the map. ShahZaM's team lost the match with a score of 4-13.
After ending his stream, ShahZaM shared his opinion on Twitter. And, Valorant fans had a lot to say too!
Fans react to ShahZaM's opinion on Pearl
While many agreed with ShahZaM's point of view, some expressed their love for Pearl instead.
I think I have a opinion here, since I am considerably a high elo(gold 3), so what I think is:

Pearl is a great map, it has a lot of spots to hide and kill, that is something I love(especially for me, a Reyna main :)). And the possibilities for tactics there is massive!

— csmfoxxo (@CSMFoxxo) July 13, 2022
I loved the map the first time I played it lmao idk why people are hating on it

First map I actually enjoyed off the bat. Breeze I will always hate, fracture I learned to love

— Karp (@ItIsKarp) July 13, 2022
Nah, it's OK. And for everyone who says they should take out fracture or breeze, no you should just learn this maps. I think split was a good pick and I think the next is haven or bind cause these are the oldest naps

— FaKeSkirata (@FaKeSkirata) July 13, 2022
I lowkey like pearl. Fracture by far the worst map IMO it should have been replaced instead of split

— Zach Householder (@zHouse177) July 13, 2022
Here're some who supported ShahZaM.
Val maps are disgusting from a design standpoint. They just start clicking and adding random shit everywhere without thinking about gameplay

— Kyle (@_KKamm) July 13, 2022
love pearls sites, hate pearls mid

— Merchini (@Merchini_) July 13, 2022
Almost as bad as Fracture 🤧 and to think that they took split off 😭.. @riotgames maybe leave the decisions to us 🙄

— Tegra (@tegrawithat) July 13, 2022
Maps too big too many rat spots and certain agents just aren't viable due to the design of the map

— Kimetrius (@Kimetrius19) July 13, 2022
Others took the opportunity to request for Split's return.
Players hate Fracture more.
ADVERTISEMENT
Article continues below this ad
They took out split when fracture litterally exist

— Jaytee (@Jaytee_x_999) July 13, 2022
In the end, it all depends on strategies and game styles. Pearl requires players to hold and advance, and hence, an aggressive push isn't going to bring many benefits. It's also extremely important to learn the angles through which enemies can hit you.
ADVERTISEMENT
Article continues below this ad
WATCH THIS STORY: Valorant agents inexperienced players should avoid
What do you think of Valorant's new map Pearl? Let us know in the comments!