Fortnite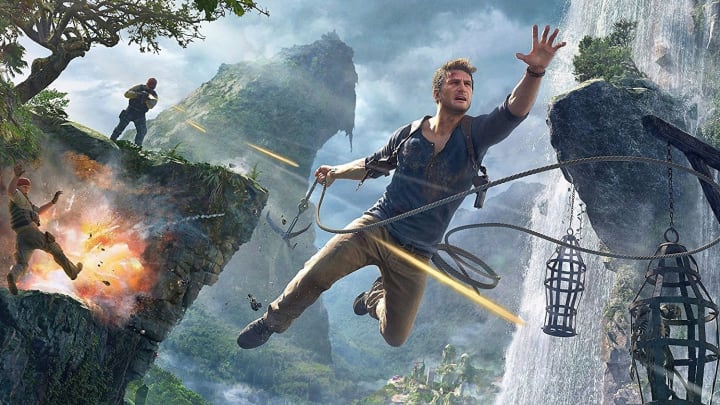 Image courtesy of Naughty Dog
Some new leaks appear to hint at an Uncharted crossover heading to Fortnite very soon.
Almost just as often as night turns to day, a new Fortnite crossover appears. This time on the table is a possible collab with Uncharted, ahead of its cinematic release. The information comes via known Fortnite leaker, @HYPEX, on Twitter. According to them, a Week 11 Challenge has been listed that asks players to "collect Treasure using an Uncharted Treasure Map."
Going after the Treasure certainly seems worth it. According to HYPEX, the Treasure Chest is set to drop four Legendary Weapons alongside a selection of heals, materials, ammo and gold. A game changer for sure.
The extent of the crossover has yet to be revealed, though. Whether it'll be limited to the challenge or if we'll see some Nathan Drake themed skins head to the Item Shop remains to be seen.
Movie tie-ins certainly aren't uncommon in the world of Fortnite, and neither are those for PlayStation exclusive games. In the past, we've seen God of War and Horizon Zero Dawn cosmetics head to the battle royale so an Uncharted collab certainly wouldn't go amiss.
As for when we can likely see this collaboration head to the game, according to HYPEX the themed challenge is set to go live on Feb. 17th – a day before the Uncharted movie is set to release. It's likely we'll hear more from Epic Games themselves once we move closer to the date.