Fund development goes beyond the act of fundraising and looks at your nonprofit's strategic plan for funding your mission. Learn best practices for how you can implement sustainable fund development.
To make the biggest impact on your nonprofit's mission, you need to have a strategic plan. What activities do you want to focus on over the next year? What specific goals will accomplish your mission within five years? How many staff do you need to fully implement your services?
At the core of this strategic plan is a fund development plan. Knowing the principles and best practices for creating and executing a fund development plan can ensure your nonprofit is able to work sustainably toward its mission for years to come.
Overview: What is fund development?
To offer a fund development definition, it helps to first define fundraising. Fundraising and fund development are often used interchangeably but have distinct characteristics. Fundraising includes the specific activities your nonprofit does to raise money, such as hosting a charity ball, sending out a direct mailer, or adding a donate button to your nonprofit social media accounts.
Fund development is about building the relationships that will make those fundraising activities sustainable. Fund development involves strategic targeting of prospective donors, clear and impactful communications, and strong internal structures that support philanthropy.
This aspect of nonprofit accounting ensures your nonprofit can sustainably raise money to support the success of your mission. It looks critically at your fund accounting to see where additional support is needed and then connects that to supportive donor relationships.
3 principles of fund development
A fund development plan for nonprofit organizations should center around specific principles for success.
1. Philanthropy is rooted into your organizational culture
From the moment you start a nonprofit, you should begin infusing philanthropic development throughout your activities. Too often, fundraising and philanthropic activities are thought to be the sole responsibility of the development staff or executive director. However, the most effective fundraising occurs when the organization's culture is rooted in giving back.
Having a nonprofit culture rooted in philanthropy means that your board members and executive-level staff lead by example and donate to the organization. Direct services staff, accounting staff, and other departments are recruited in part because of their passion for the cause.
Once on staff, they are treated with respect. This combination creates an encouraging environment for them to also either give to the organization or share donation opportunities within their networks.
When everyone in your nonprofit cares about the success of your fund development, you have a much wider circle from which to draw new supporters.
2. Donations are emotional transactions
Development fundraising may seem like a financial transaction, but in an effective fund development plan, donations should be considered emotional transactions. Establish messaging that focuses on the stories behind what you're able to do with donor dollars. Help donors see and feel how their money is creating something good in the world.
Making donations emotional transactions builds relationships where people have a higher likelihood to become recurring donors, further assisting the sustainability of your nonprofit.
3. Your work is donor-centered
In addition to focusing on emotion within nonprofit giving, your fund development plan should operate from the principle that donors are at the center of all of your nonprofit's work. Establish messaging that speaks directly to your donors.
Let them know that they are the ones providing books to children in low-income schools. They are the ones ensuring clean drinking water in communities around the globe. They are the ones making ground-breaking research on cancer treatments happen.
This creates a sense of personal investment in your nonprofit, furthering the relationships that will sustain your mission.
How to create your fund development plan
With those three basic principles in mind, you can now create a plan for your nonprofit fund development.
1. Analyze your internal and external environments
Before you can know where you're going, you have to understand where you are. Start by looking at your internal environment. This includes topics such as:
Current funding goals
Budget gaps in programming
Return on investment for current fundraising activities
List of past and planned giving events
Inventory of social media and marketing analytics
You'll also want to consider external factors, such as:
Current economic climate
Trending social issues
Consumer communication preferences
Competition with other nonprofits in your field
Analyze each of these factors to see how they could impact your fund development needs. For example, if your nonprofit focuses on environmental issues and there is a growing local concern over urban waterways pollution, you can potentially tap into new donors through that trending community issue.
2. Set financial and strategic goals
Financial goals are pretty straightforward. These goals are your basic fundraising needs. They outline how much money you want to raise, for what, and from where.
Strategic goals aren't attached to a specific monetary goal, but rather the elements you need to have in place to be able to reach those. These goals could revolve around shifting your internal culture around fundraising, choosing to diversify your funding streams more, or organizing donor data in customer relationship management (CRM) software.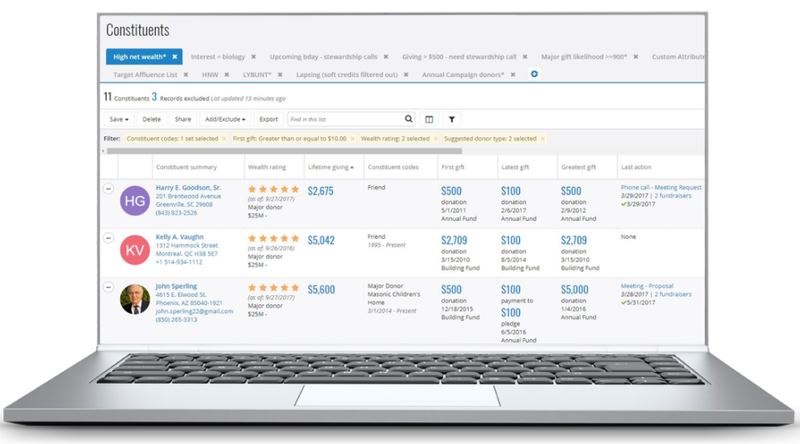 The financial and strategic goals set during fund development planning will drive your organization's budget and inform needed changes.
3. Create a timeline of fundraising activities and make assignments
Once you know where you are and where you want to head, gather a development team to determine which fundraising activities to pursue. While doing so, establish a timeline for these activities. What do you want to accomplish each month? How does this compare to where you see your nonprofit in a year? What about in five years?
Next, clearly establish who on your team will be responsible for which tasks on your timeline. Assign roles within your nonprofit development team, but also remember to consider how you can fold additional departments into the conversation to foster a culture of philanthropy. Tasks to assign might include direct donor stewardship, research on new fundraising software platforms, or evaluating the effectiveness of various fundraisers.
4. Implement your plan and evaluate your progress
Once your fund development plan is in place, share it with your entire organization to get shared ownership over the activities ahead. This helps staff who are not on the development team see how this plan ultimately ties in with funding the work they do.
Next, follow your plan and evaluate your progress along the way. Evaluating progress could include reviewing donor retention rates, the number of new donors to the organization, or even the accuracy and completeness of donor data in your CRM. Be ready to work together to address any shortfalls in your fund development plan as you go.
3 best practices when making your fund development plan for your nonprofit
Fund development is the lifeblood of your organization. An effective fund development plan means you'll have the resources to run your operations not just now but in the future as well. A few best practices can enhance your nonprofit's plan.
1. Remember the process is as important as the plan
Having a fund development plan is important. It provides written documentation for your team can return to guidance and to evaluate effectiveness. However, the process of creating that plan is just as important.
During that process, you're building a culture around development within your nonprofit. It's a time when staff across departments can share their ideas and offer creative solutions to budgetary issues. As much as you're able, make the planning process a meaningful team effort.
2. Keep it personal
When choosing strategic activities for your fund development plan, remember that donations are emotional transactions. Place added value on activities that communicate with your donors and prospective donors in a personal way. Activities might include handwritten thank-you cards or in-person stewardship events. You can also use email marketing software to address mass mailings to your donors' first names rather than a more general greeting.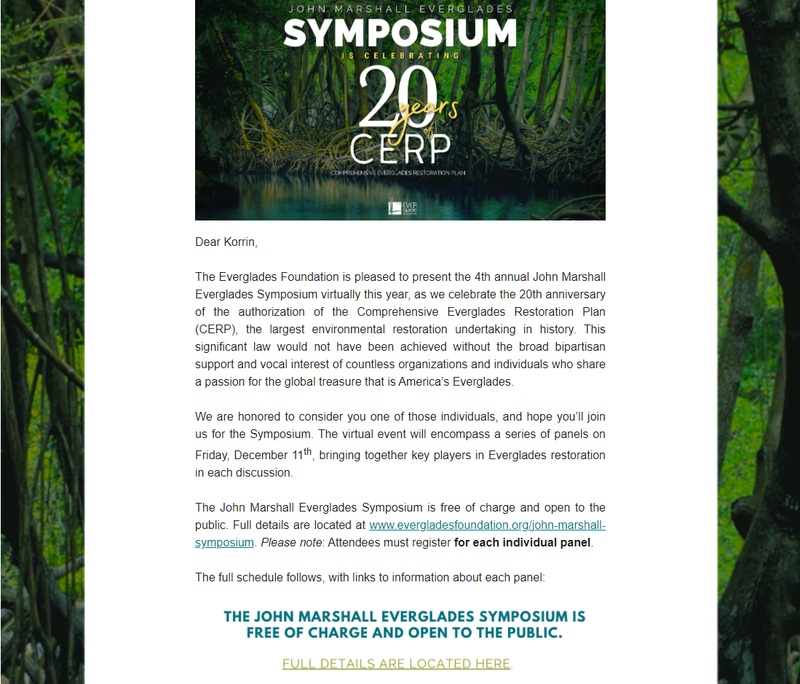 Keeping your fund development activities personal increases the chance of converting a one-time donor into a recurring donor.
3. Practice asking
Fund development relies on being able to ask your supporters for donations. However, asking for help doesn't come naturally to everyone. In fact, neuroscience shows it can activate the same parts of the brain as physical pain. Get your team comfortable with asking supporters for help by practicing together and learning about SMART asks — those that are specific, meaningful, action-oriented, real, and time-bound.
Use fund development to create a sustainable culture of philanthropy at your nonprofit
A fund development plan goes beyond fundraising activities and explores how your nonprofit can sustainably operate through those activities. The process of formulating a fund development plan is an opportunity to create a culture of philanthropy within your organization and address any internal gaps that could be affecting the stability of your budget and programming.