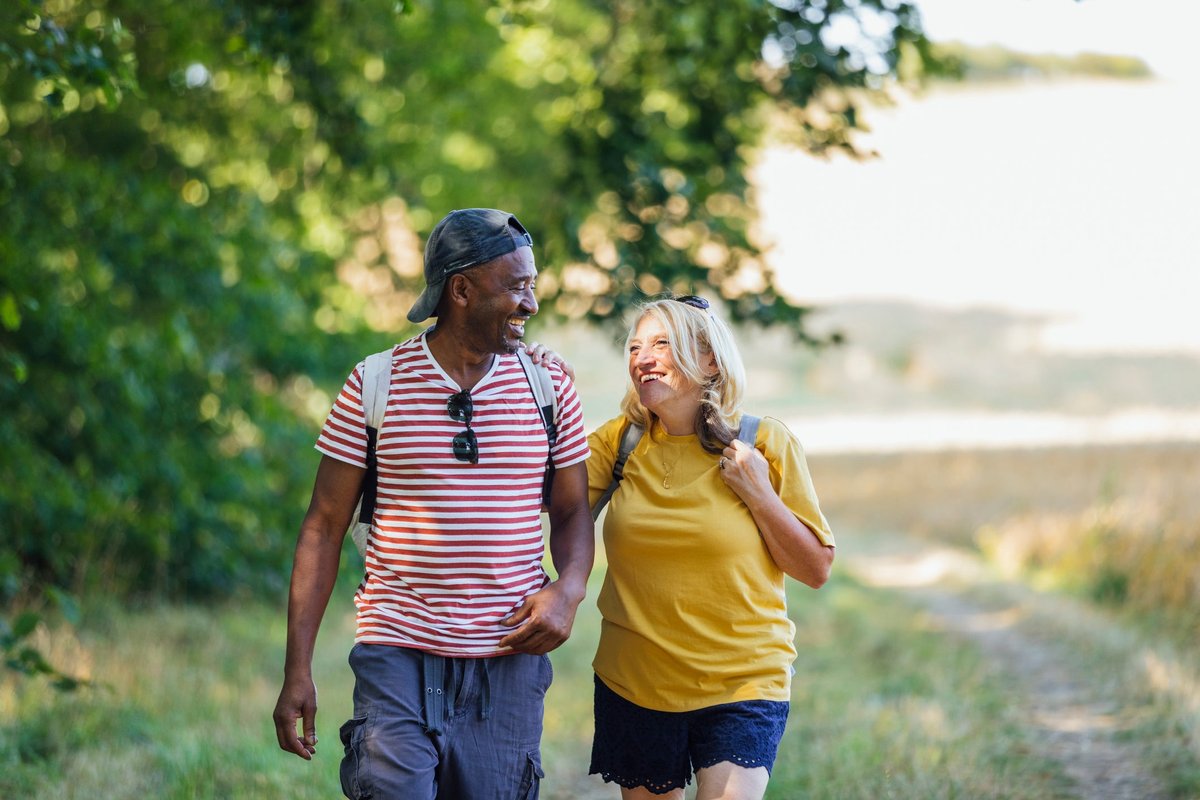 Going into debt isn't the best way to show your love — do this instead.
---
Key points
Many people overspend on Valentine's Day.
You don't have to shell out a fortune to have a memorable day.
Going on a hike or cooking together are just some of the free and low-cost options that can still make Valentine's Day amazing.
---
In an effort to show their beloved how much they care, many people end up overspending on Valentine's Day. Unfortunately, this can end up being a major mistake, as you could find yourself struggling to get out of credit card debt or accomplish other financial goals.
The good news is, you don't have to bust your budget and spend more than you can afford just to have a holiday you'll never forget. Here are a few suggestions for making the day wonderful without spending a fortune.
1. Make a special home-cooked meal
Restaurants often raise their prices considerably on Valentine's Day. And they sometimes have limited menus that may not be worth the exorbitant cost.
The good news is, you can save a lot — and have a better experience — by making a special home-cooked meal. If you and your partner enjoy cooking, you can work on this together so you both get the pleasure of preparing and eating the food. But you can also surprise your beloved by recreating a special meal you've both enjoyed in the past.
2. Create a special scavenger hunt
One of the best dates is a free one that allows you to reminisce about your past. Create a scavenger hunt in which you give your partner clues to lead them to special places that are memorable for you.
For example, you could include stops where you had your first date, where you proposed, or where you got married. Revisiting each of these locations and enjoying the memories they bring back will be way more special than an overpriced dinner date.
3. Get creative or crafty
When it comes to gifts, often a handmade present is both less expensive and has a lot more meaning.
Consider making a photo collage of pictures of the two of you together, making a bouquet of origami flowers, or putting together a shadow box with mementos from your time together. There are also dozens of other great Valentine's Day craft ideas you can find online to get your creative juices flowing.
4. Take a hike
Spending time outdoors with your beloved doesn't cost anything, and you'll have the chance to chat and connect while enjoying scenic views. A hike can also provide you with the opportunity to take in the beauty of nature without spending a fortune on a flower bouquet.
State or national parks are great options for hiking if you have any near you, but you can also use online trail maps to find hikes just about anywhere if you don't have any major parks close by.
5. Celebrate at a different time
If you would prefer to have a more traditional date, you can save a lot of money by going out on a different day and avoiding the markups that restaurants and other venues impose on Valentine's Day.
You can pick a date that matters to the two of you — for example, if you got married on June 25, you could celebrate on Feb. 25 — and make it your tradition to celebrate on that day instead.
Each of these techniques can help you save a lot of money while celebrating your relationship in a more meaningful way. Give them a try this Valentine's Day; you may be surprised how much you can save while still making the day amazing.
Top credit card wipes out interest into 2023
If you have credit card debt, transferring it to this top balance transfer card secures you a 0% intro APR into 2023! Plus, you'll pay no annual fee. Those are just a few reasons why our experts rate this card as a top pick to help get control of your debt. Read The Ascent's full review for free and apply in just 2 minutes.