Fortnite is once again bringing back Bargain Bin Week, only this time it's coming with its own set of Bargain Bin Week quests.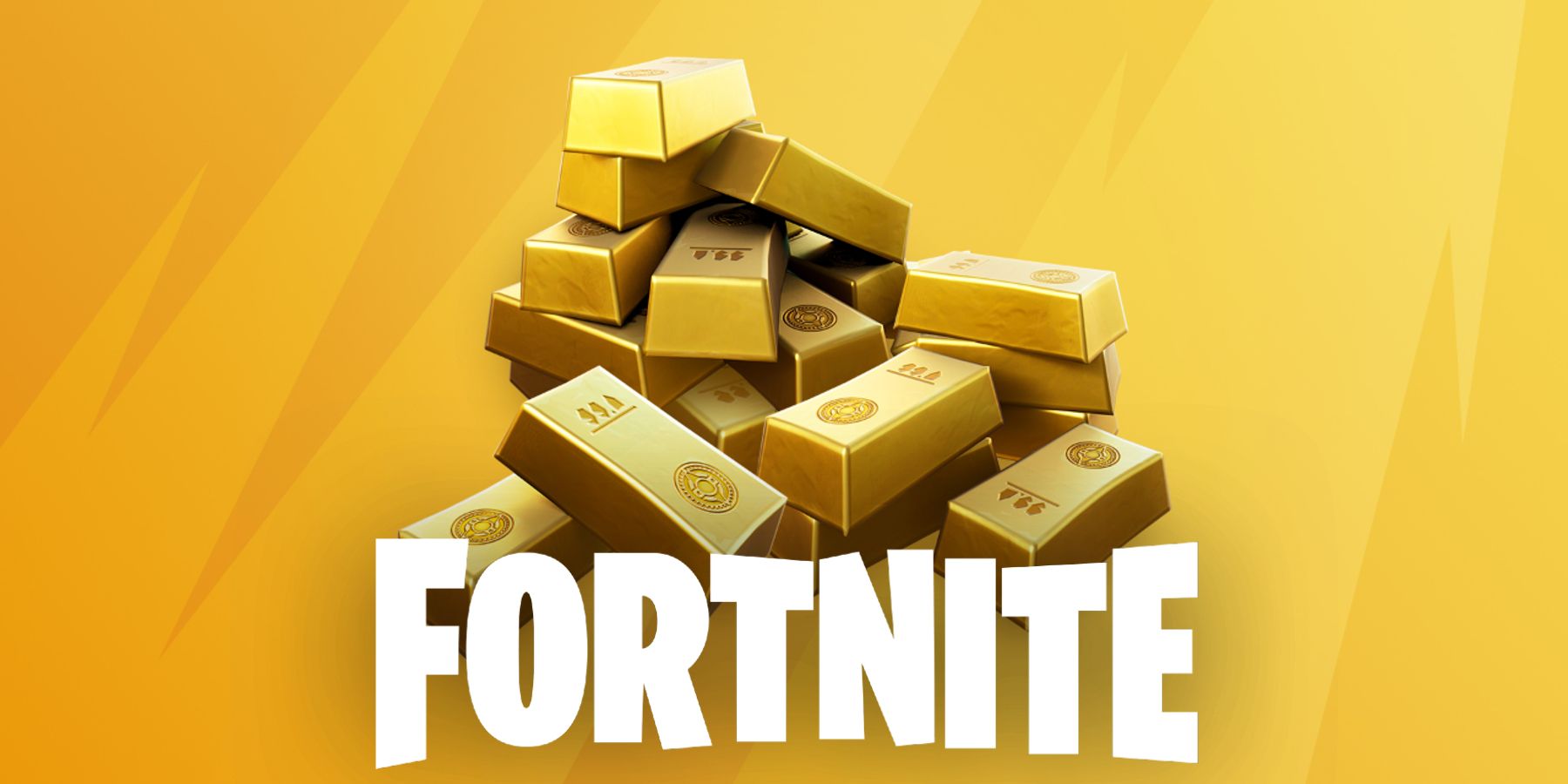 With its final days of the season on the horizon, Fortnite is once again bringing back Bargain Bin Week. The week has become fairly commonplace at the end of the season, offering deep discounts on anything concerning Gold Bars as a way to get players to spend their in-game currency before it resets. However, this time things are a bit different, as Fortnite for the first time is adding Bargain Bin Week quests.
Epic Games' ever-popular free-to-play battle royale title is in the final days of its inaugural Chapter 3 season. The last few weeks of the season have all had specific themes, which centered around particular item types like Bows or Spider-Man's Web Shooters. The most recent was Avian Ambush Week, which made the island's chickens much more aggressive.
RELATED: Fortnite Adds Tennis Pro Naomi Osaka as Latest Icon Series Skin
How to Complete All Fortnite Bargain Bin Week Quests
Fortnite's Bargain Bin Week quests all have to do with spending Gold Bars. All the island's purchasable items, weapons, and services have been slashed roughly 50% off, making everything much more affordable. While the Gold Bar discount at end-of-season is business as usual for Fortnite, its Bargain Bin Week quests are brand new. The Bargain Bin Week challenges are as follows:
Spend Bars (500)
Spend Bars (1,000)
Spend Bars (1,500)
Spend Bars (2,000)
Spend Bars (3,000)
Purchase an item from a Character (1)
Purchase items from a Vending Machine (3)
Upgrade weapons at an Upgrade Bench (2)
Purchase an Exotic weapon from a Character (1)
The first five quests are fairly easy assuming players have enough bars. Players can go spend their bars anywhere they please, and all spending will be cumulative. The remaining four can all theoretically be done in one location: Camp Cuddle. Home to a Weapon-o-Matic and nearby Mending Machine and Upgrade Bench, the POI is also where one of Fortnite's NPCs Cuddle Team Leader can be found. The NPC sells the Marksman Six Shooter Exotic weapon, meaning players can knock out the bulk of the quests in one location. Players can alternatively try The Joneses POI, which meets the same criteria.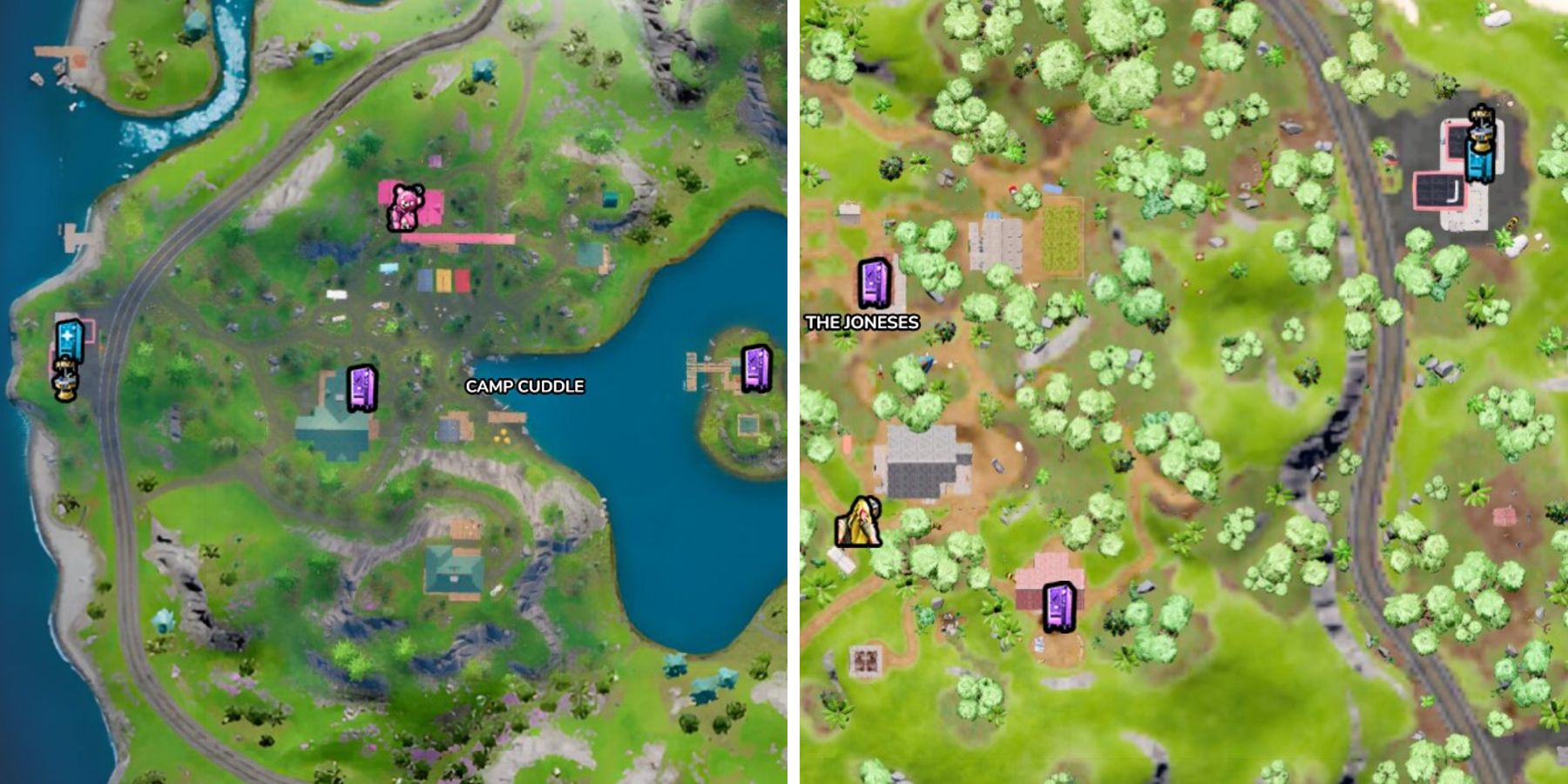 With only days left in Fortnite Chapter 3 Season 1, many fans are hoping that Spider-Man's Web Shooters become a permanent feature. Fans far and wide have lauded the transportation item for not only being extremely effective in enhancing mobility, but the fact they're just flat-out fun to use. Gamers have pointed out that web swinging physics in Fortnite are much better than it is in more Spider-Man-centric title Marvel's Avengers, and easier to use too. While chances are slim, players are crossing their fingers that the popular item stays.
Fortnite's first season of Chapter 3 will end after March 19, so players should drop in for some deep discounts while they have the chance. Its also a good idea to finish up any incomplete quests, especially ones from the Level Up Quest Pack.
Fortnite is free-to-play on PC, PS4, PS5, Switch, Xbox One, and Xbox Series X/S.
MORE: A Fortnite Crossover with The Last of Us Has Serious Potential
10 Bizarre Gaming Crossovers That Somehow Work
When worlds collide, the results can be unusual and exceptional. Not all gaming crossovers work, but these ones are incredible to witness.
Read Next
About The Author