Dead by Daylight and Fortnite have one thing in common- a collaboration with Stranger Things. Here's everything to know about the upcoming crossover between the Battle Royale title and the survival horror game franchise.
Stranger Things has been a part of both Dead by Daylight and Fortnite. The horror game released a special chapter that was based on the series while Epic Games introduced Demogorgon and Chief Hopper in the Item Shop.
Following Dead by Daylight's inclusion in Fortnite's latest survey, we now have news regarding a crossover.
Fortnite might release Meg Thomas in the Item Shop
An anonymous source recently reached out to the likes of Shiina, iFireMonkey, HYPEX, and other credible leakers. They claimed that Dead by Daylight devs recently approached Epic Games for a crossover and it might be in the works already.
For Dead by Daylight players, this crossover would bring in a charm based on Fortnite's Llama. Moreover, Behaviour Interactive might release a new Stranger Things DLC or bring back the previous DLC.
For Fortnite players, a crossover with Dead by Daylight will lead to the arrival of Meg Thomas in the Item Shop. She is one of the most popular playable survivors in the horror game and stands out owing to her speed.
It is worth noting that the latest Fortnite survey included characters like Legion, David, and Dwight. Even though a crossover seems imminent at this point, it is still too early to assume the exact skins.
Leaker iFireMonkey, in one of his recent videos, stated that the aforementioned charm could be a free reward in Day by Daylight. However, before any official announcements, it is advised to take leaks with a grain of salt.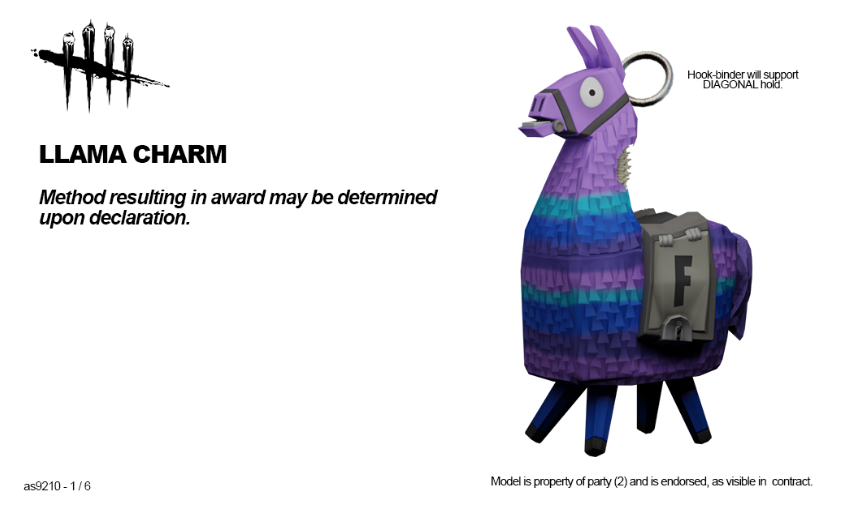 The Fortnite community is also looking forward to more Stranger Things content
Leakers in the Dead by Daylight community have confirmed that Netflix approached the franchise regarding their discontinued crossover. This implies that the original Stranger Things chapter should return during Christmas 2022 and new content with Vecna will also be released.
If Stranger Things is willing to collaborate with Dead by Daylight, it wouldn't be a surprise if the same happens in Fortnite. Players have been asking for ST skins and cosmetics for a long time, and now that Season 4 is live, it is the perfect time for a crossover.
All in all, the hype for the Dead by Daylight crossover is already sky-scraping. Readers can expect more details once Epic Games adds the cosmetics to the files or teases it officially.