Er Chandan Datta Launches WEB SERIES KYU HUI INSAANIYAT SHARAMSAR
21 May, 2022, By Cross Town News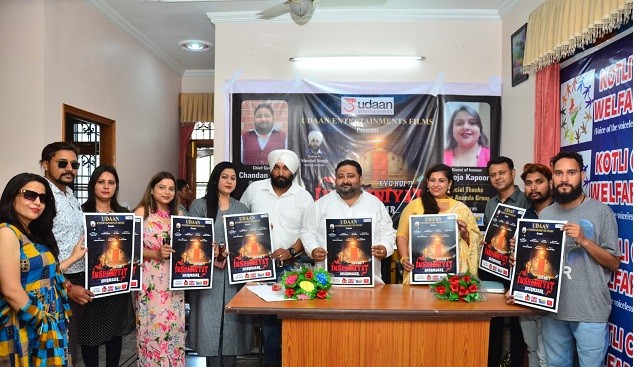 JAMMU: Today Social Activist & Chairman – KOTLI COLONY WELFARE TRUST Er Chandan Datta launches WEB SERIES KYU HUI INSANIYAT SHARAMSAAR with special Guest artist Amit Mahajan , Tarun Sharma UT incharge Culture cell and Reena choudhary. Datta said this web series title is self explanatory as in today's time we may see series were made in politics , Love stories but not on any noble cause like humanity and mankind.

This is first kind of web series which will give a message of humanity and mankind written by Social Activist Sheetal Singh who wishes to highlight relationship values in our  society. This is a nice initiative to influence our youth to inculcate moral values in our young generations who gets influence and inspire by entertainment industry. Sheetal Singh said I tried to highlight a message of mankind and humanity through my written script and this is first time in our J&K to launch this web series with a message of humanity.

People of J&K will see in coming times about our efforts and we wish that people may acknowledge our sincere efforts to work on this movie. I am specially thankful to Chairman – KCWT Er Chandan Datta for his support and generousity to launch this movie. The other persons present were AAP Gen Secretary Reena Choudhary , Randeep , Jyoti , Prince , Divyansh.