The late Tupac Shakur was not only a great rapper, he was also a very good actor. Pac received a ton of praise for his breakout film Juice in which he played a Harlem teenager named Roland Bishop who pushes his group of friends into commiting serious crimes before turning on each member of the crew.
Now, it's being revealed that Sean "Diddy" Combs wanted that role and tried to get it even after Tupac had already been cast. But Diddy had a reputation that cost him a chance to audition for the role. Here's what happened when the Bad Boy founder asked for the part.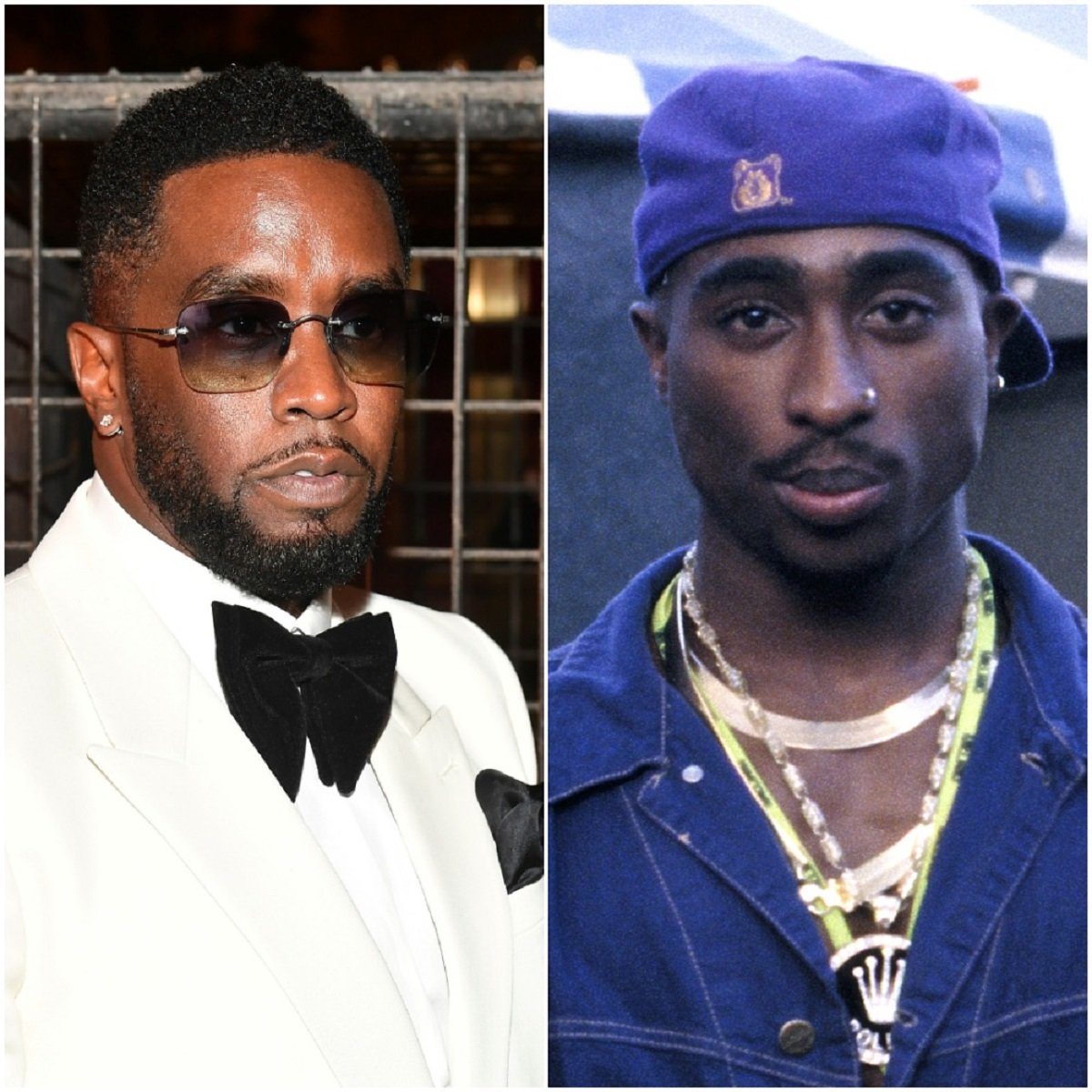 Diddy asked for the role of Bishop even though Tupac was already cast
When Tupac auditioned for Bishop, producer Neal Moritz had never heard of him or knew that he attended the Baltimore School for the Arts but had him try out anyway. "He was dynamic, bold, powerful, magnetic — any word you want to use," Moritz told The Killing of Tupac Shakur author Cathy Scott. "Tupac was it. We cast him right on the spot."
It's hard to imagine now anyone else playing the character Bishop in the 1992 film. But if Diddy (then known as Puff Daddy) had it his way that role would have gone to him, according to Video Music Box founder and cultural historian Ralph "Uncle Ralph" McDaniels.
"When we shot Juice … Andre Harrell was shooting [a movie that] Puff was working on," McDaniels recalled during an Instagram Live conversation with rapper Fat Joe. "Puff got fired from that movie, and he said, 'Ralph, you working on Juice, I want to be Bishop. I saw the script. Bishop, that's me!' And I was like, 'But we got somebody to be Bishop already, the only one that's cast is Tupac.' [Diddy] was like, 'Nah, I'm from Harlem, Ralph, just think about it. Think about it. The script, that's me.'"
Producers refused to let Diddy audition because of his reputation at the time
McDaniels said he went to the film's producers about giving Diddy a chance to audition. However, because he had a reputation and history of being fired from other productions, they refused to give him a shot.
"I remember going to the producers and just feeling it out," McDaniels revealed. "And [they were] like, 'Absolutely not! Absolutely not! We already got 'Pac, that's the only person we have, and Puff just got fired from [Strictly] Business … and we know him. He can't come on this set.' So, I was like. 'Alright, no problem.'"
As for Tupac, Juice jumpstarted his acting career and he was later cast as Lucky in the film Poetic Justice alongside Janet Jackson. More roles followed including parts in Above the Rim, Gridlock'd, and Gang Related.
RELATED: What Was Tupac's Relationship Really Like With Biggie's Former Wife, Faith Evans?