Though people love to remember the 1980s for its incredible action films like First Blood or The Terminator, the martial arts sub-genre proved equally fun and impressive, cementing action staples like Jackie Chan, Jean-Claude Van Damme, and Kurt Russell in their respective Hollywood legend statuses. These films didn't just blend martial arts with action, but created some truly iconic films by blending in things like slapstick comedy and emotional coming-of-age stories, and developing memorable characters that would be remembered even 30+ years later.
Most of the popular and best martial arts films of the 1970s centered around different Asian cultures and promoted to a mostly non-white audience. However, even with the tragic death of martial arts film staple Bruce Lee, the 1980s provided films with more-notable stars from many ethnicities and locations in the world. The new films didn't lose the quality that great 1970s films had previously brought to the table, they had a bump in movie-making magic and effects, and still pulled inspiration from the fantastic films made beforehand. Here are our best ranked martial arts films from the 1980s.
Related: Best Martial Arts Movies from the '70s, Ranked
8

The Karate Kid Part II (1986)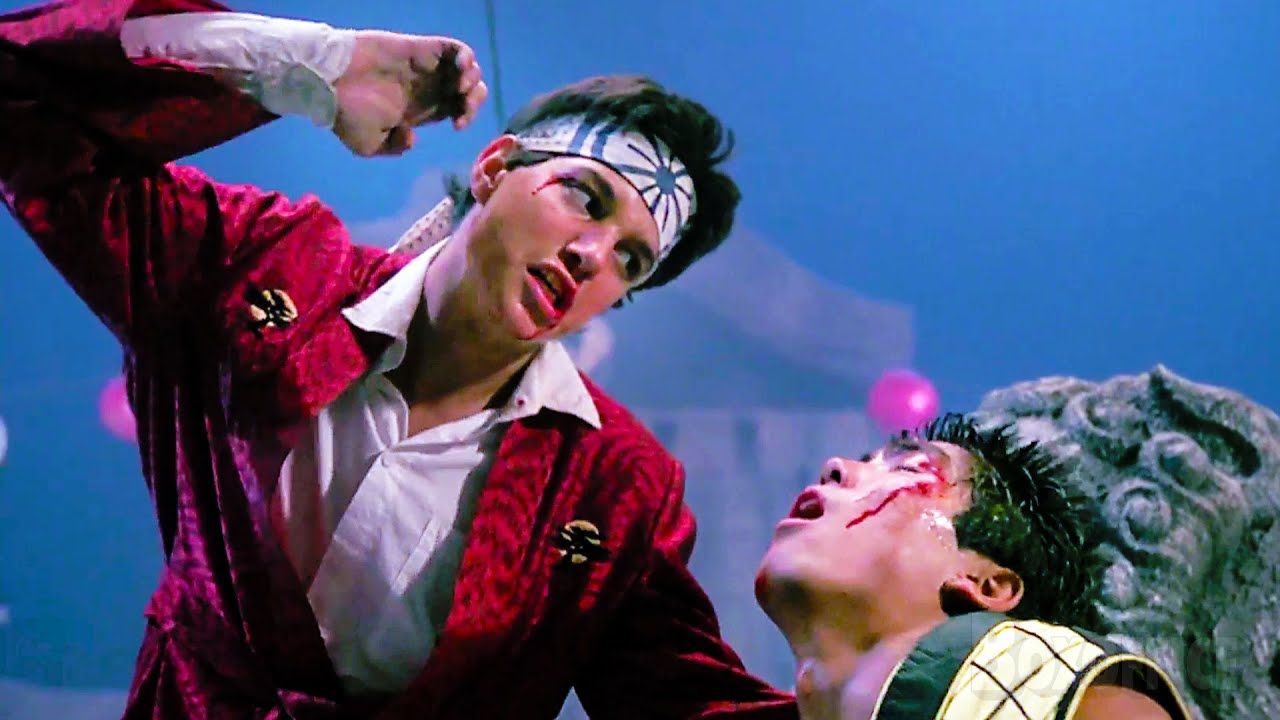 A lot of fans of The Karate Kid series consider the first two films as neck-and-neck regarding quality. Where the first Karate Kid film focused more on Daniel's coming-of-age story, the majority of The Karate Kid Part II's story focused on Mr. Miyagi's past and developing that character deeply. Daniel (Ralph Macchio) and Miyagi (Pat Morita) leave the tournament storyline behind and travel to Japan together so Miyagi can say goodbye to his father, who is on his deathbed. While in Okinawa, a corrupt industrialist named Sato endangers Miyagi's village, and Daniel finds a new love interest in Kumiko (Tamlyn Tomita). After unintentionally outing Sato's nephew Chozen (Yuji Okumoto) for running a corrupt business, the film ends with Daniel and Chozen in an honorable fight to the death. The entire theme of this film is changed from the first in the series, but in a good way, developing beloved characters through emotional hardships.
7

Wheels on Meals (1984)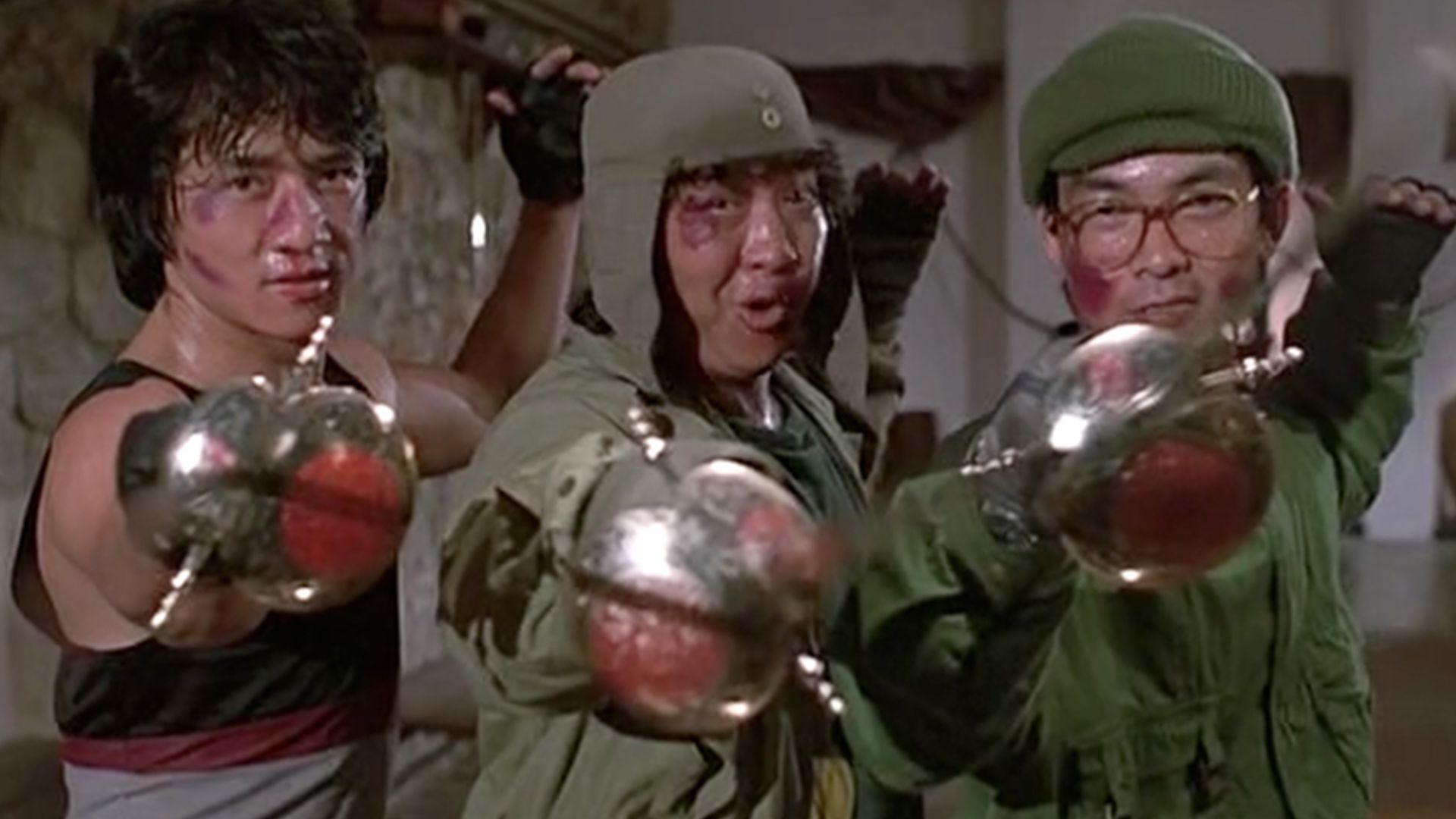 In a modernized Three Musketeers-style film from Hong Kong, Wheels on Meals stars Jackie Chan and Yuen Biao as brother Thomas and David. The two own a food van in Barcelona, and run into a pickpocket (Lola Forner) who happens to be the heir to a massive inheritance. She's kidnaped by a local criminal gang, and the two brothers team up with a goofy private investigator named Moby (Sammo Hung), and the three take on the gang in order to save her. All three main actors also appeared in Bruce Lee's Enter the Dragon. This film has amazing martial arts action sequences, including one of Jackie Chan's toughest fights on film, and had a fair amount of comedy peppered in. The film was originally titled Meals on Wheels, but due to being superstitious, the production company, Golden Harvest, had the name changed because their last two movie titles had also begun with the letter "M", and been flops. Wheels on Meals was also the loose inspiration for the arcade fighting game, Kung-Fu Fighter, which released in Japan as Spartan X.
6

Kickboxer (1989)
In this tournament-style martial arts film that starred and was partly written by Jean-Claude Van Damme, Kurt Sloane must train in Muay Thai in order to get revenge after his brother was maliciously paralyzed by the ill-natured Tong "The Tiger" Po. Kickboxer features some of the best tournament fighting of 80s cinema, an incredible training montage, and a rocking soundtrack from Paul Hertzog. Van Damme choreographed all the training and fight scenes himself, as well as the dance moves he recently re-enacted. This film became one of the best action films of the 80s, and spawned four sequels and a reboot since its release.
5

The Last Dragon (1985)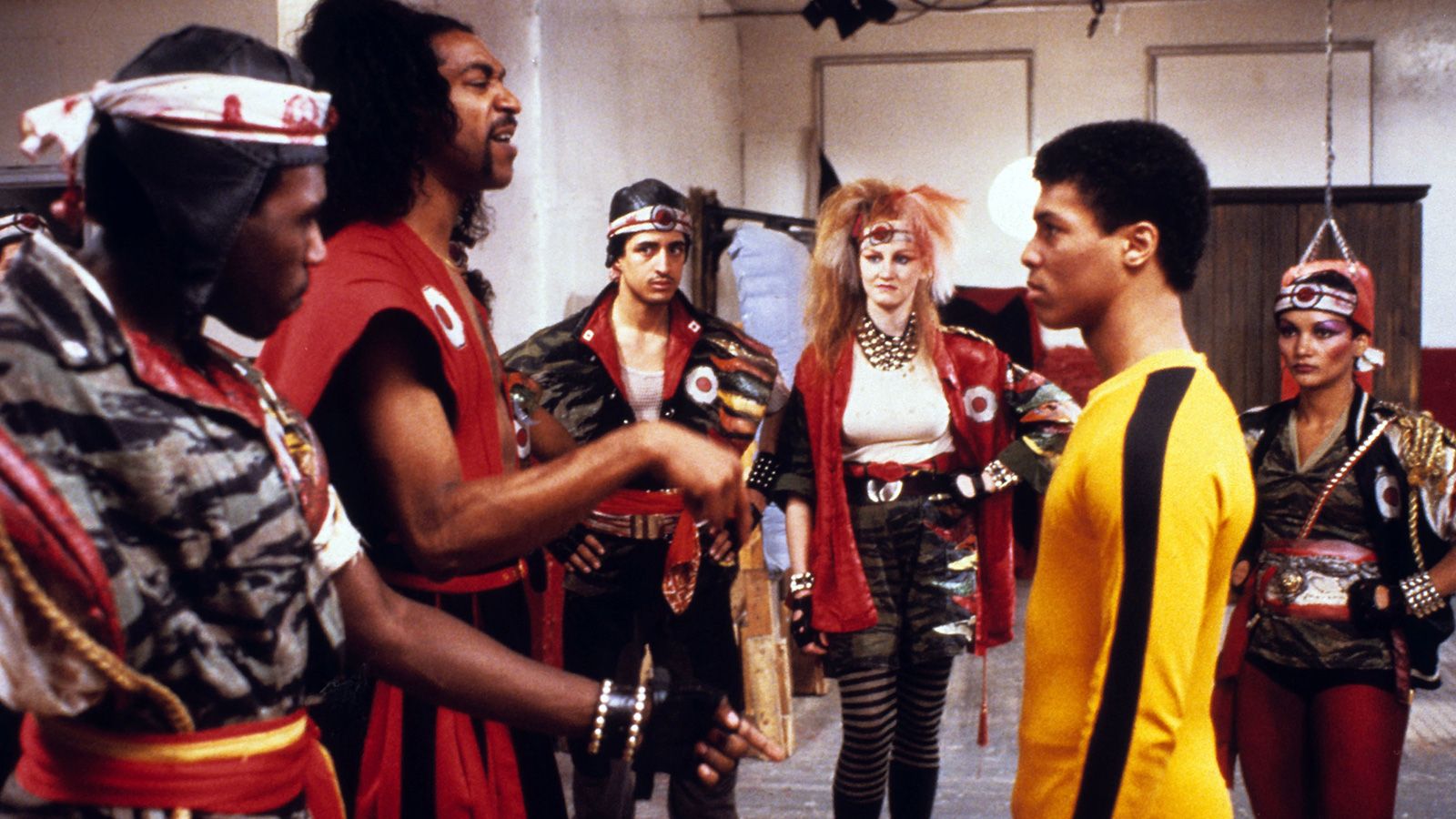 Michael Shultz's action comedy The Last Dragon puts an absurd spin on a Bruce Lee-style film. In this one, a young man from NYC named Leroy (Taimak) must search for a master to teach him the highest level of martial arts, known as "The Glow". Another martial arts master by the name of Sho'nuff (Julius Carry) sees Leroy as a challenge to be the true master, and wants to take him out. This film came at the tale-end of 70s-early 80s Blaxsploitation films, and although it was a critical failure, tons of people went to see it, as it smashed it's $10 million budget with $33 million box-office dollars. The film boasted colorful costumes and memorable characters, and the theme song, "Rhythm Of The Night" by DeBarge ranked #3 on the Billboards Hot 100 chart and #1 on Billboards R&B Charts in 1985.
Related: These Are the Best Blaxploitation Classics, and Why the Term is Troubling
4

Police Story (1985)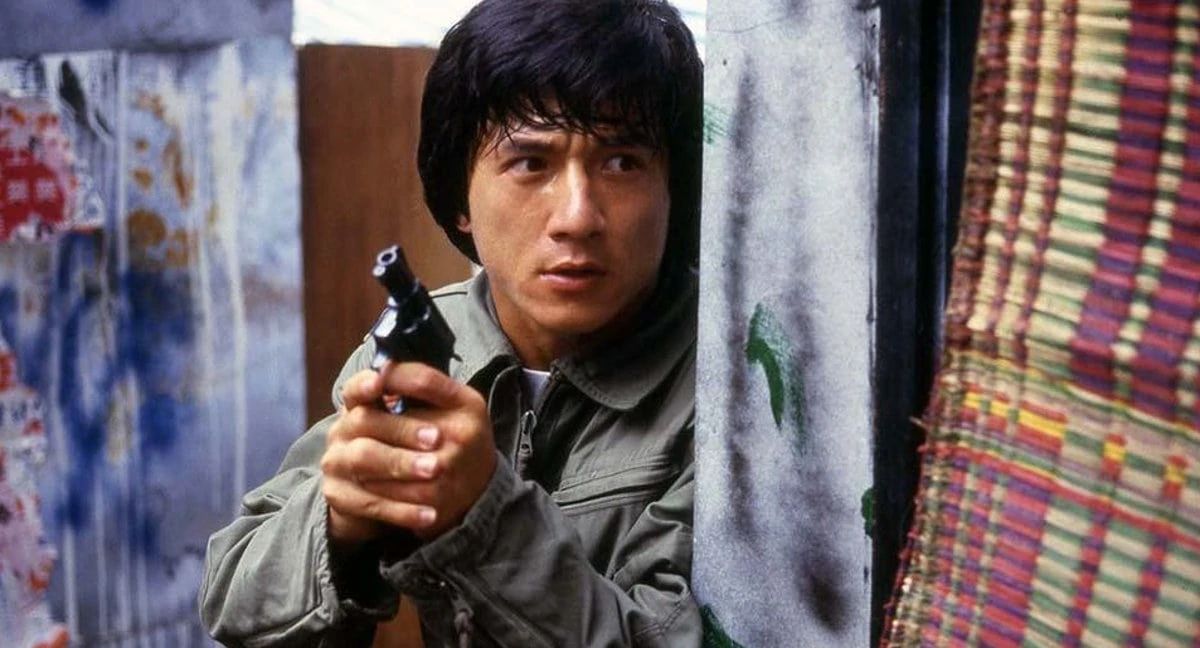 Though the focus of Police Story is more crime/thriller based than martial arts, Jackie Chan often brings the A-game when genre-blending his incredible martial arts talents into other areas. Not only did this film have amazing martial arts fights, but huge, explosive action scenes as well. Police Story follows Chan Ka Kui (Chan), a Hong Kong cop that must clear his name after a drug lord frames him for the murder of a corrupt officer. Chan won his only Hong Kong Academy Best Picture Award with this film, and it remains his favorite film that he's been in to this day. The film went on to spawn five sequels, most of which star Chan, and inspired many American action films, like Tango & Cash and Rapid Fire.
3

Bloodsport (1988)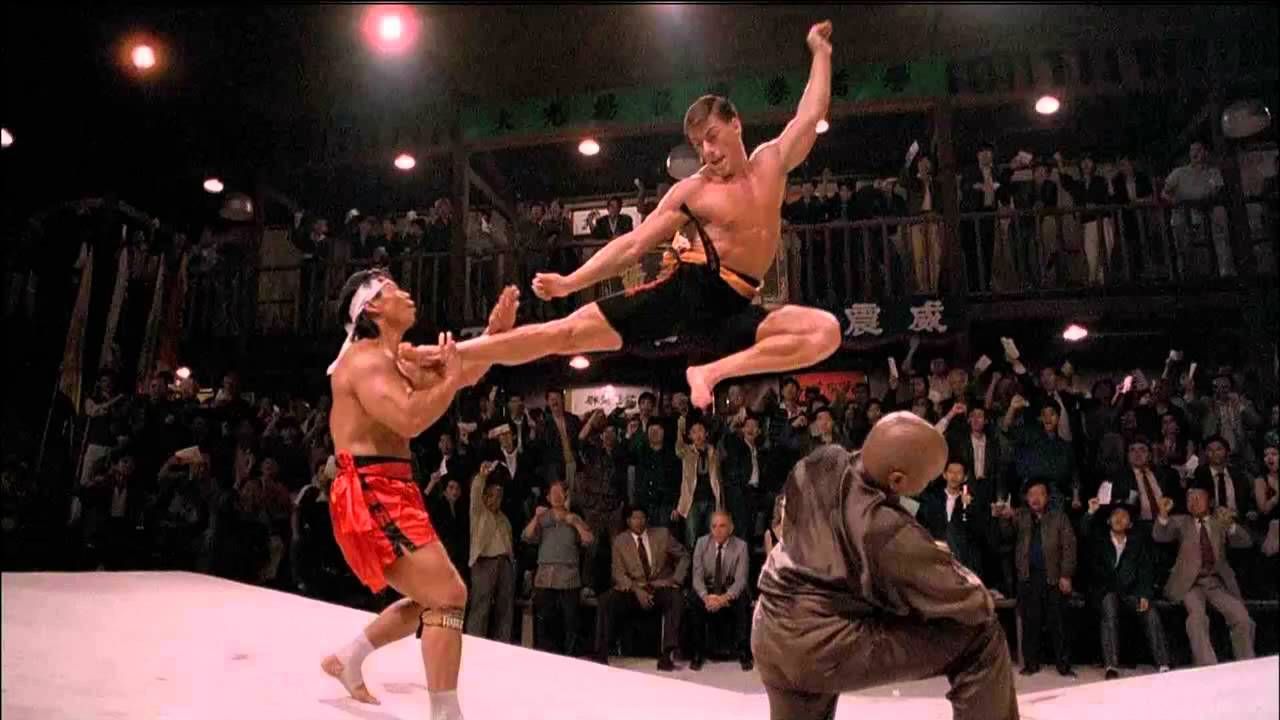 In Jean-Claude Van Damme's best martial arts film, Bloodsport follows Frank Dux, a U.S. Army Captain trained in martial arts, who is invited to take part in the illegal Hong Kong fighting tournament known as the Kumite, without being caught by pesky CID agents. The cast is filled with memorable characters, played by Donald Gibb (Revenge of the Nerds), Forest Whitaker, and Bolo Yeung. Yeung played without doubt one of the best villains of the 80s, with fantastic lines like "You break my record, now I break you, like I break your friend". Though Bloodsport received low critical scores, the film blew up its $2.3 million budget with $50 million box-office dollars, making it the most profitable film for Canon Group in 1988. The film also spawned three sequels throughout the 1990s.
2

Big Trouble in Little China (1986)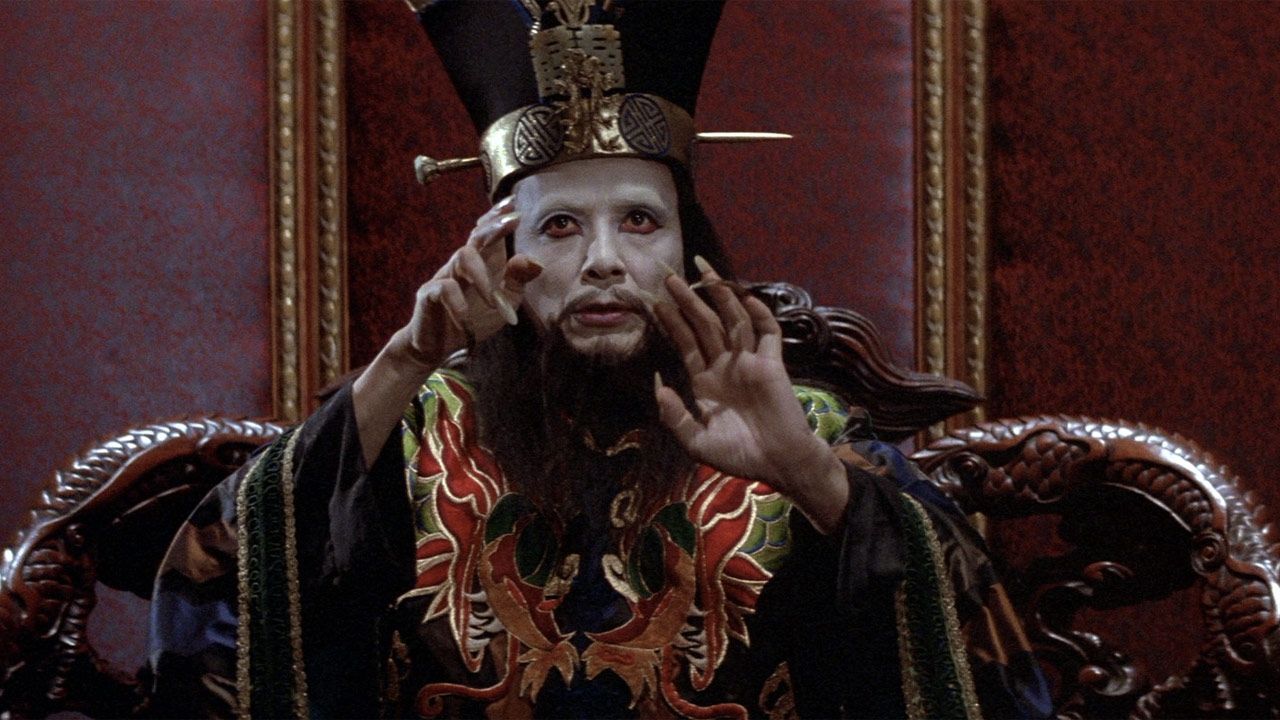 Horror master John Carpenter decided to take a break from his usual spooky antics and brought the world one of the greatest comedies of all time, that happens also be a full-on martial arts film. Kurt Russell took the main stage as trucker Jack Burton, who must help his friend Wang Chi (Dennis Dun) get the love of his life back from the evil sorcerer David Lo Pan (James Hong). This film is just as much fantasy as it is comedy and martial arts, with some amazing battles between ninjas and "The Three Storms", who's powers manipulated the weather. There were creepy creatures, fantastical magic, and excellent choreography throughout the entire film, delivering some of the most memorable characters of the 80s. Big Trouble in Little China also inspired game-creators Ed Boon and John Tobias in their creation of specific characters in Mortal Kombat.
1

The Karate Kid (1984)
In the film we named our #1 coming-of-age film of the 80s, The Karate Kid encompasses everything needed to be an almost perfect all-around-film. The sheer emotional depth, themes, and memorable characters alone are enough to warrant it a great film, but the martial arts aspect is fantastic as well. The Karate Kid doesn't just limit itself to fights, but the reasons behind them, and focus that needs to go into them. It's more about the idea of the martial arts than the arts themselves, though we do get some fun scenes of Miyagi beating up a bunch of teenagers. This film has all the best parts of an emotional story and a tournament fighter movie in one film. The film proved a success with Pat Morita getting a Best Supporting Actor nomination, and spawning three sequels, a remake, and still-running Netflix series that continues the original story.
Firestarter Trailer Reheats the Stephen King Story at Blumhouse
Blumhouse's Firestarter remake has gotten its first trailer along with a poster that's reminiscent of the original movie adaptation.
Read Next
About The Author