Season 12 of Apex Legends is here, featuring the reemergence of Mad Maggie, who players haven't seen since Fuse first made his debut. However, this time, Mad Maggie is coming to join the games, instead of just causing chaos in the arenas. With a new Legend joining, and some heartbreaking balance changes to some beloved characters, it's time once again to dive into the Legends tier list to see where everybody's favorite Legends fall in Apex Legends Season 12: Defiance.
As always, the tier list below takes into account several factors for each Legend: The general state of the meta, how strong the Legend's kit is, and how well they play on a team. It's worth noting as well that this tier list is strictly for the battle royale mode, and not for Arenas or the brand-new Control game mode. Legends are sorted into their respective tiers, and the tiers themselves are then sorted alphabetically.
RELATED: Apex Legends Leak Suggests Changes Could be Coming to the Firing Range
S-Tier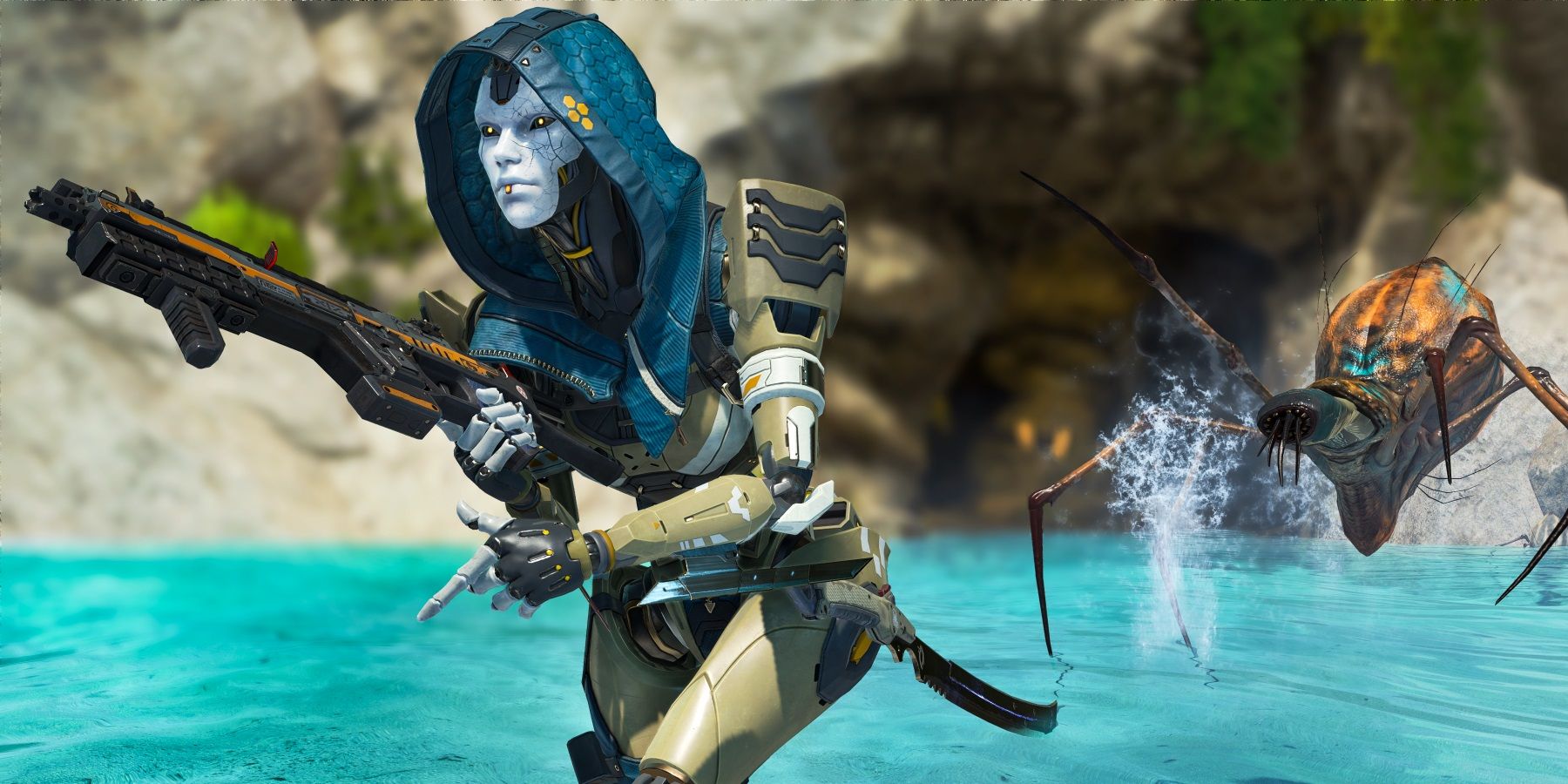 Ash – Ash has been a dominant force in Apex Legends since she debuted last season. Thanks to her kit, which is specifically tailored to track down and finish off targets, she is a great pick for those who want to make sure that no players escape from a fight once started. Between her ability to mark locations of a fight, her Arc Snares, and her short-range portals, Ash is by far one of the best legends in the game when it comes to securing kills.
Bloodhound – Bloodhound is the quintessential tracker in Apex Legends. While there are a lot of characters that reveal locations, Bloodhound is arguably the best when it comes to tracking down enemies and initiating a fight. They are able to follow tracks, scan large sections of buildings with their tactical, and even use their ultimate ability to quickly catch up and finish off enemies. When it comes to sniffing out the competition, nobody does it better than Bloodhound.
Gibraltar – Gibraltar has been, and continues to be, one of the absolute strongest characters in Apex Legends. Featuring incredibly defensive and support abilities, as well as a good area-denial ultimate, Gibraltar commands the battlefield with ease. He's also the only character that can tank a Kraber headshot without being knocked down thanks to his arm shield, and that alone is worth solidifying his place in S-Tier.
Revenant – Revenant started off as one of the absolute worst characters in the game when he first launched, but after a substantial series of buffs, he has risen to be one of the best. With the ability to cancel enemy abilities, quickly crouch-walk to bypass Seer's ability, and a death totem for near risk-free push attempts, Revenant is one of the most versatile and powerful Legends in the game. It is worth considering though, there is a bug at the moment that is causing some trouble with Revenant's Death Totem, though that will likely be fixed.
Valkyrie – When mobility is king, the character that can take her team to the skies is an easy pick on the Legend selection screen. Valkyrie has incredible mobility for both herself and her team thanks to her hover jets and her ultimate, which basically serves as an on-demand redeploy. Being able to quickly move herself and her team to either get into a fight or quickly get out of one is an invaluable ability, and one that should never be underestimated.
A-Tier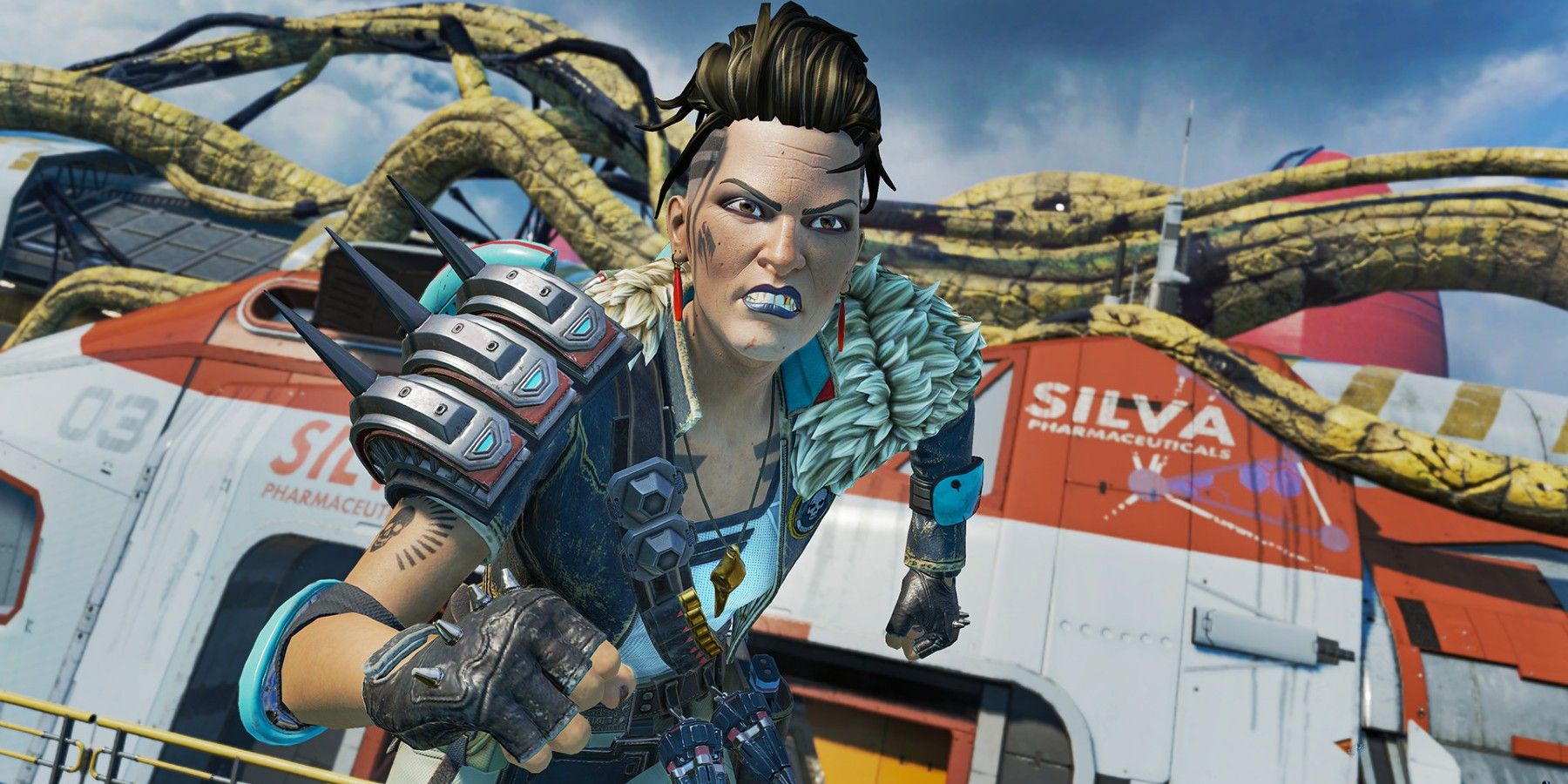 Fuse – Fuse is an incredibly fun character to play as for those players who really love throwing ordinance. Fuse is great at disruption and controlling the fiend thanks to his Knuckle Cluster and Motherlode abilities. The flames from The Motherlode now even mark enemies that are hit by it, making it even easier to keep tabs on enemies trapped in the flames. He's an all-around fun character, and since grenades are very powerful, Fuse himself is quite powerful.
Lifeline – Being Apex Legends' sole healer is a heavy burden to bear, but it's one that Lifeline has carried since the game launched. Being the only healer means she is always in demand, and can always come in handy. Despite not having her iconic revive shield anymore, Lifeline still is a great pick for keeping the squad alive and picking them up when they go down. Her healing drone is great when players want to preserve healing supplies, and her resupply pod is perfect for getting her team caught up when they are missing upgrades.
Mad Maggie – Mad Maggie is the brand-new character in Season 12, and is entirely focused on rushing enemies and taking them out before they can recover. With a passive that lets her move faster with shotguns, a tactical that can break through cover like Gibraltar's dome shield, and an ultimate that is perfect for rushing in, Mad Maggie is a solid Legend for full-frontal assault. Her only downside is that she has no real way out of a fight once started, save for her increased move speed with Shotguns.
Octane – Octane has steadily climbed up the ranks in popularity thanks to his high mobility for both himself and his team, thanks to his jump pads. These jump pads have become a key part in many teams for pushing up to an engagement, especially when paired with Revenant's death totems. While Octane does hurt himself a little with his tactical abilities, he more than makes up for it in sheer speed and mobility.
Seer – Thankfully Seer is not nearly as much of a problem as he was when he first launched, but he is still quite a powerful legend both offensively and defensively. Seer can keep his team informed of enemy movements in a localized area better than the other Recon legends, and he can still deal damage and interrupt enemies with his tactical. While not nearly as busted as he once was, he is still a solid pick overall.
Wraith – Wraith's kit allows her to get in and out of situations with relative safety and ease, making her a solid choice overall. Her passive also warns her when she is being targeted, giving an added layer of safety to an already well-rounded Legend. While she's not quite as powerful as she once was back in the day, she's still a great pick that players cannot go wrong with.
RELATED: Apex Legends Leak Seemingly Reveals Fanatic Energy Pistol
B-Tier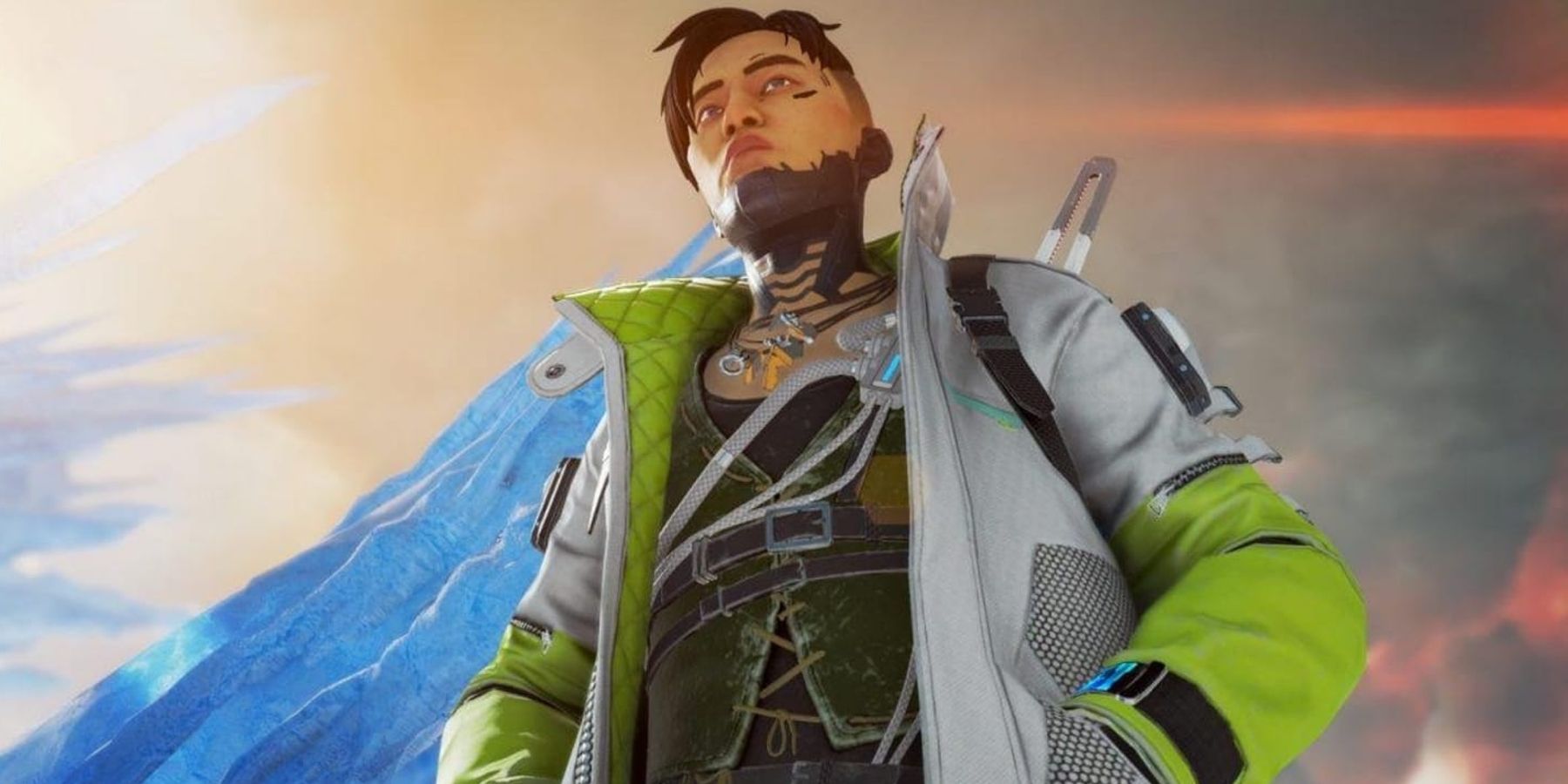 Bangalore – Bangalore has always been Apex Legends' stereotypical "soldier class," which is easy to learn and good for most scenarios. Between her smoke canisters that can cover an escape or offensive push and her carpet bomb ultimate, Bangalore's kit is well-rounded for nearly any situation. The only downside to Bangalore is that there are so many legends in the game that can reveal character locations, even through her smoke, which takes away a bit of Bangalore's effectiveness. Bangalore is perfect for the many new players that are flocking to Apex Legends, as her kit is easy to pick up and understand.
Crypto – Crypto has always been in an interesting spot in the meta for a couple of reasons. Crypto's play style is extremely passive compared to most other Legends due to the nature of Crypto's kit revolving around his drone. While the drone is extremely helpful in certain situations, like scouting ahead or picking up teammates' banner far away, it takes Crypto out of the fight since he has to pilot the drone.
However, in Season 12, Respawn made it so that Crypto's drone operates a little more independently when first sent out, meaning Crypto can throw it to have it scout briefly without having to control it himself. While this buff may not be quite enough to bring Crypto up the tier lists, he's still a decent character overall.
Horizon – Horizon's kit has been under the microscope since she launched incredibly overpowered back in Season 7. After a couple of nerfs and subsequent buffs, Horizon is in a solid spot in the meta. Characters with movement abilities always tend to be popular thanks to the nature of the game, and Horizon is no exception. Her Gravity Lift is great for repositioning and taking the high ground, while her Black Hole ultimate is perfect for crowd control. She's a great, well-rounded character that players can't go wrong with.
Loba – Few characters had quite as many technical problems holding them back like Loba did. Her tactical ability which allowed her to teleport hardly worked for the longest time. Thankfully that is no longer the case (for the most part), so she's more helpful in a fight, or getting out of one. Her Black Market ultimate is always great to have, if a bit risky due to the very clear animation that can be seen from afar, and her passive that highlights high-tier loot nearby is a welcome bonus. She's a solid legend that can really help get her team geared up if the right kind of player is using her. Her only downside is that she doesn't have too much going for her once a fight begins.
Mirage – After his substantial rework back in Season 7, Mirage has risen the ranks as a powerful Legend in the right hands. While his kit is dependent on the enemy getting confused in the heat of battle, he does offer good info for his team when his decoys are attacked. He also proved to be a solid counter to the many scanning Legends in the game currently. However, in combat and against opponents who do not fall for the decoys, Mirage tends to struggle a bit more. While Mirage could go for another buff or two, he's in a decent spot at the moment.
Wattson – Defensive Legends are always in a bit of a weird spot in a battle royale when movement is a big factor. However, following Caustic's absolutely game-changing nerf, Wattson is perhaps the best choice for locking down locations. Her electric fences not only stun enemies, but also alert Wattson when they are crossed, which provides good intel, and her interceptor pylon is great for keeping a location safe from ordinance. Wattson is great at what she does, and without Caustic, she's a pretty easy Legend to recommend for defensive-minded players.
C-Tier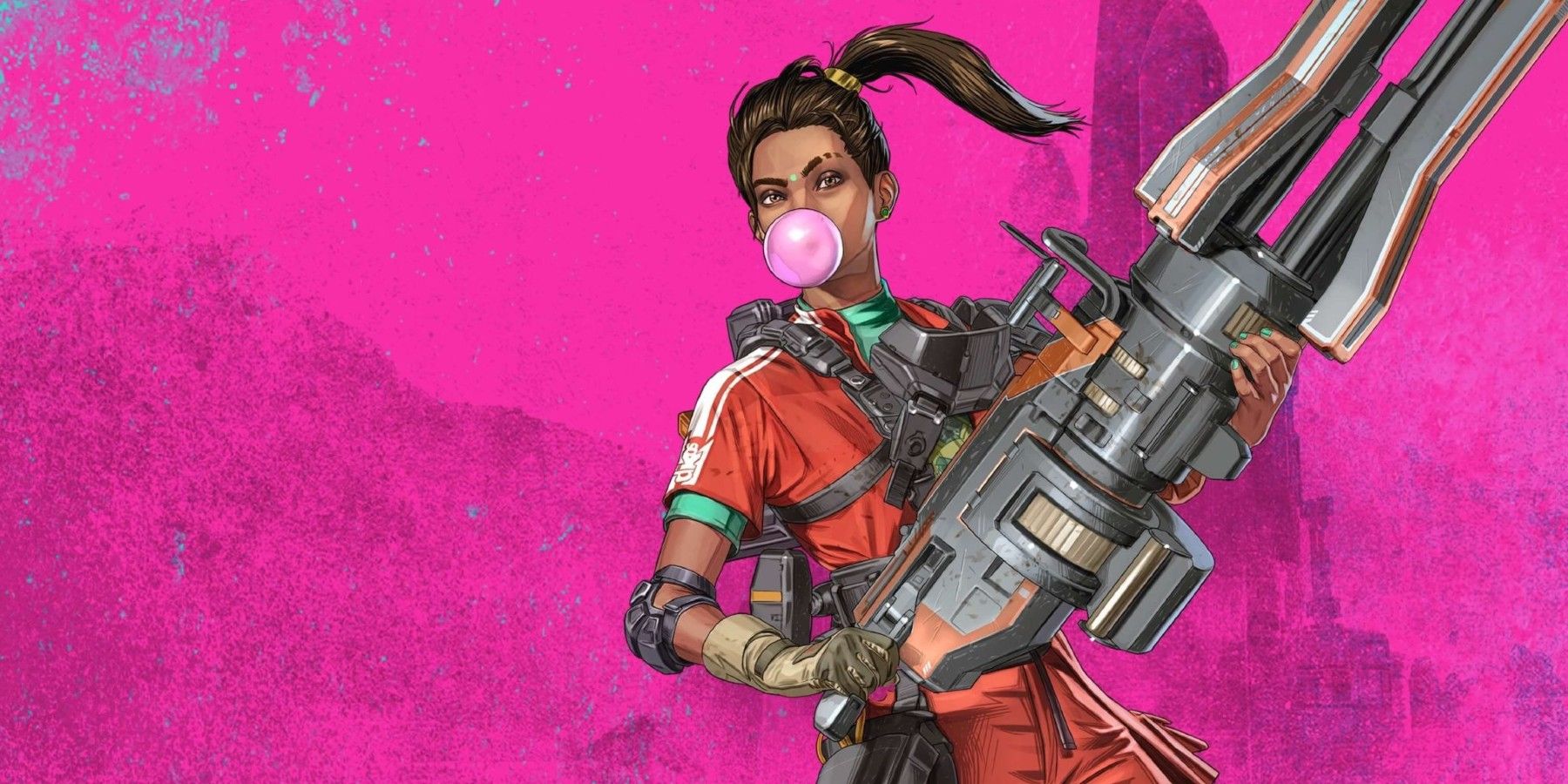 Rampart – Rampart is the one character in Apex Legends that has a good kit, but suffers due to the nature of the game happening around her. Rampart is a defensive character that is incentivized to stay in one place and fortify. However, the nature of battle royales as a whole is to constantly be moving, especially in Apex Legends, where mobility is a big part of the game. While Respawn has been trying to make Rampart fit better into the meta, like making her ultimate movable, a full-scale rework is likely necessary to make Rampart fit better as a whole.
D-Tier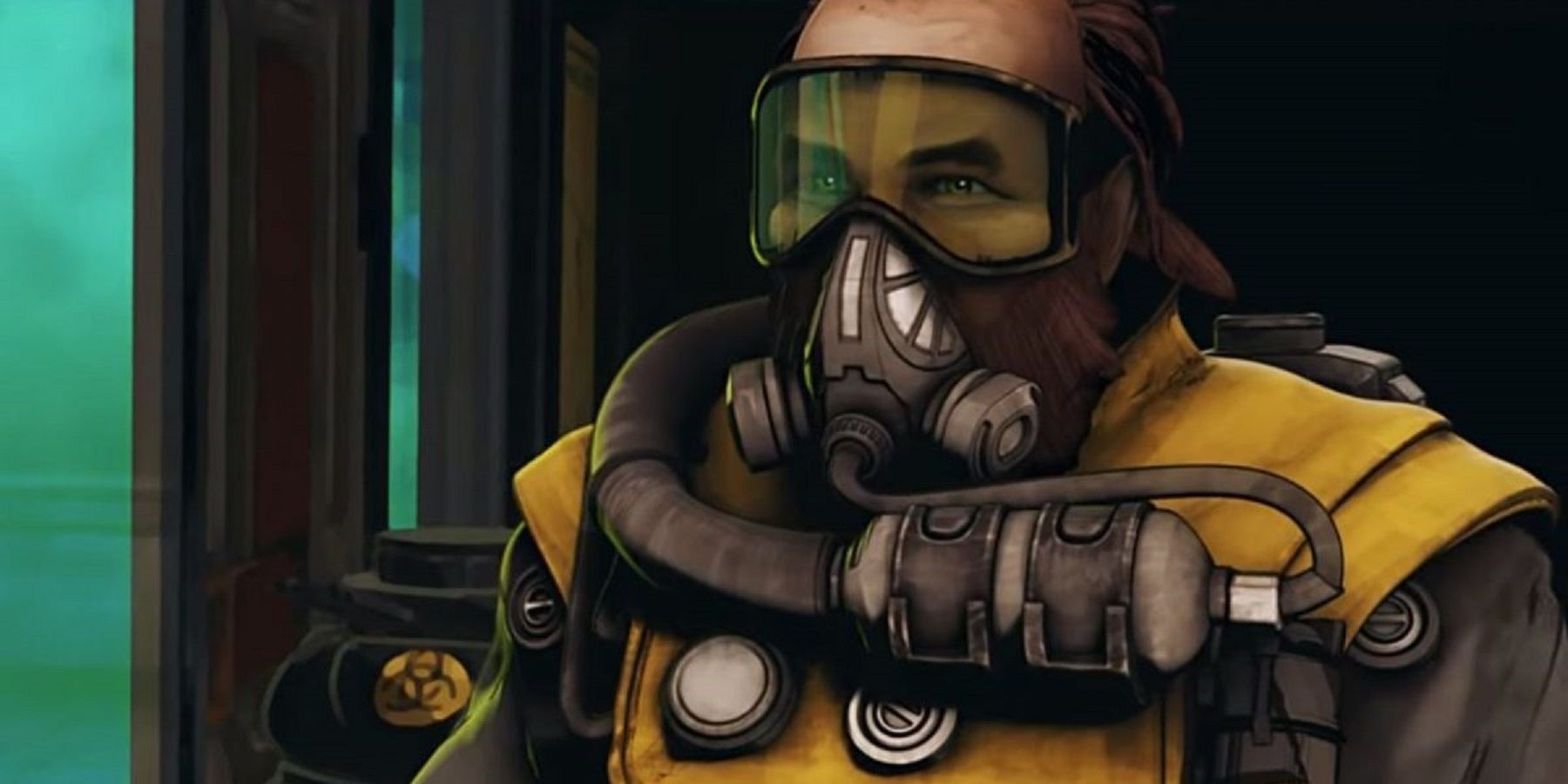 Caustic – Once again Caustic has been hit by the nerf hammer, and this time is perhaps one of the most punishing nerfs to date. Caustic's signature gas traps can now be destroyed with relative ease even after they have been set off, making it significantly harder for Caustic to defend a location. While the gas does linger for a couple seconds following the trap's destruction, it is at the moment pretty hard to recommend Caustic over most of the other defensive Legends in the game.
Since there were few balance passes this time around, save for Caustic's horrific nerf and Crypto's buff, most of the changes to Apex Legends in Season 12 come due to changes in the meta. Most legends are performing quite well, and there is a good variety of characters that are unique and bring their own benefits. However, when most characters are doing well, it highlights the few that are doing poorly by comparison. Hopefully Respawn Entertainment does more to bring the low-tier characters back into the spotlight with some buffs or reworks in the future to make them more evenly matched. Until then, poor Caustic and Rampart may be resting in obscurity for a while.
Apex Legends is available for PC, PS4, Switch, and Xbox One.
MORE: Apex Legends Hacker Confuses Players by Dual Wielding P2020 Pistols
Twitch Streamer and YouTuber Kika Has Died at Age 21
Popular Serbian Twitch streamer and YouTuber Kristina 'Kika' Dukic, known for her high-level CSGO play, dies at the age of 21.
Read Next
About The Author