Flash sales are a great way to rapidly generate interest and boost sales, offering customers deep discounts that trigger impulse buying. They create a 35% average increase in transaction rates.
Flash sales are a great way to rapidly generate interest and increase sales when selling online. They offer customers deep discounts that trigger impulse buying, creating an average of 35% increase in transaction rates. They are a very effective marketing strategy when you plan them well.
You must take into account certain factors to ensure a successful flash sale. The right timing, product selection, and effective marketing are key. If your marketing isn't clear on the discounted products or when and how the sale ends, a flash sale may hurt your reputation.
Overview: What is a flash sale?
A flash sale is a promotion or discount that is offered for a limited time. This marketing technique is effective at generating sales quickly, getting rid of excess stock, and increasing brand awareness. Higher discounts and limited accessibility trigger a fear of missing out in customers that leads to impulse purchases.
Flash deals are an important element of e-commerce optimization as a flash sale strategy is a great way to sell products that have been in stock for too long. For example, flash sales can help you get rid of last season's swimwear before the new season's stock arrives.
The most popular online flash sales are the Black Friday and Cyber ​​Monday sales. Consumers love them and wait for the flash sale to make big purchases because they often get deep discounts during that time.
5 benefits of running a flash sale
Flash sales provide consumers with discounts, but there are great benefits to businesses for running a flash sale. Businesses tend to increase their exposure, convert more sales, and generate more customers during a flash sale.
Drive traffic to your website
Flash sales rely on intense marketing of heavily discounted items. The right marketing of deep discounts sparks interest that generates website traffic. Discounts that are great enough will increase traffic to the website.
Affiliate marketing partners are motivated to share flash sales with their audience as it increases their chances of earning a commission. They will send out emails to their lists and notify their audience of the sales. This will drive more traffic to your flash sale site.
Increase brand awareness
The brand is highly visible during the marketing of the flash sale. The combination of affiliate marketers promoting the sale, social media ads, and engaging posts increases visibility and brand awareness. Many companies looking to expand their reach rely on flash sales to increase revenue during slow periods.
Generate more revenue
The potential to make sales during a flash sale promotion is high. The urgency that is created during a flash sale is a powerful tool that converts the indecisive browser into a customer. When customers know the price isnt going to last, they are more likely to take action.
Flash sales often show a spike in conversion rates as well as a quick revenue boost.
Bring in new customers
Flash sales push people to decide on whether they want to purchase a product quickly. This eliminates the tire kickers by encouraging them to become customers since the products are significantly discounted for only a short period.
It is important to continue to market to the new customers post-purchase to create loyal customers. The probability of selling to an existing customer is 60%-70% compared to 5%-20% for a new customer.
Build your email list
With more people visiting your website during a flash sale, it is a great opportunity to sign them up for your email list. New customers who love your sale won't want to miss the next one and will be sure to sign up for your email list. The people who miss the flash sale will be motivated to sign up for your email list to ensure that they don't miss out on your next flash sale if it sounds good.
How to run a successful flash sale for your shop
Business owners set themselves up for success when they plan out their flash sale well. It is imperative to promote the sale early, generate interest with great sales copy, and make sure that you have enough products to ship to your new customers. The following are key steps to planning a successful flash sale.
1. Select a goal for the sale
Flash sales can accomplish a number of things. It is important to select one goal on which to focus your efforts. You can use a flash sale to stabilize your inventory, get rid of a product that isn't selling, or increase the traffic to your website. Having a goal will help you select the right products to use for the flash sale and decide how you market them.
2. Choose the right product for your target market
Flash sales work best when you find a product that really benefits your target market. If you select a product that isn't selling well with your market, people are not likely to share the sale on social media or buy. Consider your brand's unique selling proposition and make sure the products you select for the sale are in line with it.
3. Promote the sale early
Start advertising for your flash sale at least three days to a week before the sale. Be sure to include the great deals that will be available in the ads. Getting the word out early allows customers to research the product, read reviews, and share the information with their friends and family. This also gives you the chance to broaden your audience.
4. Write engaging sales copy
It is crucial to write sales copy that attracts attention when having a flash sale. Missing out on a good deal can feel like a pain to some people, and they'll be more attracted to avoiding pain than making purchases. Be sure to emphasize it is a limited-time offer; they won't want to miss a great discount.
When writing social media posts, use engaging hooks such as "tag a friend who NEEDS this product" or "comment below with what you want to buy." These are fast ways to build social engagement and organic reach. Most importantly, your audience is engaged and alerted to the ad campaign on the day of the sale.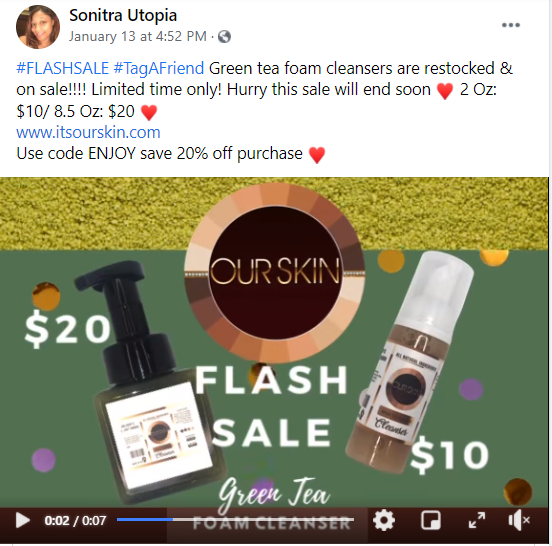 5. Set a short time frame
Flash sales work well because they create urgency during a limited time. They spur impulse purchases. Three-hour time frames are ideal for flash sales. According to a study from Experian, three-hour flash sales result in email open rates 59% higher than average. Don't exceed 24 hours for your flash sale. An extra day gives the consumer time to reconsider their purchases.
The flash sale should be scheduled on the most popular day that people make purchases from your business. Check your sales analytics through your e-commerce platform to see what time of day people are accessing your website. Schedule the flash sale when your traffic is the highest.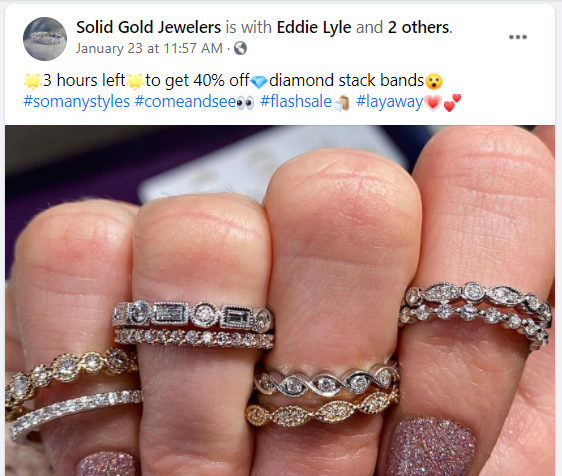 6. Check your inventory
Make sure that you have enough inventory in stock for the people who want to buy your products. A logistics company can help you determine how much you need. Selling out of a discount product too early will leave people with a negative experience.
7. Prepare for shipping and delivery
Customer loyalty will suffer if your new customers have to wait a month for the product they purchased. Most people expect same-day shipping. Prepare ahead for mass shipping and delivery to offer a seamless experience.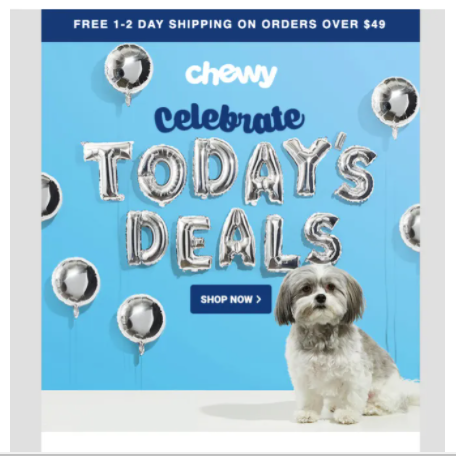 Many customers are influenced to make a purchase if there is free shipping. On average, 93% of online shoppers are encouraged to buy more products when free shipping is available. When pricing your flash sale products, consider including free shipping.
FAQs
When running a flash sale, customers need to know exactly what is discounted and what isnt. It is very disappointing to go to a website expecting to get 75% off all the products only to discover that just a few products are discounted.

Almost half of flash sale items sell out faster than expected. Flash sales are often used to get rid of older inventory. Customers need to know whether the supplies are limited. They will be very frustrated if they come to your website and the product they want is already sold out.

A clear return policy helps to cut down on complaints due to buyer's remorse in the days following the sale. Let your customers know when the sales are final or if you are willing to accept returns.
Flash sale success lies in good planning
Flash sales are a great marketing strategy when implemented correctly. Flash sale success lies in making sure that you have the right product for your target marketing, timing the sale correctly, and ensuring that customers have a great experience. Flash sales create a boost in revenue, but also generate leads. Plan on retargeting these leads with new products and future flash sales.